Defeat on Sunday highlights why Liverpool need to stop acquiring sub standard quantity over quality, and instead sign two or three proven, top quality players.

The supporters of Liverpool and Manchester United don't usually agree on too much, but the decline of their respective clubs over the last few years is one issue not up for debate. It was brutally evident on Sunday at Anfield where one of the worst United sides in recent memory stole three points from a toothless Liverpool side who probably deserved to win a game which won't be remembered in a hurry.
It's too easy to fondly reminisce in football; teams, players, managers and games of yesteryear are always the yardstick to which current circumstances are measured. It's worth remembering that not all Liverpool and United games over the last 20 or so years have been outstanding: there have been as many scrappy, dull games as there have been classics.
One common thread, though, during those years, and which was inexplicably absent on Sunday, was passion. That lack of passion is a direct result of the lowering of standards at both clubs in recent years.
United have serious problems, ones which began to gather momentum when Alex Ferguson walked out the door. Their lack of top players is a problem shared at Anfield.
The 'history' jibe has been aimed at Liverpool for a long time, and rightly so. Too often, Liverpool have bought mediocre players not up to scratch in the hope that the weight of the jersey and incredible history of the club would inspire them to do great things. Those factors have had the opposite effect.
It's happening at United, too, though. How else can they explain how the likes of Marouane Fellaini, Ashley Young and Chris Smalling are first choice players?
For Liverpool, read Adam Lallana, Dejan Lovren and Simon Mignolet. United do need an injection of a number of quality players but they can afford to spend up to £200 million or more, and they probably will in the near future given how uninspiring their current crop are.
Liverpool, unfortunately, don't have the same financial muscle. It puts Jurgen Klopp in a tricky situation come this summer. Does he shell out his entire kitty on a number of players who may or may not make a real difference? Or does he go after two or three top class, proven players?
If he were to do what Brendan Rodgers done and bring in a raft of unproven players with potential it may prove to be a massive risk. Klopp, of course, is having to make do with that raft of unproven players which Rodgers signed and look how well they've fared.
Klopp may be a brilliant man manager and motivator, but even he will struggle to make Liverpool great if they continue to prioritise sub standard quantity over quality. Going after two or three top players, proven at the highest level, is far less of a gamble. It's worth remembering the rather ordinary group of players at Rodgers' disposal at the beginning of the 2013/14 season.
There was Gerrard and Sturridge – and a still raw Coutinho – but other than them the rest wouldn't get you off your seat. Except for one Luis Suarez. He was already proving to be an astute purchase before he moved into the rank of world class during that dizzying season when Liverpool came agonisingly close.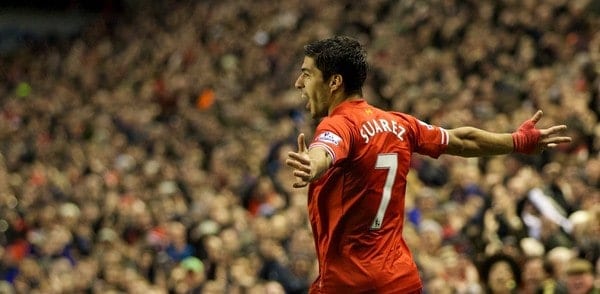 Perhaps the biggest influence he had on Liverpool's title charge that season was how he rubbed off on those around him. Coutinho could play a through ball with his eyes closed; Sterling played with the courage of an accomplished winger at his peak; and Sturridge simply couldn't miss. Even Jordan Henderson won over the Kop with some commanding performances. The level Suarez operated at simply meant there was no room for mediocrity from those around him. When he left it sucked the life out of the players and the club.
Liverpool won't find another Suarez but they can certainly re-establish the magic he took with him if they bring in two or three top performers. Who, though?
Karim Benzema is a player who would get Liverpool 20 plus goals a season, and a new striker must take priority given Daniel Sturridge's indefinite absence and Christian Benteke's limitations. Benzema has been linked with a move away from Real Madrid for some time, and apparently Los Blancos pursuit of Robert Lewandowski will see Benzema surplus to requirements. Perhaps he'll fancy a move to a club where he is finally the main man.
In recent weeks Liverpool have been linked with a move for Bayern Munich's Mario Gotze, and given that he played under Klopp at Borussia Dortmund it's not entirely impossible to imagine him in a Liverpool jersey. Gotze can be acquired for around £40 million, while Benzema would be in and around the same price.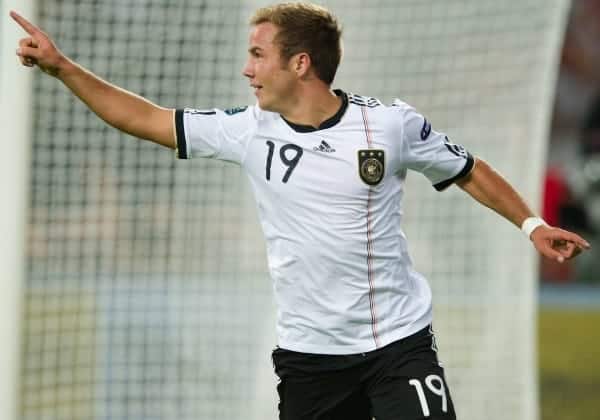 As far as their wages are concerned, if Simon Mignolet is deemed good enough to be paid up to £100k a week then surely Benzema and Gotze would deserve double that a week.
Liverpool will be linked with many players between now and the end of August, and Benzema and Gotze are only examples of the calibre of player the club should pursue. There are enough decent footballers currently at Liverpool and a dramatic overhaul of the first team isn't needed, but that group of players are crying out for two or three genuine stars to elevate them to a higher level.
Whilst Liverpool and Man Utd are as bad as each other at the moment, you can be sure that United will get the chequebook out and go after the quality players who will arrest their decline – and probably a top manager, too. Liverpool already possess a top manager, it's now crucial, though, that they aggressively pursue two or three high level players, or stand still for another season.
INTERVIEW: Under-21 coach Michael Beale on benefits of loan system, debuts, and development