Dejan Lovren believes Liverpool supporters now see him in a different light, following some improved form, and says they should regret their early judgements of him.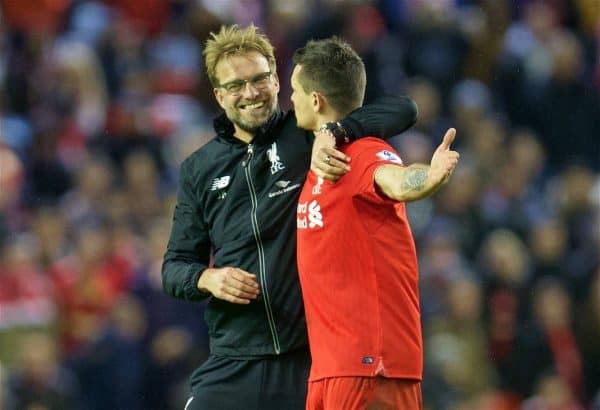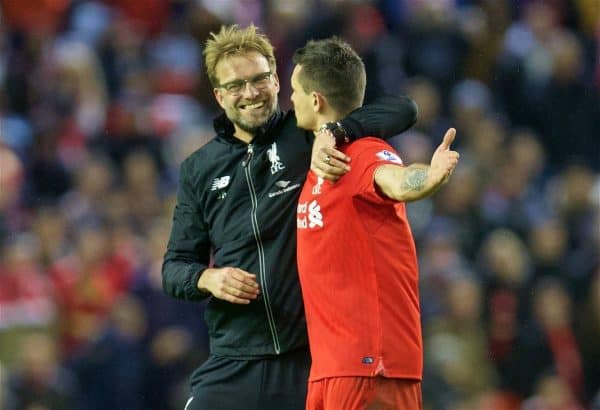 The 26-year-old endured a miserable start to life in a Reds shirt, following a big-money move from Southampton in the summer of 2014.
He has since turned things around, though, delivering a string of improved performances at the heart of Liverpool's defence this season.
Lovren believes the fans were wrong to judge him so early, and has thanked manager Jurgen Klopp for believing in him.
"The fans now have me in a different view," he told Sportske.
"I think that they are now starting to realise that I am worthy, and they regret that they initially had a different opinion.
"But Liverpool is a big club, and expectations are high, so it is normal that you are going to be criticised.

"I needed someone like Klopp to push me, and to give me support. For such a man, I'm always ready to fight to the end, and for the team and the club."
While Lovren is, of course, entitled to his own opinion, these comments may not go down well with some Liverpool supporters.
The Croatian was absolutely appalling for his first year or so at the club, and the criticism he received was, in all honesty, deserved.
Supporters were willing him to do well, but the level of quality and consistency being produced on a weekly basis were not even close to that of a £20million signing.
Fortunately, he is now starting to look more like that player, and he deserves credit for that.
[interaction id="56936d606f21c9dc054ee1dc"]