Liverpool confirmed a new long-term deal for goalkeeper Simon Mignolet on Monday evening, and we round-up the best social media reaction to the slightly baffling news.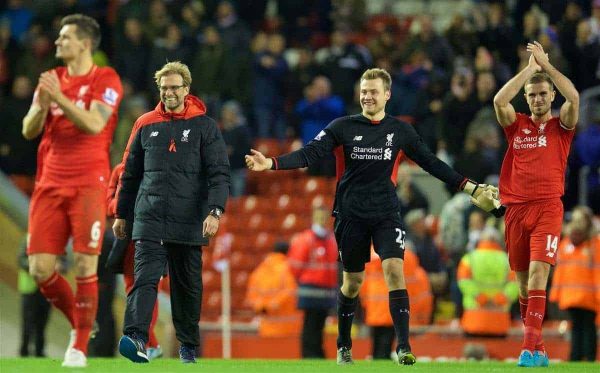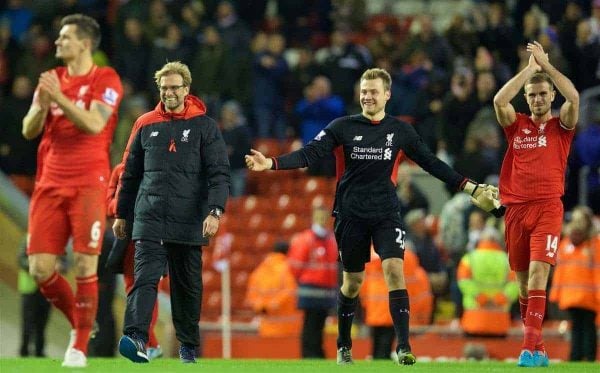 "Why?" was the question on every Liverpool fans lips after it was announced Mignolet had been handed a new five-year deal.
His new contract will keep him at Anfield until 2021, with Reds manager Jurgen Klopp seemingly showing a huge amount of faith in the much maligned 27-year-old.
The Belgium international has found himself under intense scrutiny this season, with many supporters unimpressed with his performances in the Liverpool goal.
The 1-0 defeat at home to Man United on Sunday saw some blaming Mignolet for Wayne Rooney's winner, and his popularity is certainly not at a high point currently.
Here is how social media reacted to the news of Mignolet's new deal:
#Mignolet #FiveMoreYears pic.twitter.com/E6jbZSlaAz

— B/R Football (@brfootball) January 18, 2016
…Quite simply, a club of Liverpool's ambitions should not be giving half a thought to him being their No1 goalkeeper for the "long-term".

— Sachin Nakrani (@SachinNakrani) January 18, 2016
This man is at the centre of the Twitter fume. A shocking decision by #LFC to reward failure. pic.twitter.com/mK7eoD4O8g

— Spion Kop (@TheKopHQ) January 18, 2016
Only in football do you get rewarded for messing up. In no other line of work would you make so many mistakes and get an improved contract.

— Sam McGuire (@SamMcGuire90) January 18, 2016
We've given the 21st century equivalent of the mid-90s David James a long-term deal.

— LFCZA ?? (@LFCZA) January 18, 2016
When asked to "dot the i's and cross the t's," Mignolet immediately panicked at the thought of a cross.

— James Tyler (still) (@JamesTylerESPN) January 18, 2016
https://twitter.com/briankettle/status/689132675827765248
Rewarding failure for 20 years. Who's next?

— Steve McVeigh (@Boxingscience20) January 18, 2016
Liverpool Football Club is neither delighted nor pleased to announce Mignolet's contract extension. Hahahaha pic.twitter.com/odmebmziP2

— roboticduck (@roboticduck) January 18, 2016
kingoftown on the forum:
Call it whatever you want – asset protection, genuine belief in his ability – but this club has no understanding of timing. Lose to the worst United side in years and follow it up by announcing that you've signed the personification of uncertainty to a five-year contract.
guy fawkes on the forum:
Words fail me.
Mignolet one of the least deserving #LFC players to earn a new contract. Shocking stuff. We'll never be good at the back with him in goal.

— Henry Jackson (@HenryJackson87) January 18, 2016
https://twitter.com/AnfieldHQ/status/689139172968378370
https://twitter.com/Andrew_Heaton/status/689138237609218052
Expect Skrtel and Baloteli to get new deals next week.

— Fields of Anfield Road (@FOAnfieldRoad) January 18, 2016
What a time to be a Red. https://t.co/WWz2wFyXwm

— Read Liverpool (@ReadLiverpoolFC) January 18, 2016
https://twitter.com/Ste_Halliwell11/status/689140027511705601
Just imagine the scenes if it had been Rodgers who'd offered Mignolet a new contract ?

— Karl (@KarlThyer) January 18, 2016
Simon Mignolet getting a new deal makes me believe I can still become a pro footballer for LFC *I'm 35* #LFC #Dreams #Mingnolet

— Graeme Kelly (@GraemeKelly1) January 18, 2016
Last month Klopp claimed he was "fine" with the club's goalkeeping situation, also backing keeper coach John Achterberg, saying the Dutchman was "one of the hardest working people I've ever met."
Whether Mignolet's new deal is all part of the game and Klopp intends to sell the Belgian this summer, therefore ensuring maximum resale value by agreeing the new deal now, only time will tell.
OPINION: Klopp's indifference to Benteke should also apply to Mignolet
[interaction id="569d24cd8089e8dd05fa107b"]