Jon Flanagan has just six months left on his current Reds contract, and Jurgen Klopp should move to extend the local lad's Liverpool future with a new deal.

Among the chaos of the thrilling 5-4 Norwich City win and an exhausting semi-final shootout victory over Stoke City, the return of a fit-again Flanagan has almost escaped attentions.
The 23-year-old full-back has made a long-awaited – and extremely welcome – comeback after 20 months out with a serious knee injury, but he returns to an uncertain Anfield future with his contract now into the final months.
No new deal appears to be on the horizon for Flanagan as yet with time ticking on, and Klopp should move quickly to tie down the boyhood red's future.
Comeback

Greeted by a special reception and standing ovation from the Anfield crowd, Flanagan made his return playing 40 minutes in Liverpool's 3-0 FA Cup third-round replay win over Exeter City.
Despite having only just taken his first steps back on the pitch, the Scouser threw himself straight into the thick of the action, producing a typically wholehearted display looking like a man wanting to make up for lost time.
Back on the bench for the Carrow Road thriller, injury to Nathaniel Clyne saw Flanagan handed his first start since Liverpool signed off the 2013/14 season with a 2-1 win over Newcastle United 626 days prior.
It was a huge occasion for Flanagan to make his full comeback in, with the Reds looking to book a trip to Wembley, but it was one the local lad relished as expected, on a night of overriding joy.
The academy product was typically tenacious in his tackling and stood up well to the threat of Marko Arnautovic for the majority, while also showing desire to contribute offensively, marauding from deep to join forward play – despite, expectedly, lacking fitness.

Naturally he tired as the game progressed, picking up a booking as his challenges became laboured with his legs struggling, prompting Klopp to sensibly replace him with Jordon Ibe.
Despite his withdrawal, it's a huge testament to Flanagan's sheer desire and determination to last 105 minutes of a low-quality, high-intensity, physically demanding tie on his full comeback.
It was a monumental shift, and after an impressive showing helped Liverpool to a shot at League Cup glory next month, Klopp named him his man of the match – a fitting tribute not only to his work on the night, but the way he has battled back from a psychologically testing setback.
Important Squad Role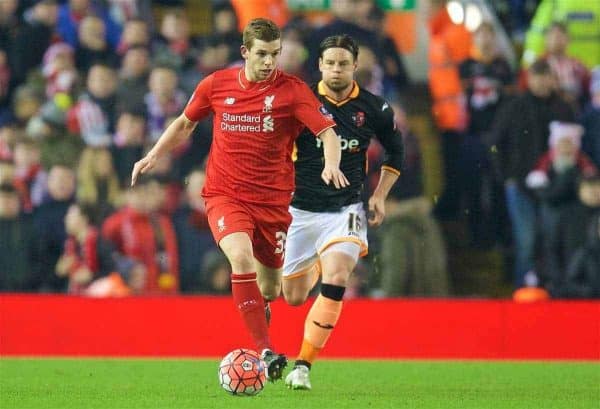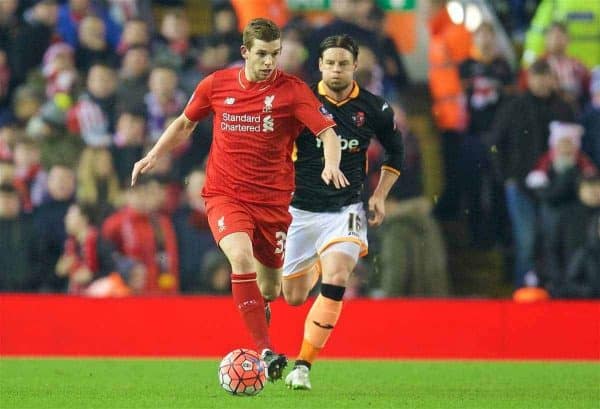 Flanagan may only have made two appearances since returning, but he has already proven what he can offer Klopp going forward – a more than useful full-back option.
Though not blessed with pace or the most technically gifted player around, his fully committed nature, reliability and positive mentality provide key attributes for an important squad player, alongside his no-nonsense, tough-tackling style.
That Flanagan can play both left- and right-back is a truly underestimated and helpful feature – especially with the Reds hectic fixture schedule – offering Clyne assistance at right-back and an extra deputy – along with Brad Smith – for Alberto Moreno, who has struggled recently.
A traditional defender rather than a modern-style full-back, Flanagan is far from spectacular – he lacks the offensive burst of Moreno or one-on-one dominance of Clyne.
But he has proven himself a steady and consistent performer – none more so than in the 2013/14 title charge.
Struggling to find even a League One club to join on loan in the summer of 2013, Flanagan became an almost permanent fixture of Brendan Rodgers' back four, making 25 appearances in which he impressed hugely, earning the nickname Scouse Cafu.

He grabbed the opportunity to be part of the title charge with both hands, which provided him with big-stage experience that undoubtedly helped him through to half-time of extra-time in the Stoke shootout win.
The big-occasion knowhow Flanagan boasts is a real bonus, with there no need for hesitation in playing him should first-choice options suffer injury or lose form.
Having a reliable option who will do a decent job when stepping in, and offer his best every time he plays, is what you want to fall back on.
It is exactly what Flanagan provides.
Sign Him Up

With just six months remaining on his deal, Liverpool need to secure Flanagan's Anfield future.
While the Scouse Cafu should not be a first-choice starter at full-back, he unquestionably has a role to play as a useful, reliable and much-liked member of Klopp's squad.
The Liverpool-born defender's dependability should not be overlooked, and his wholeheartedness will endear him to Klopp, who demands passion and desire from his team to match his own.
Keeping a Scouse heartbeat at the club – which Flanagan would provide – would also be a welcome move, with him an example to aspiring local youngsters and the club's academy stars.
Flanagan certainly has a future role to play at Anfield and a new contract should be forthcoming to keep him a Liverpool player.
[interaction id="56a9ecb4ef54eee31e37a8aa"]