With a top four finish now looking extremely slim, Jurgen Klopp should use the remaining league fixtures to integrate and prepare potential first team youngsters for next season, writes Ben Twelves.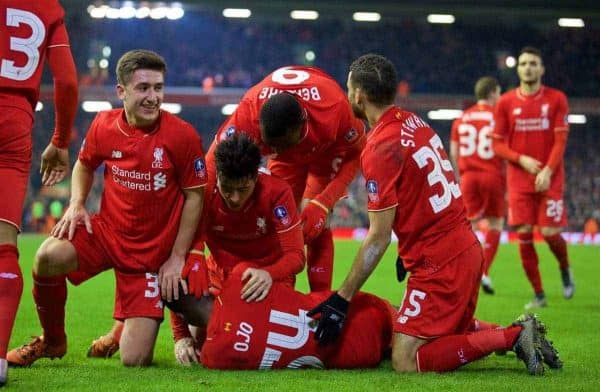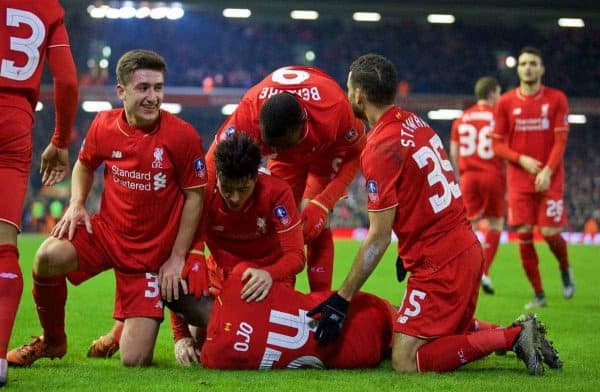 Despite insisting his squad have the full season to prove their worth, Klopp will already have a good idea of who he wants to keep for next year's revolution.
But having had only small opportunity to see the club's young hopefuls in first team action since arriving, the Reds boss will be less certain over which youngsters can play a role in his squad.
With the Premier League campaign all but over, the remaining schedule hands Klopp an ideal chance to utilise the stars of tomorrow and determine who can feature in the exciting future at Anfield.
Nothing To Lose
With focus now on winning silverware for the first time since 2012, Klopp has little to lose and everything to gain by blooding Anfield's youth in the top-flight.
The Reds have 16 league matches left – enough to re-launch a top four charge the optimistic would say – but rather than see that fail to transpire with the same errors repeated by the usual culprits, giving game time to young-guns looking to secure a place in Klopp's plans would be a far more productive exercise.
Like with Brad Smith, who has completed a remarkable turnaround at Anfield with five appearances and his first Reds goal under Klopp, the likes of Sheyi Ojo and Joao Carlos Teixeira, who impressed and scored in the Exeter FA Cup ties should be rewarded with Premier League involvement.
Providing Tiago Ilori with the top stage to finally show his class and Cameron Brannagan and Ryan Kent with league experience would all be positive moves too.
So would allowing recalled 'keeper Danny Ward the chance to replicate his outstanding Aberdeen form at Anfield and see if he can be the Reds' goalkeeping solution, beginning at Norwich on Saturday.
At worst, Liverpool will continue to frustrate with their lack of killer instinct in front of goal at one end and generosity in handing out more soft goals than Father Christmas does presents at the other.
Or an alternative is to falter – the current issues won't change until certain personnel are moved on – while trusting youngsters and shaping the future now.
And who knows, introducing some of those desperate to prove they have what it takes to play for Liverpool Football Club, alongside a new signing or two, may even result in a steady upturn.
Competition for places would increase, making for a hungrier squad, in the short-term at least, with the need to fight for futures and convince Klopp there's a place in his plans for them.
Klopp's Reds career will not be defined by the next four months of league fortunes and therefore he shouldn't hesitate to utilise Anfield's youth in that time.
Big Stage Experience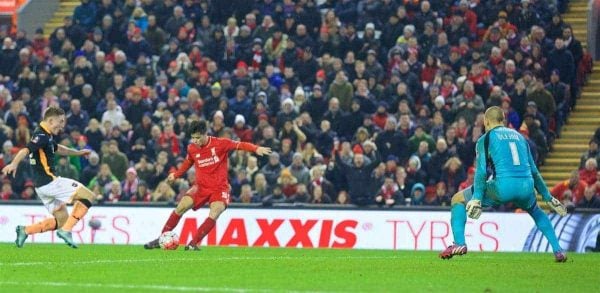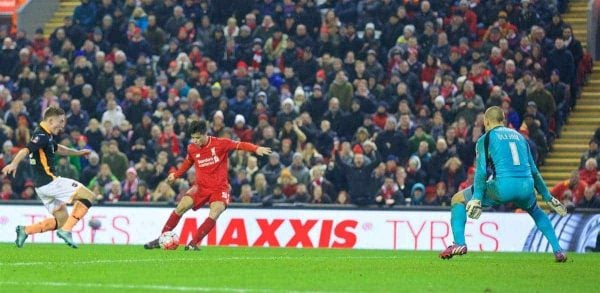 Though Liverpool look set to be playing for time from here on in, the Premier League still holds the global stage.
The experience of dealing with the pressures that come with a packed Anfield with results of paramount importance would prove invaluable for the youngsters, and help ready those Klopp envisages a future for to take part in a hopefully more rewarding 2016/17 campaign.
The starlets would also sample and realise the scale of expectation when wearing the red shirt on the biggest domestic stage, rather than in relatively pressure-free U21 games or cup matches against lower league opposition – as great an experience the ties with Exeter provided.
While Kent and Ojo gained valuable experience in League One and Championship first teams prior to recall, and even in top-flight leagues as in the case of Ilori and Ward, with the greatest of respect to those clubs who played key parts in the development of each – it's not playing for Liverpool.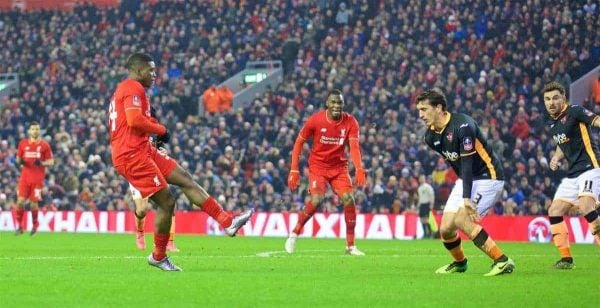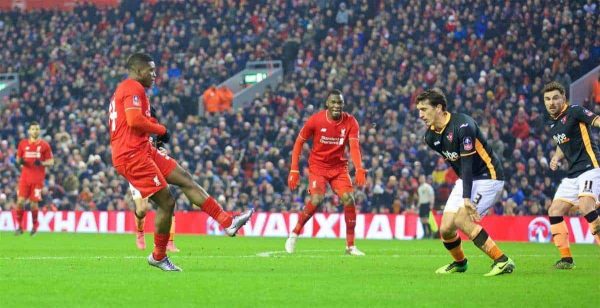 The increased scrutiny playing for the Reds brings, Klopp cannot simply throw in a whole host of the young professionals to the league format in one go, in 'sink or swim' style testing – the consequences would be the opposite of the intended.
Instead, supplementing their introductions within senior player dominated teams, allowing one or two at a time the chance to shine alongside experienced campaigners who would also be the first point of criticism should results suffer, is the sensible tactic.
Liverpool's league performance is far from ideal but the situation does have uses in this transitional period with the chance to incorporate the development of Melwood's prospects over the next months.
Squad Development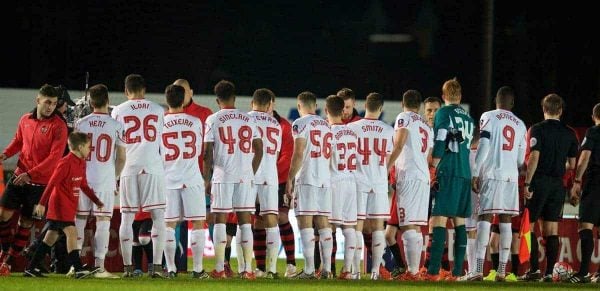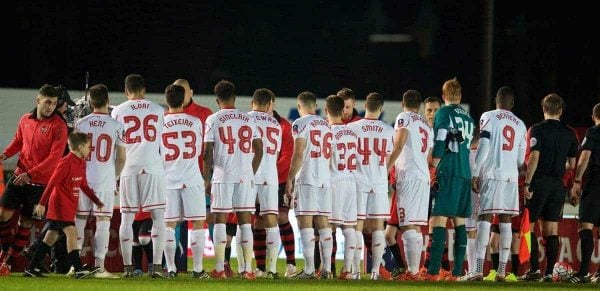 Most importantly for Klopp as he prepares for his first full season in charge, utilising the first team hopefuls can help him enjoy a head-start in shaping his squad.
The German will have positions which he wants to strengthen the first XI in rather than adding yet more squad players, but he may conclude that some of the academy talent available can also play a part.
Klopp recalled Ward, Ilori, Kent and Ojo to bolster his depleted squad and with the likes of Smith, Randall, Teixeira and Brannagan also available to call upon, now is the perfect opportunity on the biggest platform to unleash their talent and assess futures.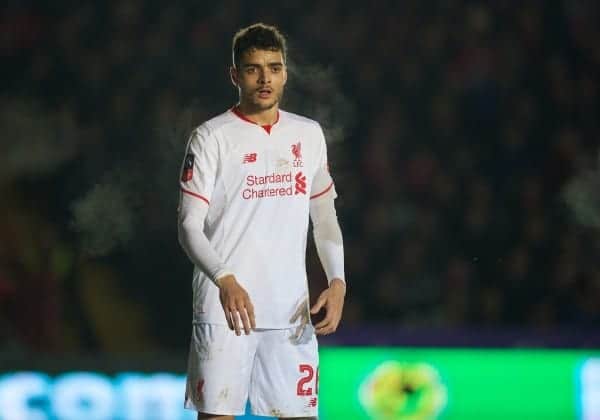 Potential rewards of handing competitive first team action to the possible future stars vastly outweigh persisting with players Klopp may already know he doesn't want around next season.
The chance to begin the squad rebuild needed to see Liverpool at the top end of the table is now, and Klopp has the ideal chance to allow the youngsters to shine on the big stage.
It would be a huge shame if it went to waste.
[interaction id="56a0f77e8b03d1a947710761″]