Thursday morning delivered hugely unexpected news, in Liverpool's £25 million bid for Shakhtar Donetsk attacking midfielder Alex Teixeira.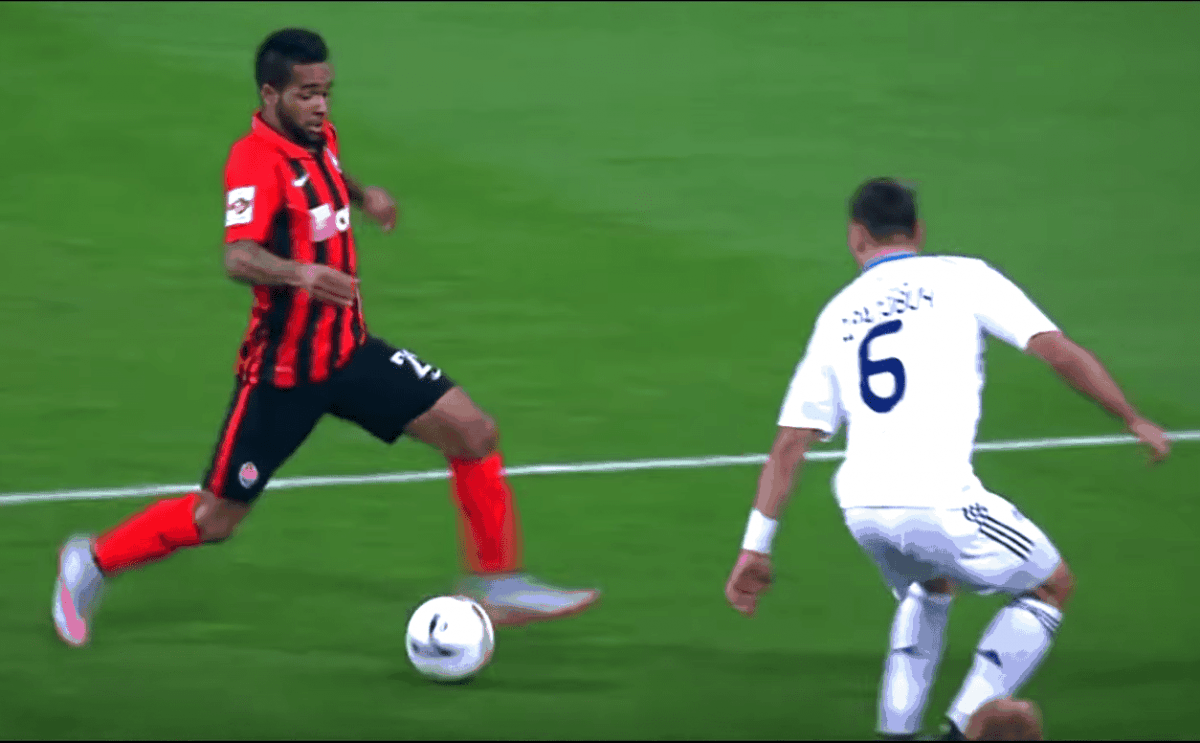 Liverpool CEO Ian Ayre is said to have travelled to Florida to discuss a possible move for Teixeira this January.
Shakhtar are at a winter training camp in Miami, and Ayre will be confident that, despite the initial offer being below the Ukrainian club's valuation for the attacking midfielder, a deal can be agreed.
Reports of Liverpool's bid for Teixeira came out of the blue, provoking considerable reaction on Twitter.
Some focussed on the merits of signing another fleet-footed, Brazilian to add to Jurgen Klopp's attacking ranks.
Alex Teixeira?! Yes, please! Firmino false nine, flanked by Teixeira and one other ??

▼ Article continues below ▼

— John O'Sullivan (@NotoriousJOS) January 21, 2016

Shakhtar have unearthed sone brilliant talent over the years- Willian, Douglas Costa, Mkhitaryan etc- and Teixeira is in that category

— John O'Sullivan (@NotoriousJOS) January 21, 2016

Alex Texeira is really, really good by the way. Not hitting Douglas Costa kind of levels, though. Maybe as good as Henrikh Mkhitaryan. #LFC

— Leroy | LFC Impulse (@LFCImpulse) January 21, 2016

▼ Article continues below ▼

Just when it seemed the transfer window would pass by without incident, #LFC decide to make things interesting. #Teixeira #hopethatkillsyou

— Sam Drury (@SamDrury11) January 21, 2016


https://twitter.com/MerseysideFisch/status/690112493751029760

Alex, Bob and Phil. Could be the most un-Brazilian sounding trio ever put together.

— Sam McGuire (@SamMcGuire90) January 21, 2016

▼ Article continues below ▼

While others sought out the numbers.

Alex Texeira- 22 goals and 3 assists in 15 apps, a goal or assist every 54 mins. Only failed to score or assist once pic.twitter.com/ceh0J2w7bx

— Andrew Beasley (@BassTunedToRed) January 21, 2016

Alex Teixeira's total of 26 goals this season in all competitions is more than #LFC's five strikers have managed collectively (21)

— Melissa Reddy (@MelissaReddy_) January 21, 2016

▼ Article continues below ▼

So Jurgen Klopp is being proactive in buying goals. He'd be getting them in Alex Teixeira. #LFC

— Jack Lusby (@jacklusby_) January 21, 2016

[td_ad_box spot_id="custom_ad_1″]

Many praised the club's under-the-radar transfer business, noting widespread reports of a move for Southampton's Shane Long.

Great to see #LFC 's move for Alex Teixeira appearing out of the blue. The club seem to be doing their business quietly & decisively.

— Hari Sethi (@Hari_Sethi) January 21, 2016

▼ Article continues below ▼


https://twitter.com/AnalyseSport/status/690105610231255040

Shane Long was a smokescreen.

— Sam McGuire (@SamMcGuire90) January 21, 2016

No one had a clue about Caulker. Same with Texeira. I like this Liverpool.

— Šai (@TheEngancheRole) January 21, 2016

▼ Article continues below ▼

News of Liverpool being interested in Teixeira wasn't leaked weeks ago. Let's hope this a new era of in house business conduction at LFC

— John O'Sullivan (@NotoriousJOS) January 21, 2016

Can't see us getting the Teixeira deal over the line personally but it's certainly a step up from Shane Long ..

— Aaron Cutler (@aaron_cutler) January 21, 2016

'ptt' in the forums commented:

Seems to have superb composure in front of and a good eye for goal plus a real dogged tenacity. Won't get as many dodgey keepers over here (except in training) but looks like a real player :-)

Come on Ian, get him signed!

Naturally, with Teixeira plying his trade in only Brazil and the Ukraine so far throughout his career, some had never heard of the 26-year-old.

Best get on YouTube & get excited about this Teixeira fella. I'm looking forward to some techno music. Not even kidding, never heard of him!

— GaGs (@GagsTandon) January 21, 2016


https://twitter.com/neilpoole_/status/690103125861142530
https://twitter.com/PeteKopite/status/690102317979451392

Finally, with Liverpool's injury problems attack well known, journalist Melissa Reddy highlighted Teixeira's physical robustness:

Alex Teixeira, apart from being quite prolific, also hardly gets injured. Last reported setback in 2013/14 and he only missed two games#LFC

— Melissa Reddy (@MelissaReddy_) January 21, 2016

How do you feel about Liverpool's £25 million move for Alex Teixeira? Let us know in the comments below.

Sponsored Links

More from This Is Anfield

Fan Comments

Comments are retrospectively moderated. Some could be subject to delays before publication. They must obey the

comment policy

. Comments load below.

Please only discuss the article above. General chat can be made on our forums at forums.thisisanfield.com