There are plenty of things Jurgen Klopp must address at Liverpool this summer, and bringing in some true match-winning stars is most certainly one of them.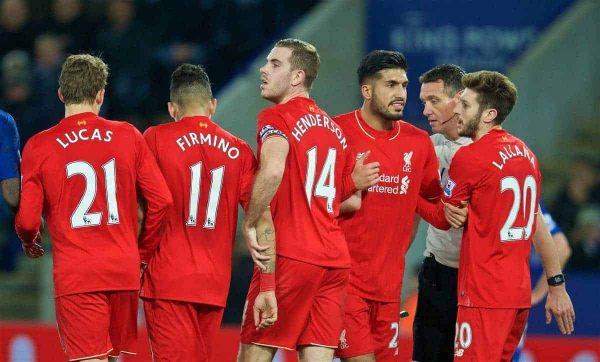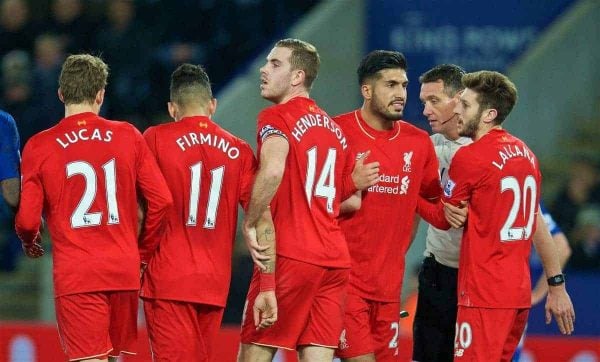 One of the greatest aspects of Klopp's Borussia Dortmund side was their team spirit, and it played a huge part in them winning back-to-back Bundesliga titles and reaching a Champions League final between 2011 and 2013.
With time, the German is sure to create exactly the same mentality at Liverpool, and we have already seen more of a fighting spirit late in games since the 48-year-old's arrival in October.
What that successful Dortmund team also had, however, was magnificent footballers.
They had one of the world's finest strikers in Robert Lewandowski, two world-class forwards in Marco Reus and Mario Gotze and one of Europe's most respected centre-backs in Mats Hummels.
There were also more limited players like Marcel Schmelzer, Sven Bender and Jakub Blaszczykowski, but it was never an issue because of the talent around them.
Watching Liverpool this season has been painful to watch at times, and coming increasingly to the fore is a lack of star quality.
No World-Class Players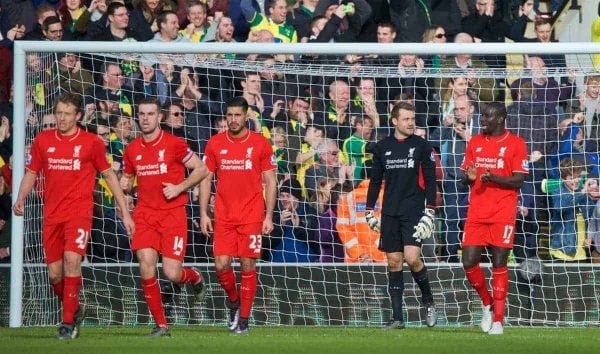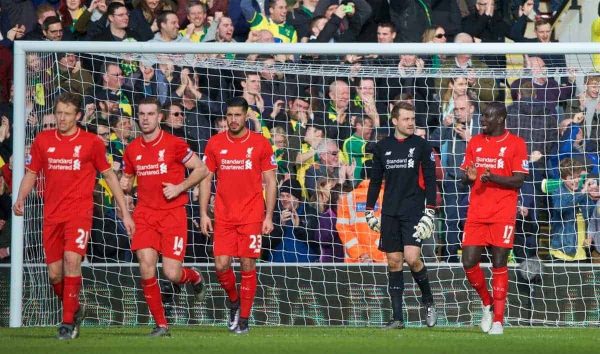 When was the last time the Reds had no world-class players? There is an argument to say that it has never been the case in the post-World War II era.
Billy Liddell and Roger Hunt were superstars of the 1950s and 1960s; Kenny Dalglish, Graeme Souness, Ian Rush, John Barnes and Robbie Fowler were global names over the next three decades; Steven Gerrard, Fernando Torres and Luis Suarez took on the mantle in the 21st century.
Liverpool have always had players who produced in the biggest matches, at the most important times and when everyone else around them was enduring an off day.
Despite there being plenty of good footballers at Anfield right now, none stand out as being among the elite in the modern game.
Daniel Sturridge is a fabulous striker on his day, but his injury problems mean he cannot be relied on, while Philippe Coutinho is incredibly gifted but still lacks maturity in terms of influence and decision-making.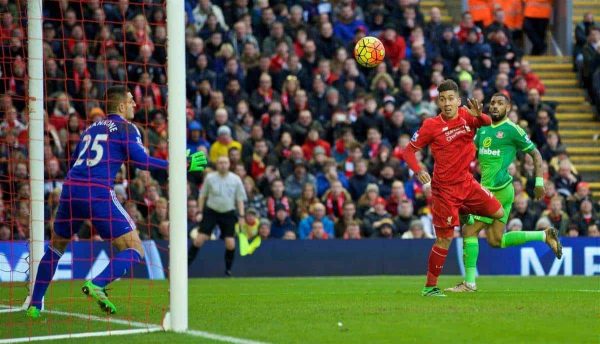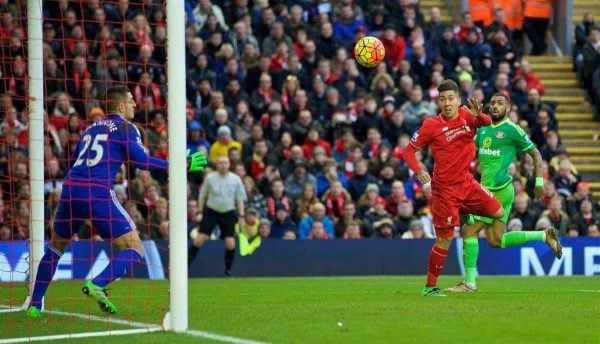 Roberto Firmino is the closest thing to world class that Liverpool have at the moment, but the Brazilian has still only produced the goods intermittently in 2015/16.
Other than that attacking trio, there is not a huge amount to shout about in comparison to years gone by.
Emre Can and Jordon Ibe have great potential but do not yet have match-winning ability, while Jordan Henderson, for all of his many excellent qualities as a footballer, is not world class.
The same very much applies to Adam Lallana and James Milner, who can thrive with great players around them but not if they are the ones expected to be the inspiration. They are worth persevering with if big names are brought in.
Klopp must be eyeing up numerous new faces ahead of the summer transfer window, and signing two or three top names is of huge importance.
It is easier said than done when you are languishing in mid-table, but Klopp's reputation acts as a huge advantage in comparison to someone like Brendan Rodgers.
Rivals
Quality in the Premier League has been lacking this season, but the reason Liverpool are adrift of their rivals at the top is because of the firepower those teams possess.
Arsenal have two of the finest attacking players in European football in Alexis Sanchez and Mesut Ozil, and it is their impact that has helped turn the Gunners into a trophy-winning team again in recent years.
Sergio Aguero is a striker who would walk into almost any side in world football, and his relentless stream of goals for Man City is something Liverpool are crying out for.
Kevin De Bruyne and David Silva are also world-class players, while Yaya Toure still sparkles from time to time, despite his advancing years.
Even Raheem Sterling, who remains raw and a little out of form, is a match-winner, and his goals and assists have been a big loss to Liverpool this season.
Man United are lacking top-drawer players in comparison to years gone by, but they can still rely on a moment of magic from Wayne Rooney, Juan Mata or Anthony Martial being the difference in a tight game.
Tottenham Hotspur are more dependant on team spirit than some of the top sides, but would Mauricio Pochettino's side be where they are without the influential displays of Dele Alli and Harry Kane? Absolutely not.
Then, of course, there is Leicester City, who for all their incredible spirit and discipline, have two contenders for Footballer of the Year in Jamie Vardy and Riyad Mahrez.
While on the subject of star players throughout a season, selecting a Liverpool Player of the Year in 2015/16 tends to sum up their current lack of influence and class.
There isn't one Reds player who remotely stands out, with the consistent but unspectacular Nathaniel Clyne probably the frontrunner.
That speaks volumes, despite the 24-year-old proving to be a good signing.
Reasons For Positivity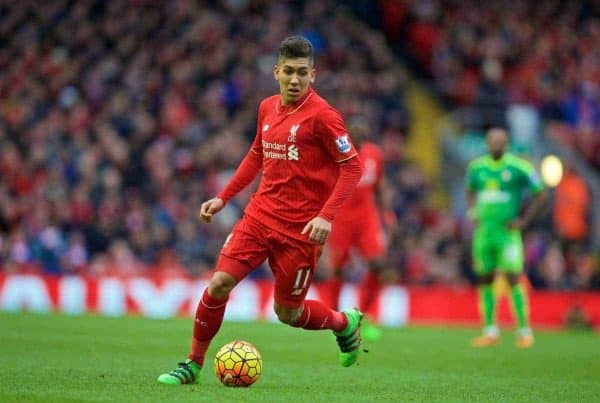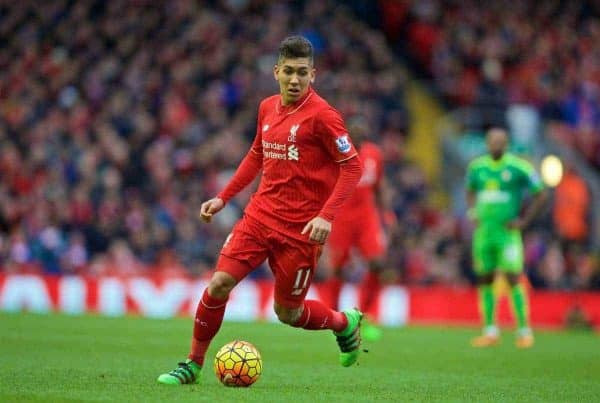 It is not all negative, though, and many of these players could flourish once a few stellar signings arrive ahead of next season.
Firmino is in a rich vein of form currently, and is clearly a footballer of immense class, while Coutinho has the talent to become one of the Premier League's finest players.
Can, Alberto Moreno and Mamadou Sakho's respective stock may have fallen in 2016 so far, following strong starts to life under Klopp, but they are worthy of being long-term regulars should they return to top form again.
Dejan Lovren has improved greatly after a really tough start to life on Merseyside, while the likes of Joe Gomez, Danny Ings and Divock Origi are exciting young players who could excel once fit.

While the lack of a standout Player of the Year contender does say a lot about this Reds squad, with few capable of taking matches by the scruff of the neck, their character should only grow under Klopp.
There are some very gifted players in the ranks, as well as some very exciting young talents, but proven star quality – top-level players between the ages of 23 and 28 – is what simply has to be added.
Klopp has the pulling power to address this ahead of next season, and it would be an enormous surprise if he failed to.
Liverpool are currently Dortmund without the sprinkling of stardust, which makes for a spirited but ineffective team. Add some magic, and it could all change.
[interaction id="56b102c58b03d1a947fae131″]