As Liverpool take on Manchester City in Sunday's League Cup final, the fervour of the Merseyside support will be matched in California, writes Alex Malone.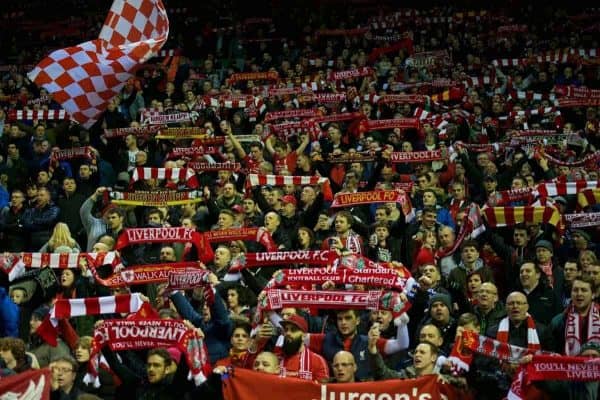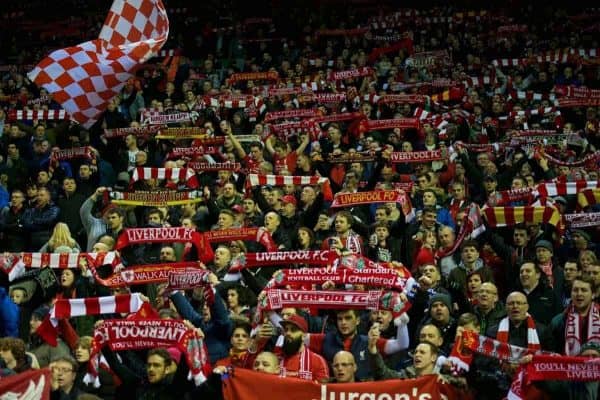 Two cities in England will wake up on Sunday morning buzzing with Cup Final fever. The motorway from northern England will be jam packed with supporters in red, white and sky blue heading down the M6 and M1. The trains, coaches, mini-buses and cars will all be heading to that one special destination: Wembley.
Meanwhile, 6,000 miles away in California, the same thing will be happening. At 7am on Sunday morning, several hundred California Reds will be jumping in their cars and taxis and heading along the freeways and highways to the three Meccas of Liverpool Football Club in Southern California: Joxer Daley's in Los Angeles, the Princess Pub in San Diego, and finally – where I will be – The Auld Dubliner in Orange County.
All three will be adorned with Liverpool flags and scarves and banners. All three will be packed to the rafters. And not with casual football fans, or Man City fans, or fans of Man United, Chelsea, Arsenal, Everton etc. No, all three places will be chock-a-block with a sea of red.
The Liverpool fans of Southern California will be out in force…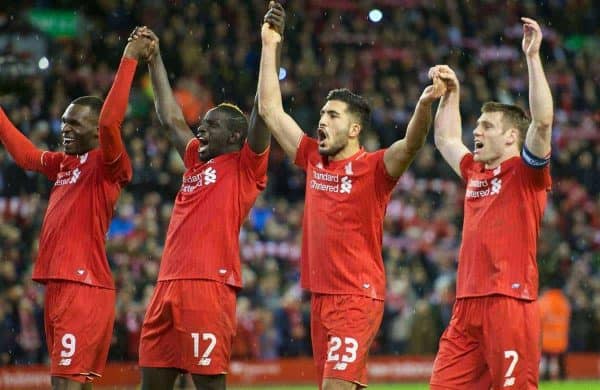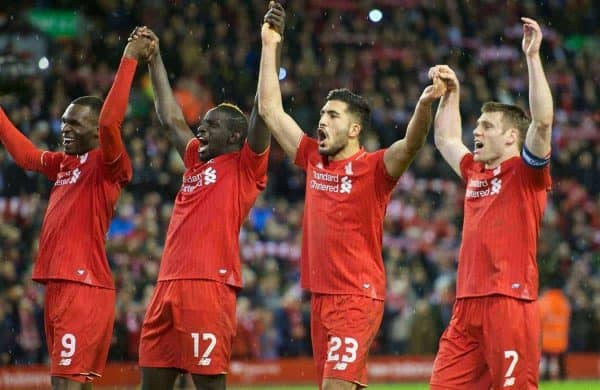 By the time the game starts at 8:30am there will be breathing and singing room only. The pints will be flowing, and every song from the Kop's songbook will be sung with enough passion to raise the pub roof. The Liverpool boys and girls are in town, and will be in full force, at full throttle and in full voice.
These are no ordinary fans. They are not Johnny-come-lately fans who wear the kit to look 'cool' or pretend they know something about 'soccer'. Not a bit of it…
These are die hard, dyed-in-the-wool, Reds for life. They know every player, every honour, every piece of history, every note of every song and are 100 percent part of the Liverpool FC family. They live and breathe it just as much as those of us from Huyton, Norris Green, Crocky, the Dingle…
There are two things about the fans here that stand out to me more than anything else. First is the age group, and second is where the fans originate from. You might think the majority of fans here are 40- and 50-somethings mostly born and bred in and around Liverpool, or at least England. If not that, you might think they at least had some family ties, ancestry etc. to our great city.
It would seem to make sense…fans with ties to the city with family or friends who lived through the glory years and will love the club 'til their dying day. You might also think there may not be any 'younger' fans, or fans from elsewhere, due to our relative lack of success over the last 20 years…
…not a bit of it!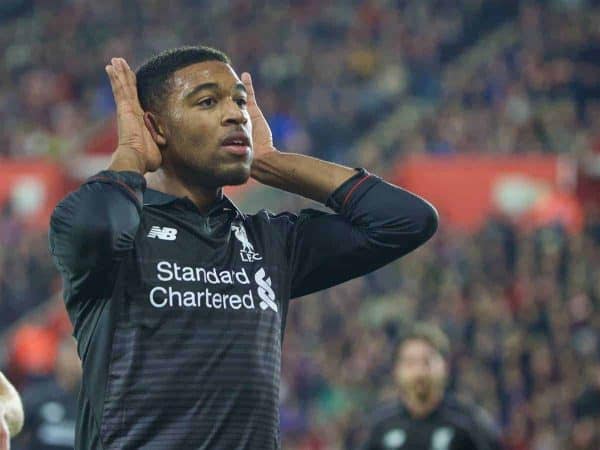 A huge number of the fans here are in their 20s and 30s, and the majority of them are born and bred American. Many of them have absolutely no family or cultural ties to Liverpool – the city or the club – whatsoever.
Many of them were brought up in families that don't even like 'soccer' – most American men over 45 still can't stand the game!
It's quite a phenomenon to see these amazingly passionate, young fans decked out in red and white, with Liverpool tattoos, JFT96 shirts, Sturridge, Coutinho and – of course – Gerrard shirts – and with a passion and fervour that hometown fans would be proud of.
I've spoken to several of these younger fans on occasion and asked them – "Why? Why Liverpool?"
I mean it's been easy over recent years to support a Barca, or a Real Madrid – even a Man City. Winning teams attract fans – that's a fact of life. Their answers are often remarkable. Most often the reply is simply "I don't know! I just saw them on TV one day, I saw the Kop, I watched them singing You'll Never Walk Alone and I was hooked, smitten, addicted. I am now Liverpool for life."
There is something charismatic, fascinating and marvellous about Liverpool FC that no other club has. None! They organise trips across the pond to Anfield, they organise legends nights in California where ex-players are invited to guest speak and sign autographs.
Their commitment to all things Liverpool is quite astonishing!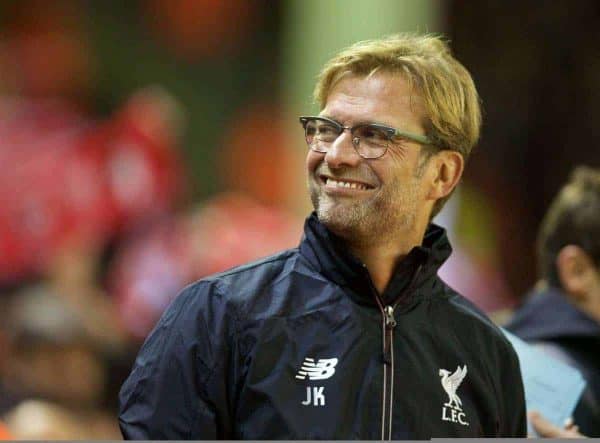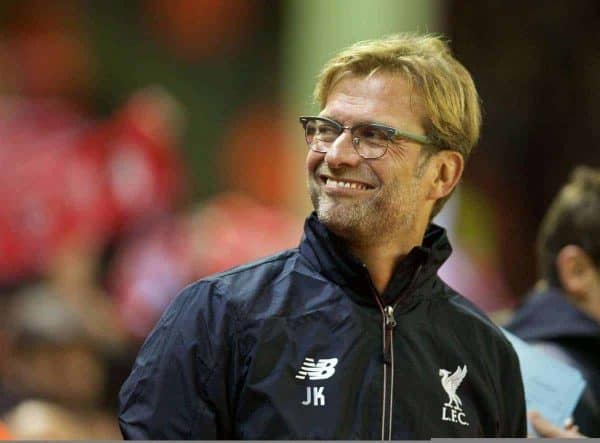 What's also so fascinating about this LFC phenomenon is that this level of adoration, commitment, dedication and passion does not exist for any other team in the world!
There are no 'Man U' pubs, no 'Chelsea' pubs – there are no Barcelona or Bayern or Real pubs. There are places you can go to watch their games of course, and you might get a mini-huddle of a spluttering of their fans, but there is nothing, absolutely nothing like the Liverpool phenomenon here.
And true to Scouse tradition, win, lose or draw, the singing doesn't stop. YNWA is sung either in triumph or defiance at the end of each game. And the pints and songs continue to flow long after the final whistle.
Other pubs, other fans? You might as well go watch it at the local library…and the second the final whistle blows, off they all go on their separate ways…
So, when the team comes out of the famous tunnel on Sunday, or when we hopefully score that first goal, and when we hopefully raise that cup, we already know from past glories, that the 'Anfield South' noise will be astonishing.
We know the pubs in Liverpool will be going absolutely berserk all over the city and all over Merseyside and beyond.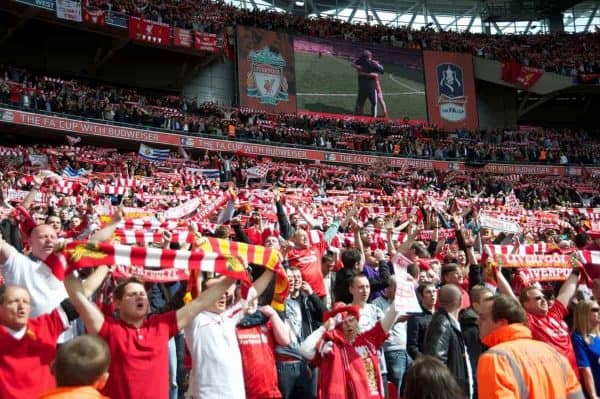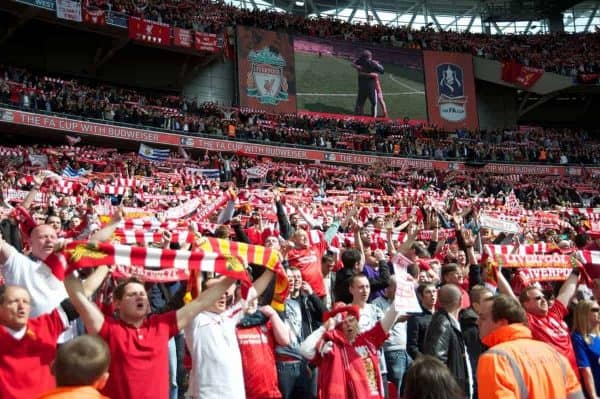 But know too, that in three pubs in Southern California, while the rest of the world around them is just waking up, wiping the sleep out of their eyes and making their brekky, the pandemonium, the outpouring of emotion and the sheer joy – or disappointment – of it all will be just as fervent, just as hysterical.
It's what being a Liverpool fan is all about. It's why it's in our hearts and our souls.
It's why we are the greatest club in the world, with the greatest fans in the world.
Now, all we have to do is win…You'll Never Walk Alone.
[table id=139 /]