Former Liverpool midfielder Gary McAllister believes the Reds' 2001 UEFA Cup Final win over Alaves was the greatest night of his career.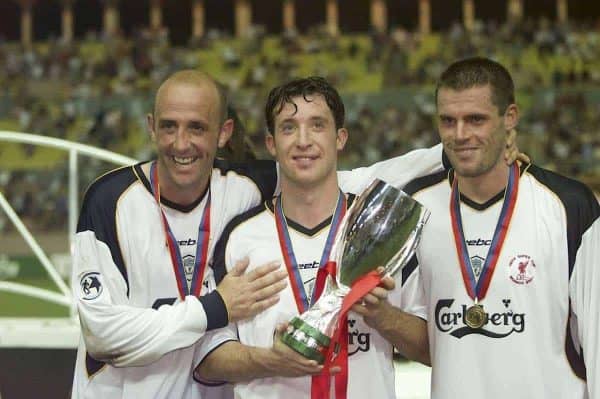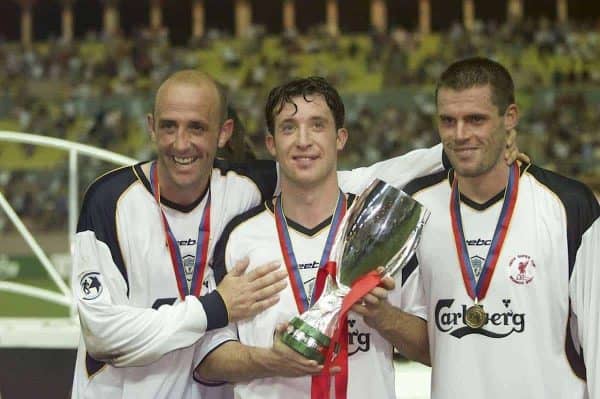 Speaking to football journalist Graham Hunter on 'The Big Interview', McAllister relived his two years at Anfield.
The Scot arrived in the summer of 2000 and admits he felt he had to really impress the Liverpool players because of his advancing years.
"When I got the phone call from my agent I thought it was a wind up," says McAllister.
"He said that Gerard Houllier was in the process of shaking off the Spice Boys image – something I never actually bought into – and wanted to bring in a senior player.
"He wanted someone who could bring something different from a Monday to a Friday and lead by example with the way you train.
"From minute one of training, I wanted to prove to the players that I could still play, despite being 35 or 36. I wanted to be up in the top two or three players during pre-season.
"There were former players like (Kenny) Dalglish, (Graeme) Souness, (Alan) Hansen and Steve Nicol who I felt I couldn't let down.
"I think it worked, and I got the respect that was needed."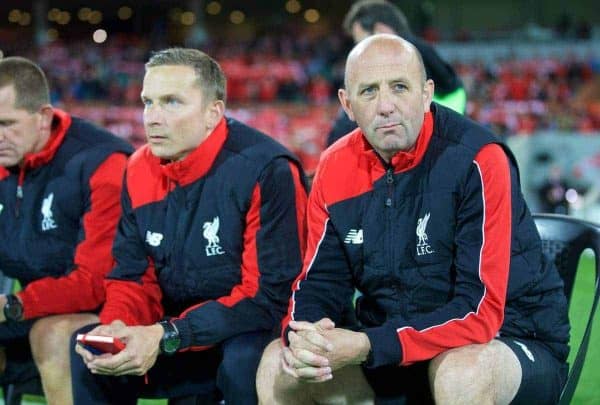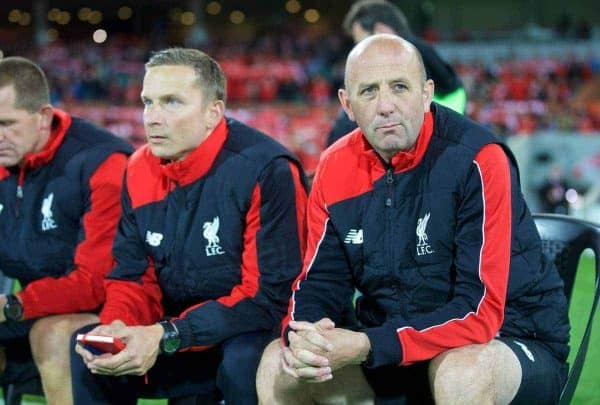 McAllister, who rejoined the club as first-team coach last summer and now has an ambassadorial role at Anfield, says one of his greatest disappointments was not starting the 2001 FA Cup Final – coming on a second-half substitute on the day.
"All the English players wanted to play in the FA Cup Final and all the foreigners wanted to play in the UEFA Cup final," he explained.
"I got told an hour and a half before the final against Arsenal that I wasn't playing, and I think I'd scored in four games in a row before it. It hurt.
"It was sweetened when Michael (Owen) scored two late goals and we won the cup, and Gerard told me I'd be starting against Alaves in the UEFA Cup Final.
On the topic of Alaves and the UEFA Cup in general, 'Gary Mac' spoke about his match-winning penalty against Barcelona in the semi-final second-leg at Anfield, and his career highlight in the final in Dortmund.
"There was a bit of shenanigans before the penalty," he added.
"(Carles) Puyol was ranting in Spanish, and although I couldn't understand it, it was clearly not nice what he was saying.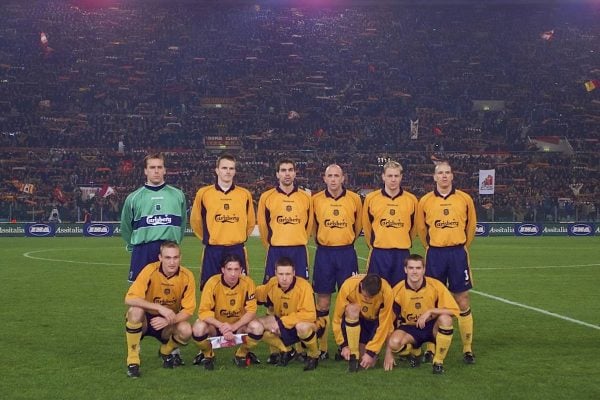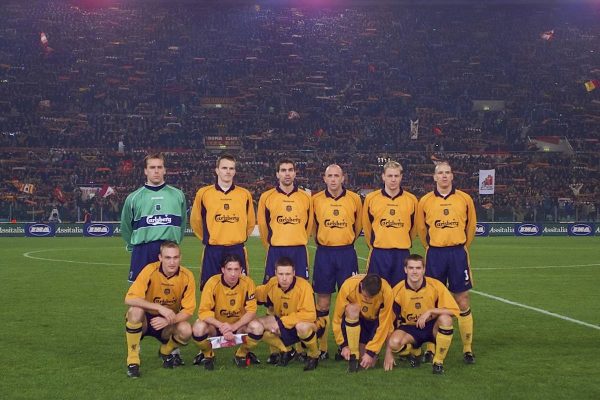 "When I scored, my first instinct was to look for him and swing a clenched fist at him.
"There hasn't been a better night for me in football than Alaves.
"I was involved in goals, scored a goal, was given Man of the Match and was presented with the award by Johan Cruyff. It doesn't get much better than that, does it?
"When we went 2-0 up I thought we were going to win by five or six, and then Gerard made us protect what we had rather than being cavalier.
"It's the one little thing against him, and the reason I think we didn't win the league at Liverpool. We were cruising, but Alaves were suddenly back in it because of that. We were rocking.
"After the golden goal (McAllister's free-kick led to Delfi Geli heading the ball into his own net) four or five of our boys, including Sami Hyypia, Markus Babbel and Didi Hamann, ran back to the centre circle because they thought the game was still playing, but I knew we'd won.
"We couldn't celebrate because we had a vital game at The Valley against Charlton, in which winning would see us qualify for the Champions League."
Liverpool won that game 4-0 to complete a sensational season, winning three trophies and finishing third to clinch Champions League qualification for the first time: "It was a good trip back from The Valley!"