Addressing concerns over the financial impact of a new stadium in 2012, John W. Henry's stance jarred miserably with that of 2016.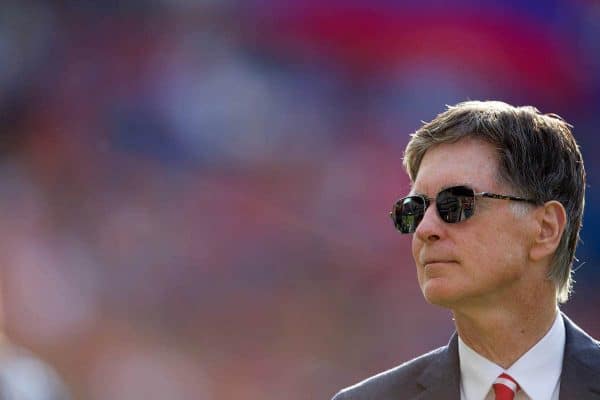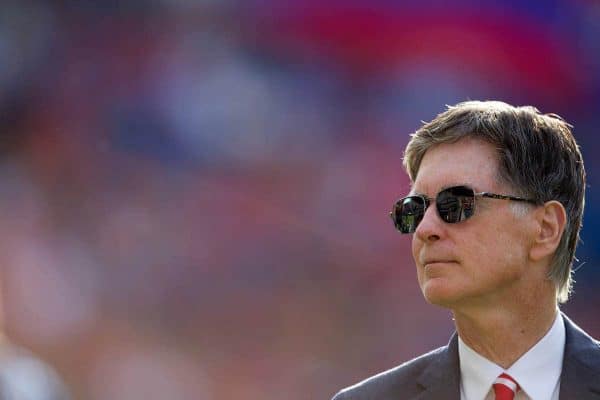 Since Fenway Sports Group's takeover of Liverpool in 2010, Henry and co-owner Tom Werner have explored ways to increase the club's revenue—and for the most part, this has been hugely positive.
But with their long-standing approach of "transforming fans into customers," that this has boiled over into a significant increase in ticket prices from 2016/17 has sparked an uproar.
Around 10,000 supporters left Anfield midway through the second half of Saturday's 2-2 Premier League draw with Sunderland, in protest of the new structure that will see the most expensive ticket in the new Main Stand cost £77.
Having shunned the opportunity to earn around £2 million extra per season with a price freeze, FSG are looking to add another £2 million on top of that with increased prices.
The redevelopment of Anfield has made this possible for FSG, but speaking to The Anfield Wrap in 2012 about the prospect of building a new stadium for the club, Henry expressed concern over whether the "community" of Liverpool could compete with London clubs financially.
"Can Liverpool as a community afford Chelsea or Arsenal prices? No," he said.
"It is often said that for Liverpool to compete in match-day revenue with United, Arsenal and Chelsea, we need a new stadium.
"But you can see that the £50 or £60 million differences stem as much from revenue per seat as from the number of seats.
"Even if Liverpool were able to get to 60,000 seats, there would have to be an increase from £900 to £1550 in revenue per seat as well to catch Arsenal."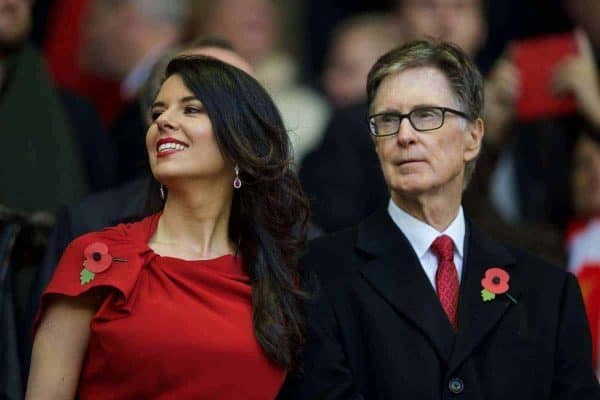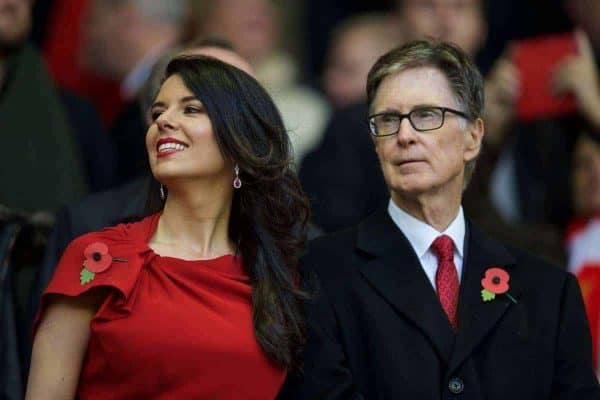 Henry cited the approach of NFL and MLB outfits in the United States, increasing ticket prices to finance a new stadium, as one of the flaws in Liverpool looking to "catch Arsenal" on the financial stage.
Even with the increased income from the Anfield redevelopment and increase ticket prices, Liverpool are far from Arsenal, Manchester United and Chelsea in terms of matchday revenue.
Remarkably, even Henry seemed to wave off this approach as trivial.
"Our future is based not on a stadium issue but on building a strong football club that can compete with anyone in Europe," he explained.
"This will be principally driven financially by our commercial strengths globally."
The gulf between Henry's views in 2012 and that of the club in 2016 presents a stark contrast, and the 66-year-old's rationale suggests that the price increase set to be implemented is purely because they can do so.
The notion of catching up with Arsenal, Manchester United and Chelsea from a purely financial perspective is shortsighted.
More important are the issues on the field, as Liverpool's capitulation in the closing stages of Saturday's draw with Sunderland, letting a two-goal slip, and this is what FSG should address.