Liverpool Football Club have announced their new ticket pricing structure for Premier League games in 2016/17.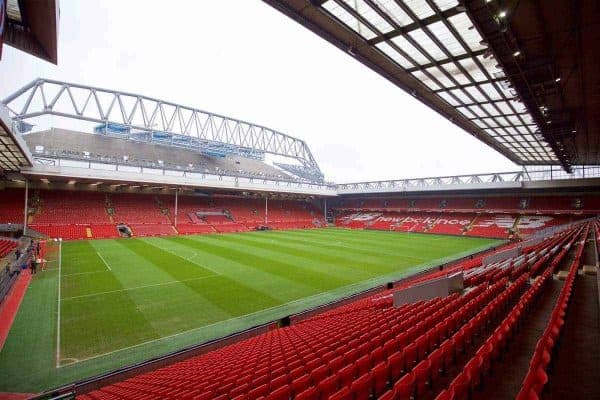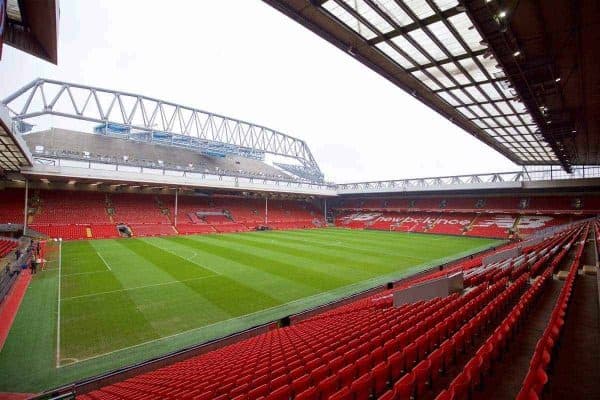 Some key points:
64 per cent of season ticket prices will decrease or freeze.
45 per cent of matchday tickets will see a price decrease.
Club hail "£9 tickets" — only 527 available for three games during entire season.
Limited number of tickets made available for free to local children, and a 17-21 age pricing category.
Season tickets in the newly rebuilt Main Stand as much as £1,029, match tickets £77
The announcement comes after a 13-month consultation with fans as part of a Ticket Working Group, however the club's pricing has been met with condemnation by those supporters.
A statement released by Spirit of Shankly, the Liverpool FC Supporters' Committee and Spion Kop 1906 on Monday labels the ticket prices as "morally unjustifiable":
The outcome is extremely disappointing and a missed opportunity for LFC to lead in a fairer approach to ticket prices. After months of time and effort, meetings and debate of ideas and plans to lower supporters' costs, the owners have chosen to increase prices for many. In the context of the huge income rises the club will receive next year, to up their revenue from fans through season and matchday tickets is both unnecessary and morally unjustifiable.
Matchday Ticket Prices 2016/17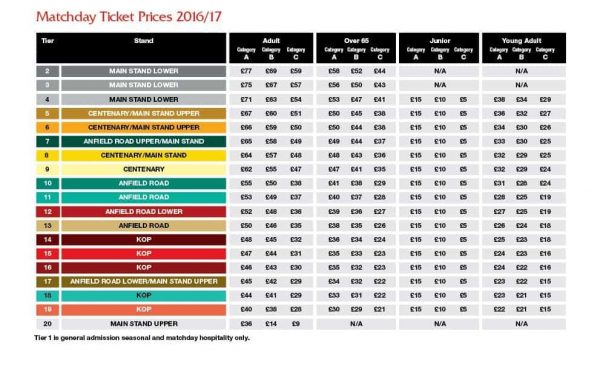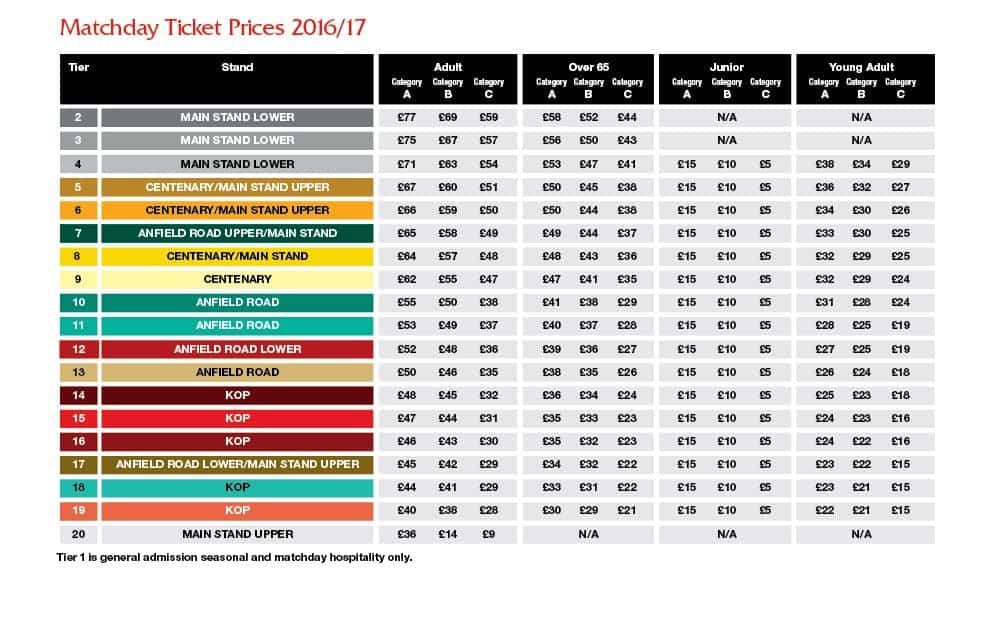 Season Ticket Prices 2016/17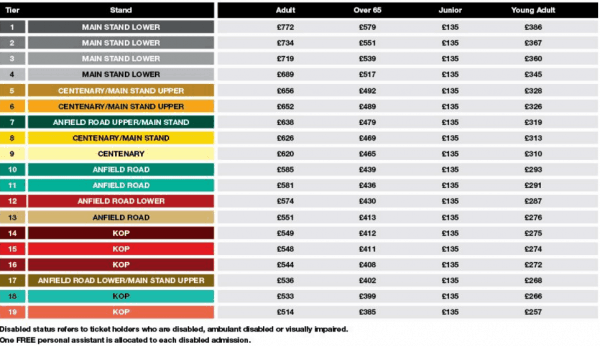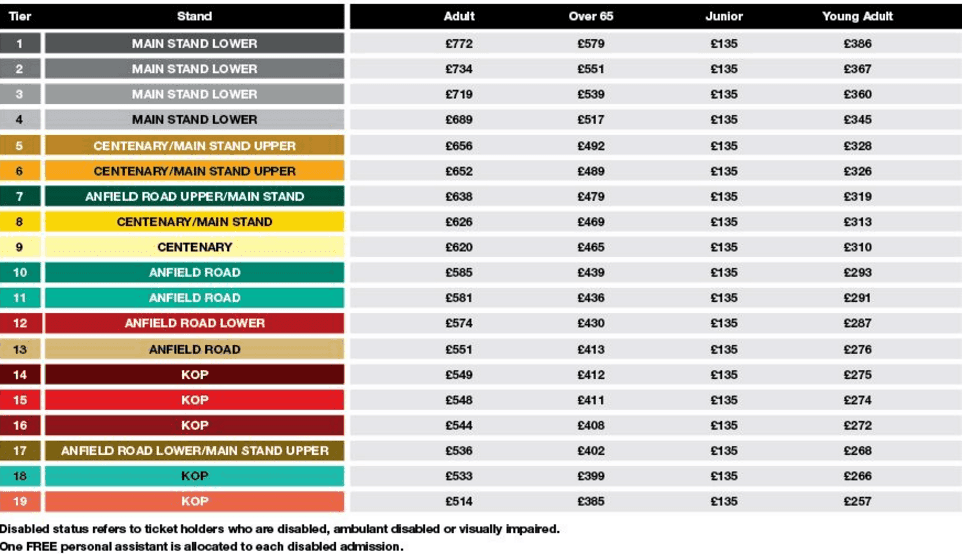 Disabled Supporters Ticket Prices 2016/17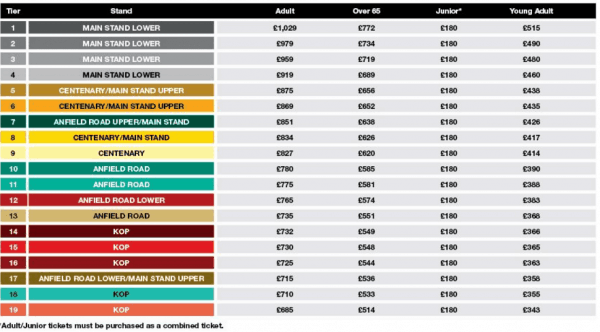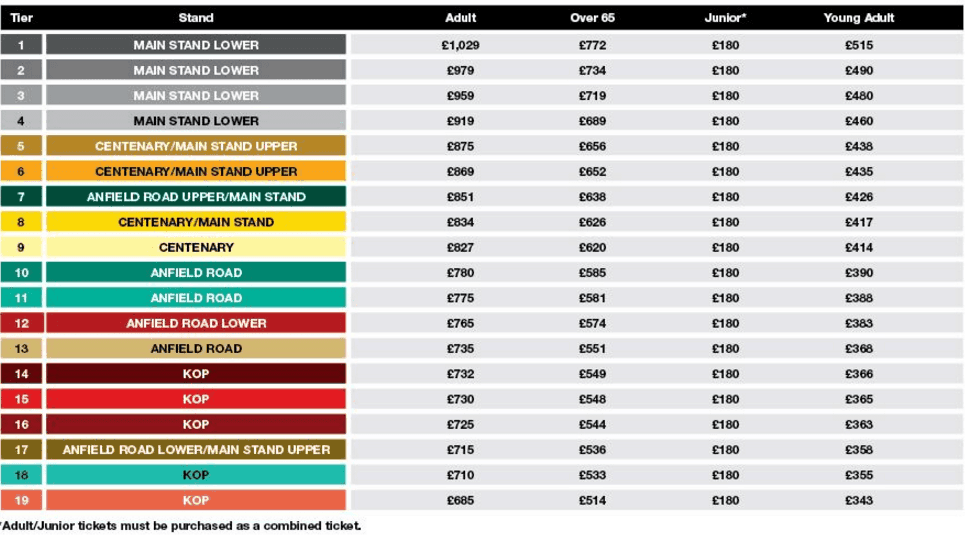 A second statement from the supporter representatives on the Ticket Working Group, released shortly after Liverpool FC announced the new pricing structure on Tuesday, reiterates their disappointment:
We engaged fully in the last thirteen months to find a solution that benefits all supporters. The clubs proposals do not do that.
FAN REACTION: "Pure greed" – Liverpool fans react to FSG's new Anfield ticket prices
OPINION: FSG score own goal and miss huge opportunity with new Anfield ticket prices
How does the new ticket pricing structure effect you and what are your feelings on the club's treatment of the Ticket Working Group? Let us know your thoughts in the comments section below, or on Twitter @thisisanfield.