Held to goalless first leg in Germany, Liverpool's draw with Augsburg saw the Reds pass up a huge opportunity to position themselves perfectly ahead of a vital week of the season.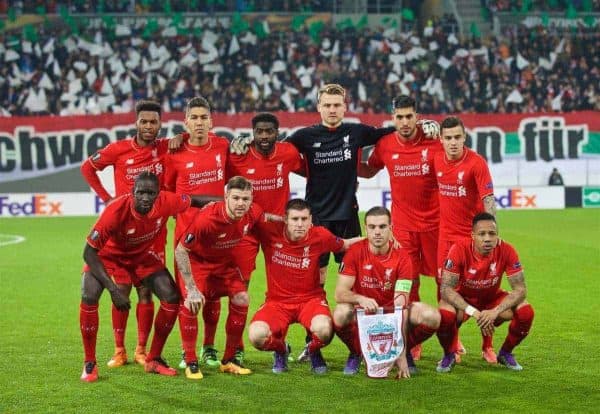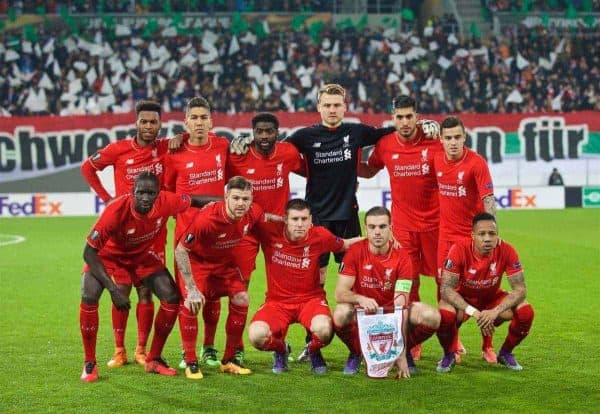 A draw away from home in the first leg in European competition would usually be deemed a positive result, but for Liverpool in Augsburg it represents a big chance missed.
Becoming the first team to keep a clean sheet against the German side in the Europa League this season offers little consolation for a disappointingly tentative display, on a night the Reds should have pressed for what would have been a crucial advantage.
The bore draw leaves the tie trickily balanced for the Anfield return in seven days' time, and Jurgen Klopp's squad having unnecessarily made the League Cup final three days later that extra bit more difficult.
Reds Flat in Germany

Buoyed by thrashing Aston Villa 6-0 with a dazzling attacking display, Klopp's unchanged Reds from the weekend massacre should have opened fire at Augsburg in similarly ruthless fashion.
A real opportunity to put themselves in a commanding position in the tie, thus allowing key men a night off ahead of the visit to Wembley presented itself to Klopp's side, who should have prioritised vital away goals to wrap the game up as quickly as possible.
Frustratingly, the Reds failed to grasp it – which management and players may well regret as they reflect on the flight home – now increasing pressure on the looming season-defining double-header.
Klopp's men were flat from the first whistle at the WWK Arena, starting too slowly which set the tone for a first half of nothingness.
Liverpool sat happily refusing to commit or concede, but they also failed to pose any real threat of their own, producing only tame long range efforts from Jordan Henderson and Daniel Sturridge, and a weak strike from Roberto Firmino.
And the Reds' sluggishness was almost punished by Alexander Esswein in first half stoppage time who forced Simon Mignolet into a good save.
The second half saw an improvement as Klopp's side showed more of the attacking fluidity the travelling Kop – and hospitable opposition – expected as the contest opened up.
But still lacking the courage to go after what would have been an invaluable victory, chances remained few and far between despite largely dominating the second period.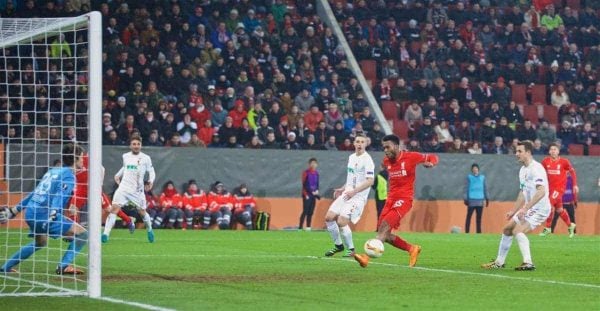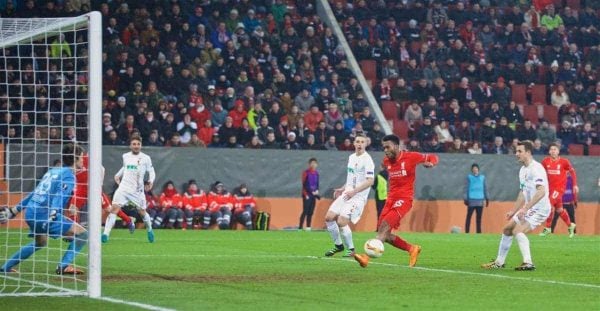 Sturridge failed to connect with James Milner's fizzed ball across inside the six-yard box in Liverpool's best chance, while Toure somehow failed to meet Alberto Moreno's in-swinging free-kick from just yards out.
A frustrating night almost turned to a poor one when Ji Dong Won saw his strike clip the outside of Mignolet's post at the death, but the Reds at least escaped with an undesirable draw.
Oppositely to at Villa Park, the Reds failed to capitalise on the openings that presented, also lacking inspiration and individual brilliance required to make the difference in a disjointed performance in which Klopp bemoaned his side's poor decision making in the final third.
Now they face the battle hoped would be avoided in Anfield's second leg, denying Klopp's key men a prolonged respite a precious away leg victory would have allowed ahead of meeting Man City at Wembley.

With the chance to prepare fully for their pursuit of first silverware since 2012, Klopp and his team should rue not attacking the Bundesliga strugglers.
Not doing so leaves Liverpool with a big job to ensure an exit doesn't transpire on Merseyside just over 70 hours before kicking off at Wembley.
Klopp will have to play his strongest side again at Anfield against Markus Weinzerl's men – which should be no problem following the welcome week rest Liverpool now have with a rare weekend without a fixture.
But instead of being a night of minimal pressure had Klopp's men shown more ambition to return home with a key advantage, his side are left needing to produce a performance under the lights to ensure of a victory that keeps the season alive.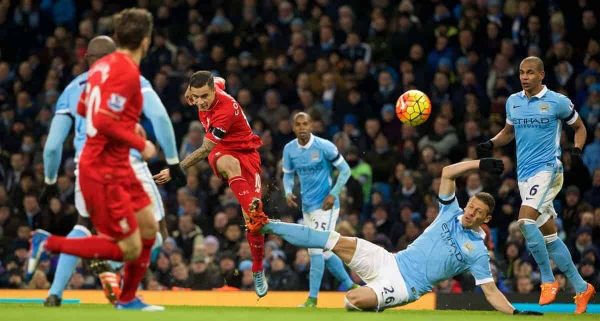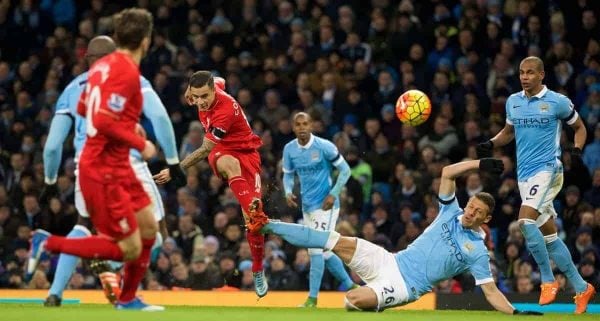 It must be acknowledged that Man City arrive for the final with only one day extra of rest after their Champions League outing with Dynamo Kiev, but that only adds to the frustration of the lax display produced in Klopp's homeland.
There was not only an ideal chance to move into a strong position in the tie, but to also assist Klopp's efforts to end Liverpool's trophy drought just four months into his reign.
The chance for perfect preparation has been wasted, with the Reds now set to face Pelligrini's side three days after the all-important second leg.
Big Second Leg Awaits

Forgetting the avoidable extra pressure Liverpool have placed upon their own shoulders, the Reds now face a season defining tie at Anfield in a weeks' time.
Proclaimed as his side's most likely route into the Champions League by Klopp himself, the Reds cannot afford to compound a miserable campaign with a poor exit, which they, rather worryingly, could be forced to go to extra time and penalties to avoid next Thursday.
Defeat would see the season embarrassingly ended in mid-February, with the now increased tougher challenge against City the only game of significance left thereafter if Liverpool's crash out, with a Premier League top four finish over.
Klopp's side will need to improve hugely at Anfield and must play at a much quicker tempo than in Germany, where they seemed strangely content to settle for a draw.
Doing so, roared on by the unique Anfield crowd on a European night should be enough to see Liverpool through.
But at what cost possible progression comes at to the pursuit for League Cup glory remains to be seen.
AUGSBURG 0-0 LIVERPOOL