Speaking ahead of his summer move to Merseyside, Marko Grujic has explained how Jurgen Klopp sees him as a box-to-box midfielder at Liverpool.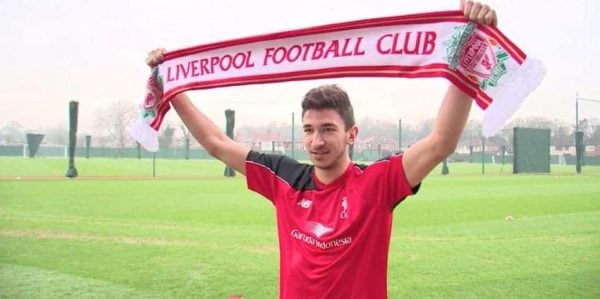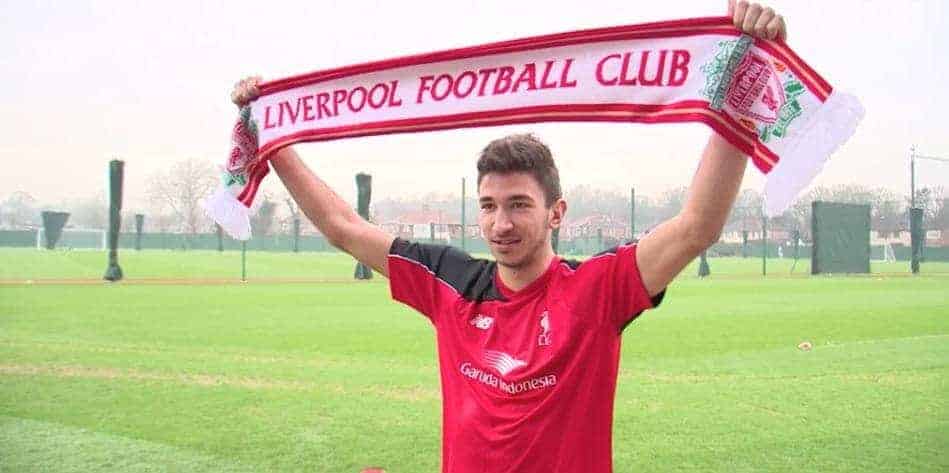 Grujic has spent much of his career at Red Star Belgrade in a deep-lying midfield role, but has since been move forward into the No. 10 position, with manager Miodrag Bozovic utilising his power and long-range shooting ability.
But when the 19-year-old makes his move to Liverpool this summer, he is likely to be moved back into more familiar territory.
Grujic's £5.1 million switch was set in motion by a phone call from Klopp, with the German detailing his plans for his development at the club.
"He did most of the talking and told me about the plans that he had for me," the midfielder told Serbian outlet Blic.
"His vision is that I should be something between a No. 6 and a No. 10. What they call a box-to-box midfielder.
"My only request was that I didn't want to be loaned out, I just want to play for Liverpool.
"He was very open, told me about how he sees my development.
"When a coach like that calls you on the phone personally, that's the greatest privilege.
"That call really cemented my desire to join Liverpool.
"He is famous as someone who likes to work with young players. He has made Subotic, Lewandowski, Kagawa."

Another young player who could join Grujic in Klopp's developmental plans is Lazar Markovic, with the Serbia international set to return to Liverpool after a season-long loan with Fenerbahce.
Klopp was reportedly keen on recalling the winger during the January transfer window, but the terms of his deal with the Turkish club made this impossible.
Grujic continued to explain how Markovic played a key role in convincing him to move to Liverpool, suggesting that not all is lost for the 21-year-old.
"I spoke with Lazar Markovic and he told me good things about the club," he said.
"He told me that Liverpool is a great club, that the pressure and expectations are enormous, and that the first two to three months are the most important.
'I will have to prove myself during that period and show my qualities.
"I will have to show what I am made of. I am very confident."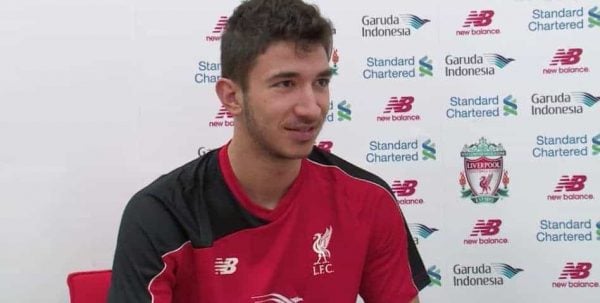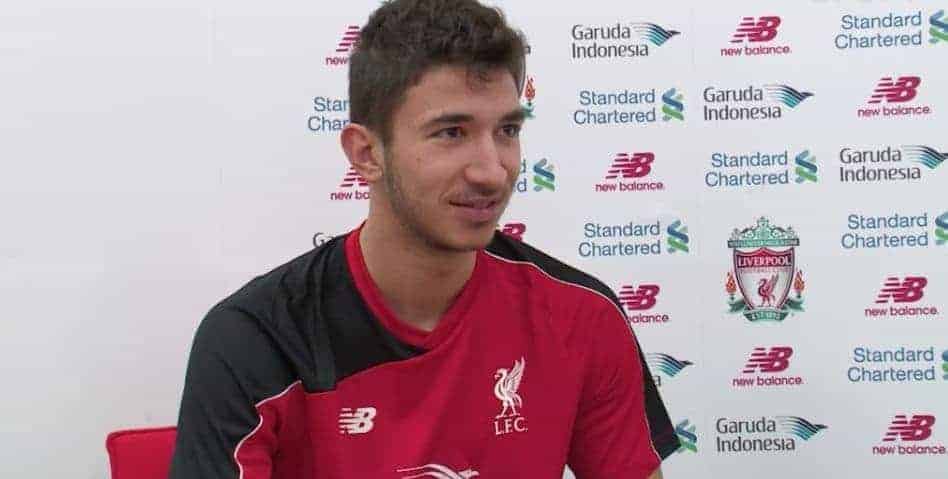 Grujic also told how his "heart almost stopped" on meeting the Liverpool squad at Melwood, with Dejan Lovren influential in helping him settle.
"Dejan Lovren really cheered me up and impressed me. He is good friends with Lazar," he continued.
"He welcomed me with the words: 'Is it finally over? We Balkan boys have to stick together!'."
Now aiming to finish off the season in style with Red Star, and bulk up ahead of a tough first season in the Premier League—"I want to be able to go into a duel with anyone"—Grujic will endear himself to supporters with his closing statement.
"I would choose Liverpool over Real Madrid and Barcelona. I love them!" he said.
"I love the Premier League because of the energy and the atmosphere."
The stage is set for Grujic to shine in the Premier League, and Klopp may be hoping that Markovic will be operating alongside him.