There's been much talk about Liverpool's new ticket pricing structure for next season, and photos below show what the view will be from the upper tier of the new Main Stand.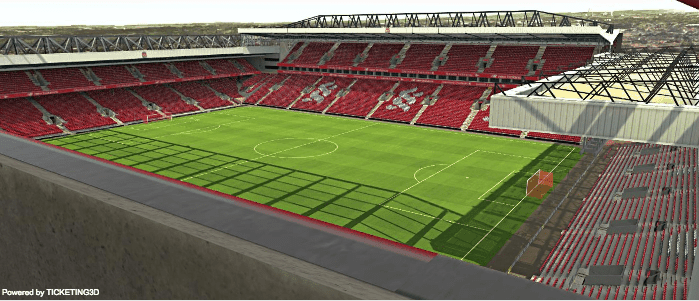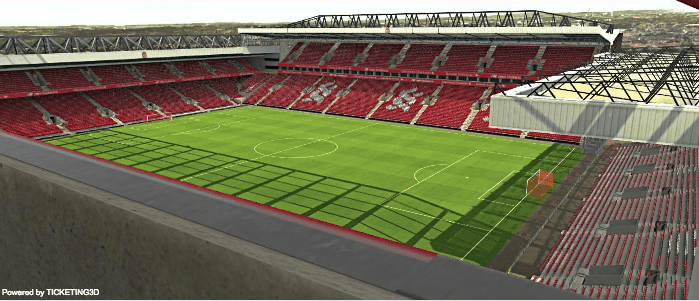 These photos from the side of each end of the stand show the view from seats that will cost £36 for a category A game.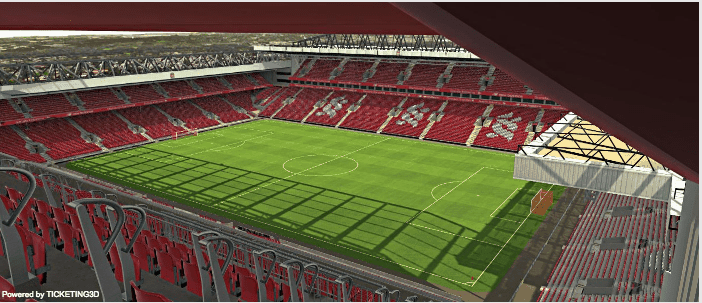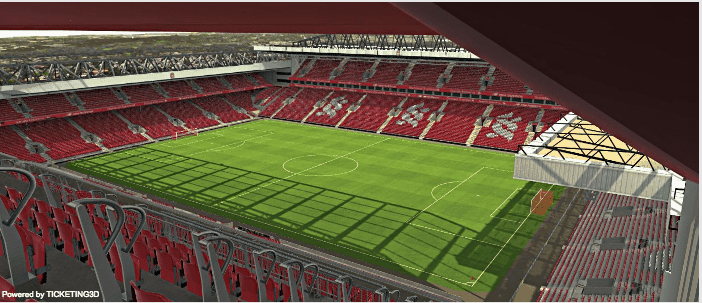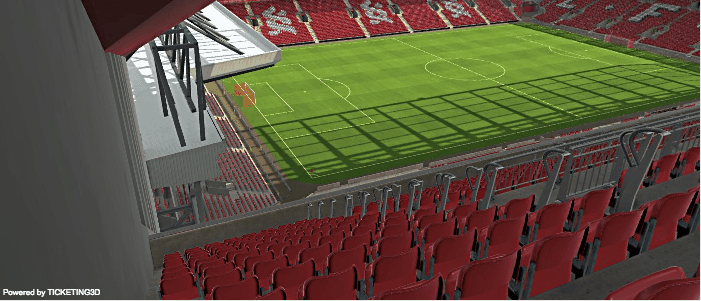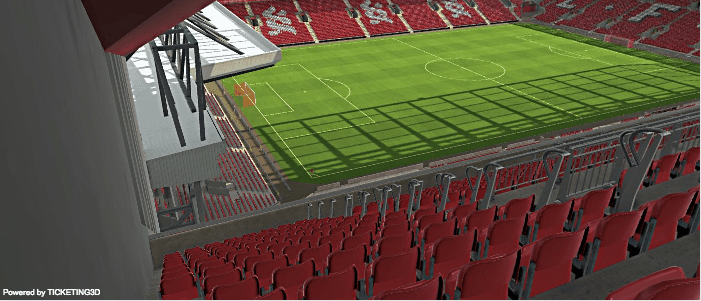 A more central view from the upper tier will cost £66 or £65 for a category A game.
Seats in the new Main Stand lower tier, for a category A game, range from £64 to £77.
Picture below shows the view of the new Main Stand, from the Kop.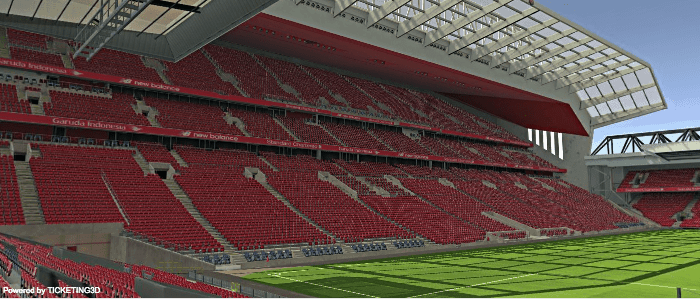 Meanwhile, the images below show the view from hospitality sections from the new stand.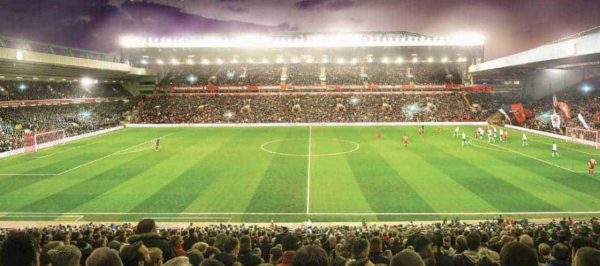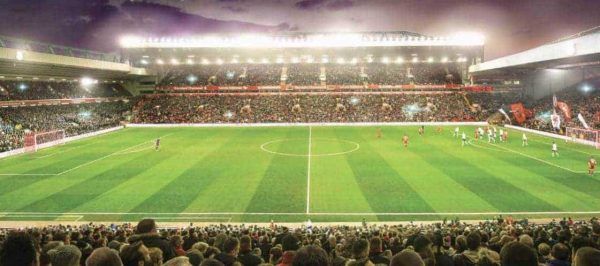 While supporters in the new stand will benefit from improved facilities, fans in some sections of the Anfield Road End and Centenary Stand are to be charged more next season for the same seat and view.
Tickets in the Centenary Stand rise from £59 to £66, while a £52 ticket in the Anfield Road rises to £65 – despite neither stand improving facilities. Same view, same seat – huge increase.
It's for these reasons that supporters group Spion Kop 1906 are proposing a walkout protest on 77 minutes against Sunderland on Saturday.
Liverpool led with the new £9 tickets for children, but these are for just three category C games per season and represent less than 0.5% of overall tickets.
With the added revenue from more than doubling the amount of hospitality seats, plus over £40 million extra from the new TV deal, the minuscule, in comparison, finance from these regular seat ticket price changes is a huge slap in the face for supporters who are being priced out of attending games.
SEE ALSO: Liverpool fans plan walkout protest over new Anfield ticket prices
The new Main Stand is due to be completed this summer, and will take Anfield's overall capacity to around 53,000 seats.
Images sourced via LFC seat migration test.