Following Liverpool's brutal dismantling of relegation favourites Aston Villa on Sunday afternoon, we round up the best media reaction from the 6-0 win.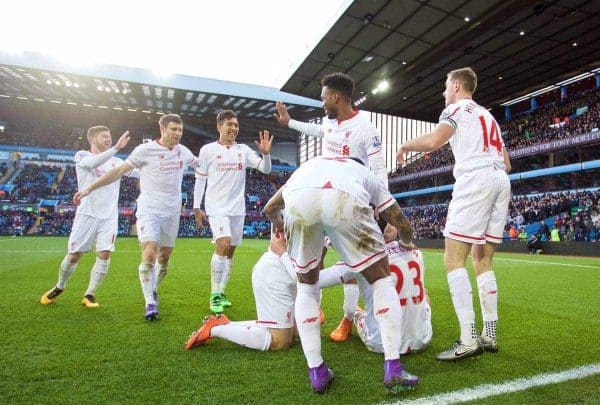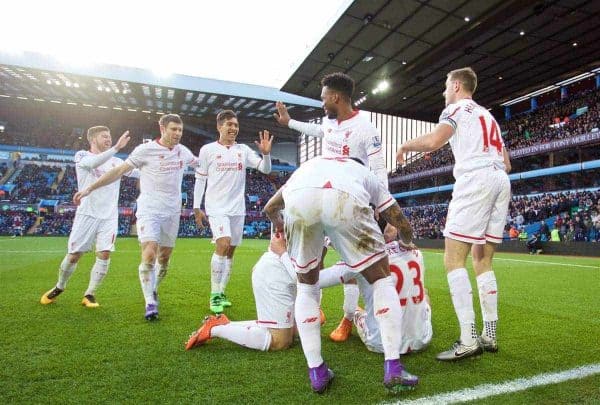 Jurgen Klopp's Reds turned in a stunning performance at Villa Park, hitting Remi Garde's Championship-destined outfit for six.
Six different scorers inflicted Villa's worst home defeat since 1935, with Daniel Sturridge, James Milner, Emre Can, Divock Origi, Nathaniel Clyne and a first goal for the club from Kolo Toure completing the rout.
The Reds displayed the blistering attack they now possess with such brutality, having key attackers Philippe Coutinho and Sturridge back, capping off an all-round dominant performance against an abysmal Villa.
It was a fantastic showing from Klopp's men, who must now build on the success in the all-important Europa League campaign starting on Thursday night.
Here is how the media saw the game.
As expected, Sturridge dominated reports following his goal on his first start since December, and in particular his unrivalled importance to the team.
The Telegraph's Chris Bascombe commented:
When Sturridge plays, everyone at Liverpool looks, feels and performs better. The England striker has the capacity to turn an ordinary team exceptional.

Sturridge's movement enabled midfielders such as Emre Can to enjoy his most complete game for the club, and overlapping full-back Nathaniel Clyne to make the most of the empty spaces as Villa briefly, forlornly, considered the merits of trying to stop the onslaught.
Dominic King of the Daily Mail echoed that sentiment:
There had been no real pace to the game in the opening exchanges, with both teams weighing each other as boxers do in the first round, but Liverpool quickly realised what they were facing and made the first blow tell when Philippe Coutinho skipped down the right and crossed for Sturridge.

In the middle of the penalty area, with Micah Richards and Joleon Lescott nowhere to be seen, Sturridge calmly guided his header into the corner of the Holte End net before sprinting away to do his trademark celebration. One chance, one goal. That, at his best, is Sturridge in a nutshell.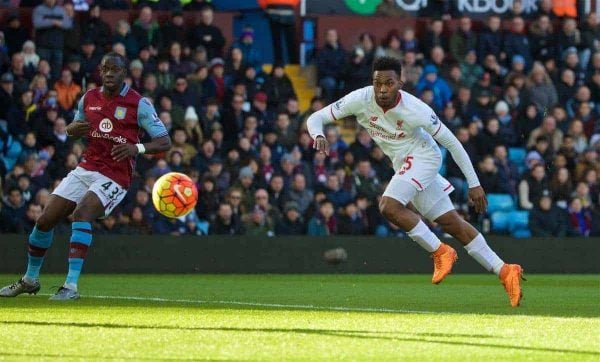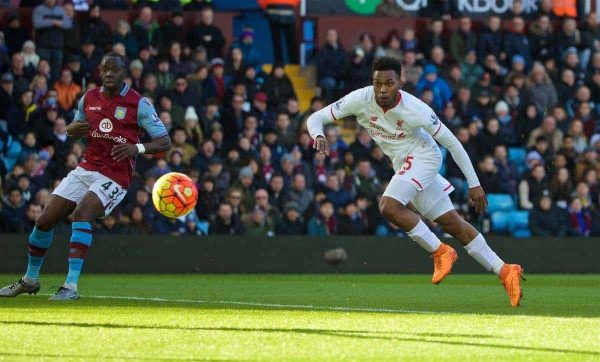 Paul Joyce for the Sunday Express wrote:
If anyone really wonders why they will persist with Sturridge despite the various ailments and strains, which made this only his eighth start in the last 61 league games, here was the counter argument.

A forward who does not require a cluster of opportunities to make his mark is paramount and Sturridge, all clever movement and predatory instincts, wasted little time conjuring the breakthrough.
The Liverpool Echo's Kristian Walsh said on this:
It is always dangerous to build on such brittle ground, but the Reds boss kept his word about only bringing him back when he was physically ready.

How ready he looks now. Alongside Coutinho and Firmino, the striker was sharp. There was a focal point to the attack. A presence that could drop deep and deal with the ball in behind, defenders' nudges and all.

[…]

He only scored one, and it was just 3-0 when he departed, but his presence changed so much about this team – albeit against a side as poor as Aston Villa.
It was also discussed in reports how different Liverpool's season could have been had Sturridge, Coutinho and Firmino been fit to play together throughout this season.
On this, King wrote:
How different might the league table look had Sturridge not missed so much football? He has been out so long it becomes easy to forget what quality he has but, in the 16th minute, the England international provided an emphatic reminder.
Bascombe added on the same subject:
The theory goes had this trio been fit for selection for most of the season – or for even half the number of games in which they've been missing – Liverpool would be pursuing a top-four position rather than striving for consistency in mid-table.

The evidence at Villa Park was compelling as Liverpool's number ten crossed for the England striker for the opening goal and Klopp's side was full of the imagination and dynamism so absent when their best players are not there. The only frustration for Liverpool is what might have been. There is a fine team somewhere at Anfield, but it's not on the pitch enough.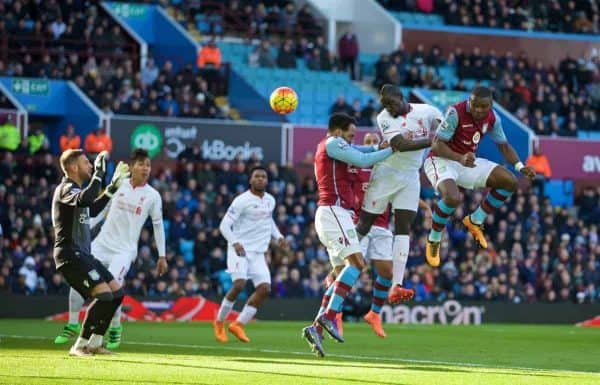 Joyce also commented on the trio:
This was the first time Sturridge, Coutinho and Roberto Firmino had started a league game since Klopp's arrival five months ago and his team selection, save the injured Dejan Lovren for Kolo Toure, may yet prove his preferred line-up for the Capital One Cup final against Manchester City in a fortnight.

What he must analyse is how much of the blitz of four goals soon after the break was down to scintillating play from the visitors and how much came from Villa's insistence on self-destructing.
It was also noted that this resounding win came against a woeful Villa side, but the Reds were praised for being ruthless in their punishment, something they have lacked this season.
The Liverpool Echo's James Pearce wrote:
Of course context is important. Not every opponent will be quite as accommodating as Remi Garde's woeful Villa, who are destined for the Championship.

The Midlands outfit are in a horrible mess but glaring defensive weaknesses still need to be punished and that's proved beyond the Reds far too often this term.

The Guardian's Andy Hunter wrote:
On the flip side, Liverpool equalled their biggest winning margin away from home in the top flight but Jürgen Klopp had too much respect for his opponents' suffering to revel in the rout. He could take greater satisfaction from Liverpool demonstrating that, with Daniel Sturridge and Philippe Coutinho available, they do have armoury to punish weak defending.
On this, King said:
Liverpool scored six to secure their biggest victory in any competition since April 2013 but did so without being particularly brilliant. Yes, they were ruthless when Villa began to submerge but this was not the best performance of the Jurgen Klopp reign by any means.
And Simon Hart in the Independent noted:
With six different Liverpool scorers, this was a proper St Valentine's Day massacre.

For all the excellence of the returning Philippe Coutinho and Daniel Sturridge, it is the spectacle of Villa falling apart that will linger in the memory.
ASTON VILLA 0-6 LIVERPOOL