Simon Mignolet's performance in Liverpool's League Cup final defeat to Man City showed a balance of mediocrity and brilliance that echoes through the Reds' squad.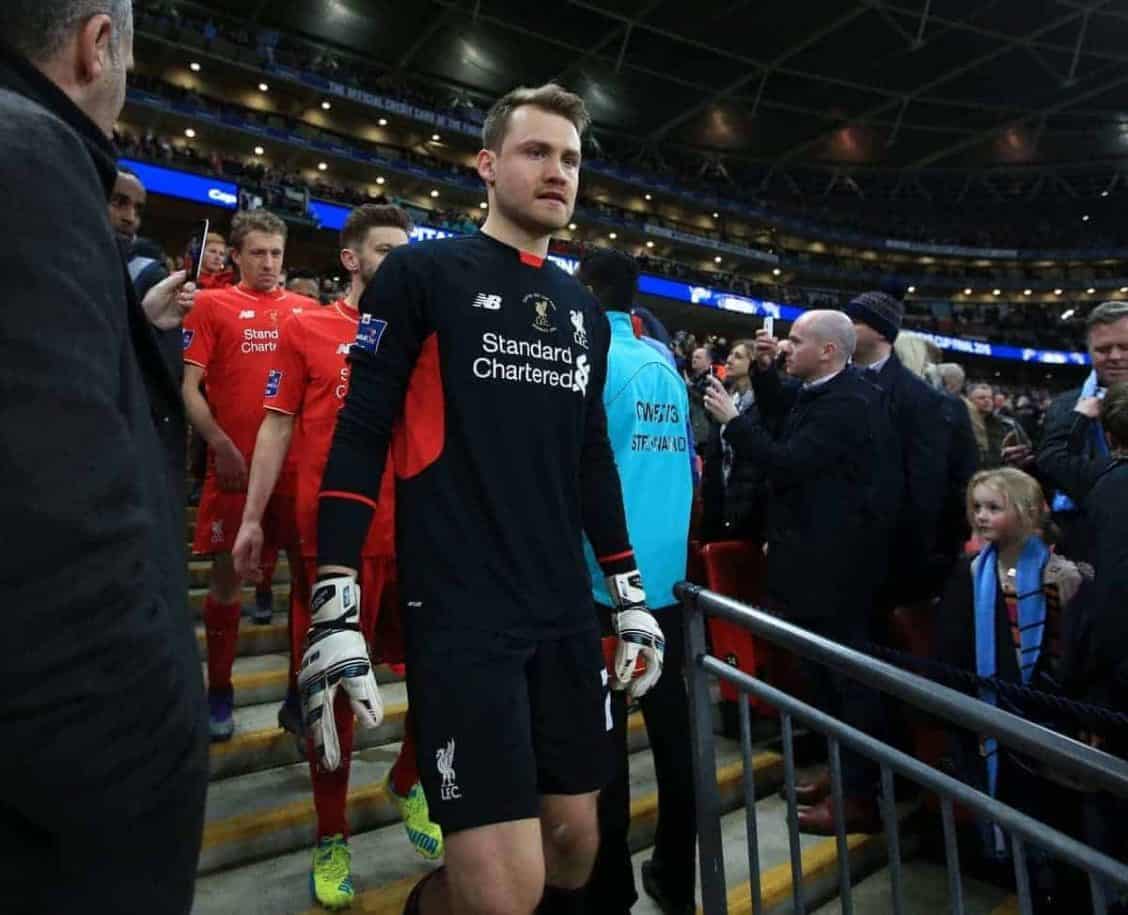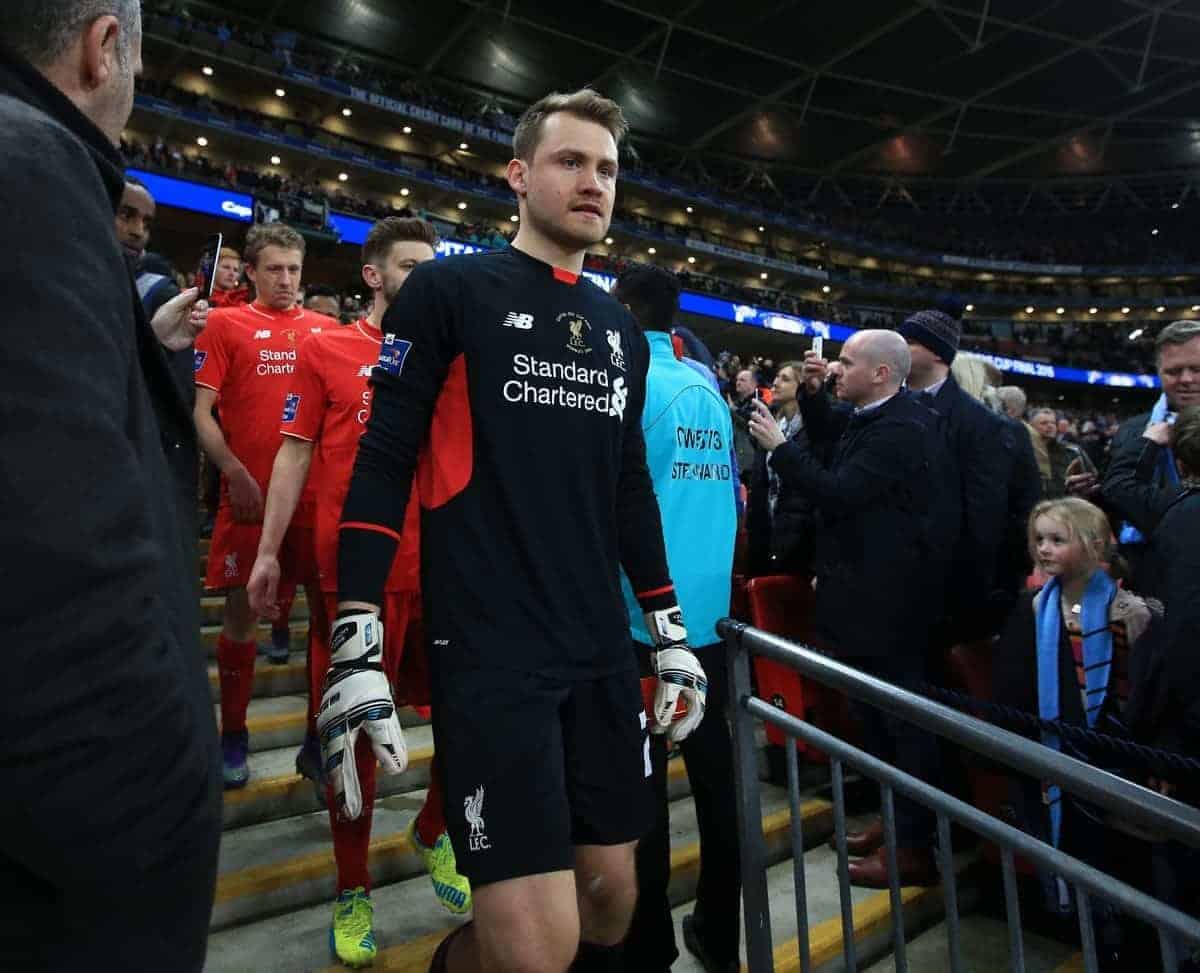 Losing to City in the final of the League Cup did not see Jurgen Klopp's Liverpool stray from the script; the Premier League title contenders were primed for victory, with the Reds the underdogs.
But the way in which Liverpool battled throughout, taking Manuel Pellegrini's to the wire, and a penalty shootout, is a testament to their improvement under the German.
Liverpool showed a fight and determination throughout Sunday's clash at Wembley Stadium, hinting at a positive future.
But, unfortunately, this was undermined by habitual shortcomings, and this was no more so encapsulated than in the stuttering, hit-and-miss performance of Mignolet.
Once again, the Belgian served as the prime example of Liverpool's flaws at this stage.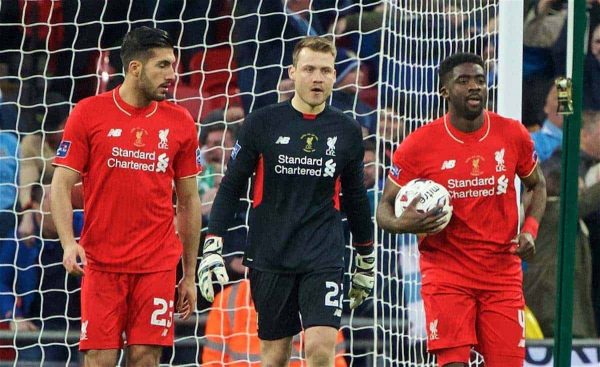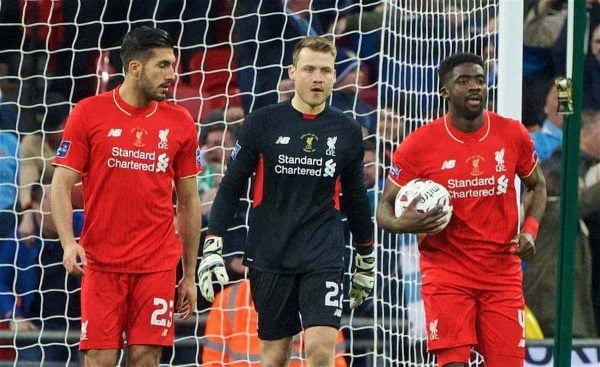 Mignolet's place in Klopp's starting lineup at Wembley was a given, with the Liverpool manager seemingly having little faith in either Adam Bogdan or Danny Ward at this stage.
Klopp's inclusion of Bogdan on the substitutes' bench may have been little more than a courtesy, an acknowledgment of the Hungarian's contribution earlier on in the competition, but that he could be so blase about his backup speaks volumes about his first choice.
Mignolet is Liverpool's de facto No. 1, and has remained so despite countless errors and slipshod performances, and amid calls from supporters to give Ward a chance to prove his worth.
Miserably, this continued against City, with Mignolet's weak attempt to stop a Fernandinho effort early into the second half a familiar sight.
Deceiving Alberto Moreno on the overlap, the Brazilian midfielder latched onto a Sergio Aguero pass and fired a low shot towards goal from an angle.
It wasn't quite Maicon at 2010 World Cup, but it was an optimistic effort nonetheless, and one Mignolet should have saved comfortably.
Instead, the 27-year-old shimmied his body and dived over the ball, handing City the lead.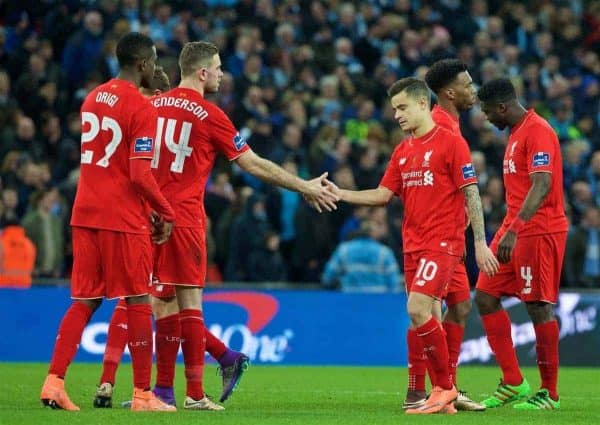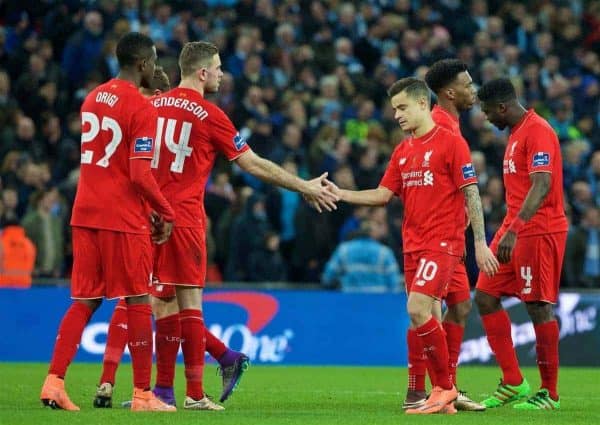 In a frustrating moment, Mignolet has prompted Liverpool's downfall once again, as poor performances broke out throughout Klopp's selection.
Moreno was similarly at fault for Fernandinho's opener, while City's tight grip on the midfield was owing to a lack of balance between Klopp's two-man unit of Jordan Henderson and Emre Can.
Meanwhile, for all of his industry, James Milner frustrated in the final third, and after showing positive signs in midweek against Augsburg, Roberto Firmino and Daniel Sturridge failed to form a bond in attack.
These are far from poor players, and Moreno, Henderson, Can, Milner, Firmino and Sturridge have all contributed significantly to some of Liverpool's best performances under Klopp.
But against City, they highlighted a fragile mentality, erring from the brilliant to the lacklustre—something that has dogged Klopp's reign to date, hampering the Reds' consistency.
In Mignolet's case, this shift can occur over the course of one game.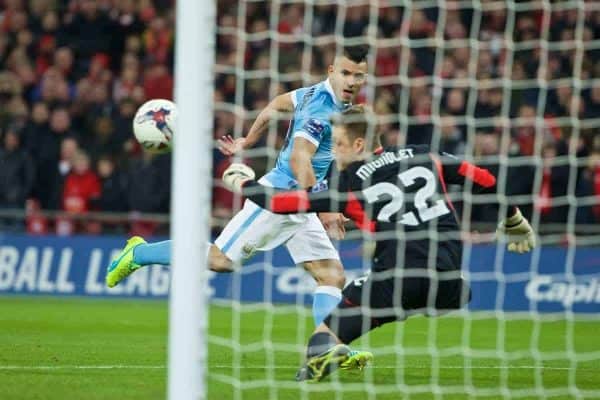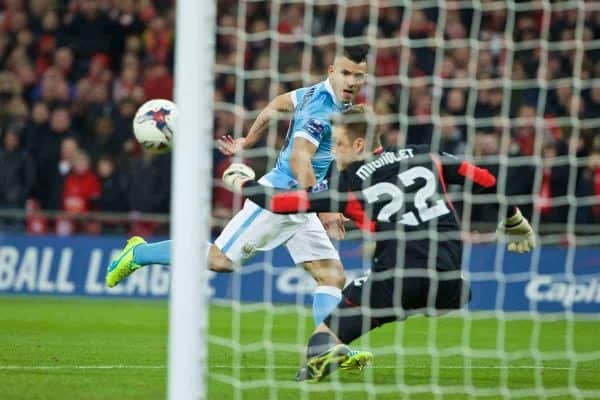 While the ex-Sunderland stopper's performance was littered with mistakes, Mignolet did work to redeem himself over the 120 minutes.
The emphatic Aguero, enjoying the freedom of the final third when working in behind Klopp's centre-backs, Lucas Leiva and Kolo Toure, set about testing Mignolet throughout, with potshots and powerful drives.
But determined to keep his side in the contest, Mignolet continued to thwart the Argentine.
His reflex move to push Aguero's deft touch away from danger in the second half was particularly stirring, and when forced into split-second decisions he excelled.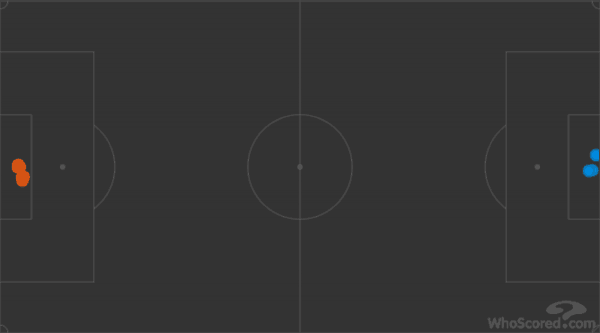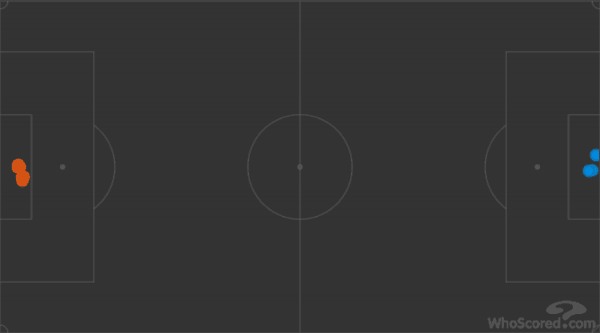 Mignolet (red) made six saves to City counterpart Willy Caballero's (blue) three, all in the six-yard box, directly ahead of his goal.
It can certainly be argued that Mignolet kept Liverpool in the game at Wembley—though the profligacy of Raheem Sterling and the poor judgment of Michael Oliver were key factors—and it is this raw ability that Klopp has been clinging to as he continues to back his No. 1.
Similarly, throughout his squad on Sunday the German will have enjoyed flashes of quality, notably from Philippe Coutinho, Lucas Leiva and Nathaniel Clyne.
But that this was undermined by a clutch of poor performances is characteristic of his reign to date.
To suggest that replacing Mignolet would solve Liverpool's problems would be shortsighted, but the Belgian certainly serves as a symbol of their ineptitude, and his insecurity resounds throughout the squad.
Klopp has proved himself a ruthless executioner with the exile of Bogdan prior to his appearance on the bench on Sunday, overlooking fleeting moments of quality, so why does the buck stop with Mignolet?
Not many Reds would be against giving Ward a chance in the league over these final few weeks of the season.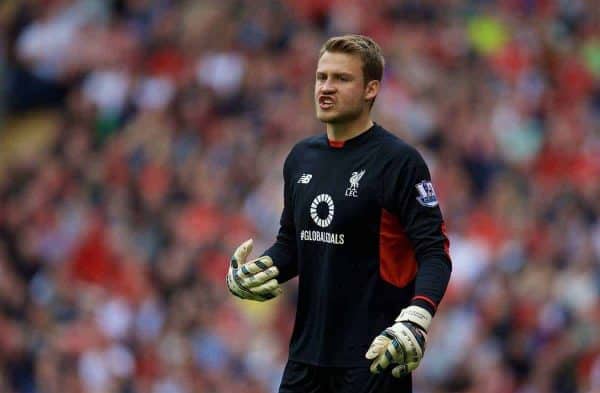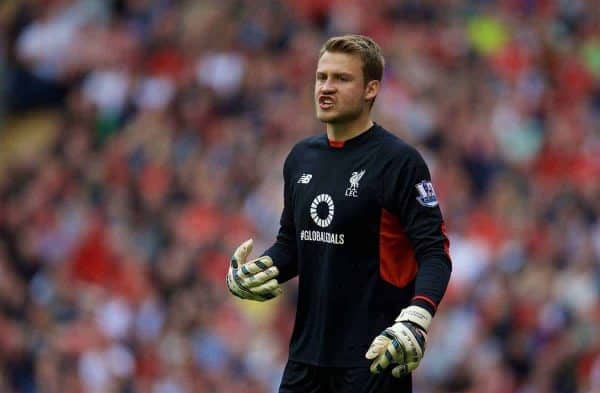 Speaking as part of Sky Sports' post-match coverage, Jamie Carragher highlighted Mignolet's performance, along with that of Moreno, as a key warning sign for Klopp as he builds for success in the future:
"The goalkeeper has made some outstanding saves today, but just because you make some outstanding saves doesn't mean you should be allowed to concede a goal like that.

"And that is not just today. Going forward for Liverpool, those are two areas Jurgen Klopp has to change in the summer.

"The goalkeeper may have signed a five-year deal, and he has made some good saves today, but things have to change."
Magnified by the occasion on Sunday, this should have proved to Klopp that Mignolet is far from No. 1 material at Liverpool, as, though his saves kept Liverpool in the contest, his error proved costly.
As Carragher suggests, this is no one-off, and without the foundation of a strong goalkeeper, these Jekyll and Hyde performances will continue for Klopp's Liverpool.