Reaction to Saturday's Anfield protest as part of Match of the Day's coverage Alan Shearer admonished FSG for their pricing increase.
On the 77th minute of Liverpool's 2-2 draw with Sunderland on Saturday afternoon, thousands of supporters left Anfield in protest of the club's planned increase in ticket prices from 2016/17.
Single tickets in the redeveloped Main Stand are set to cost up to £77, and with supporters chanting "enough is enough" throughout this Premier League clash, they made their feelings clear to owners John W. Henry and Tom Werner.
Shearer, speaking on Match of the Day on Saturday night, criticised the club for their greed, arguing that supporters "should be rewarded for their loyalty."
"Let's get this straight. Liverpool didn't lose points because fans left the stadium on 77 minutes," he said, responding the claims that the hostile atmosphere in Anfield contributed to the Reds' capitulation, losing a two-goal lead in the closing 10 minutes.
"Liverpool lost the points because they're very poor defensively.
"Having said all that, the club says some tickets are cheaper next season, but I do not think any fan in the country—at all—should be asked to pay more for tickets next season.
"With the TV deal that starts next season, it must [not] be that much of income for clubs.
"If anything, fans should be rewarded for their loyalty.
"They should get them in for £10 or £20, and fill the stadium up—why not?"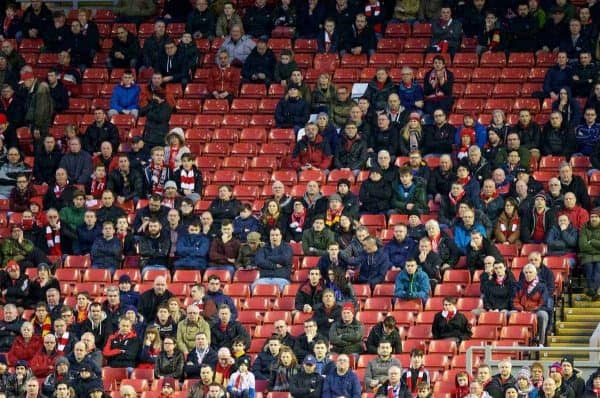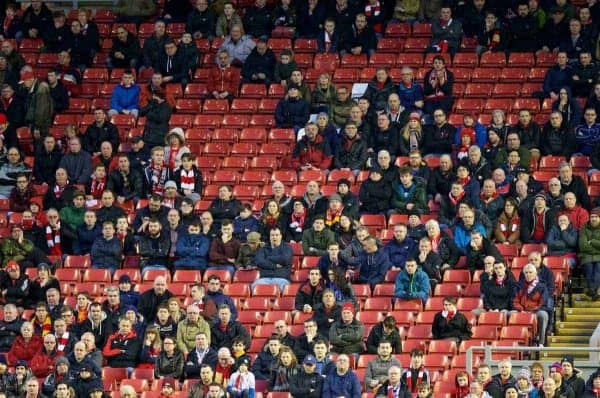 This show of solidarity from the widespread media may take FSG by surprise, with Liverpool CEO Ian Ayre even arguing on Friday that this was a positive move.
"If someone who sits in a certain position where there is a £77 ticket next season but can't afford it we have another option for them," he claimed.
"No-one is being priced out of the stadium. There is a seat for everyone at the right price.
"That is the thing to look at before you take that type of action and walk out.
"It can only be damaging to Liverpool if we have got it wrong and someone can define right and wrong in different ways."
That Ayre had the gall to make these claims is remarkable, and shows the distance between club and supporters in terms of ideals.
The Anfield hierarchy's definition of "right" is seemingly sapping resources out of their fanbase, but as Saturday's protest proved, this will be countered with a sizeable backclash.