Set to lead his Liverpool side out against former club Borussia Dortmund in the Europa League quarter-finals, Jurgen Klopp is looking forward to the reunion.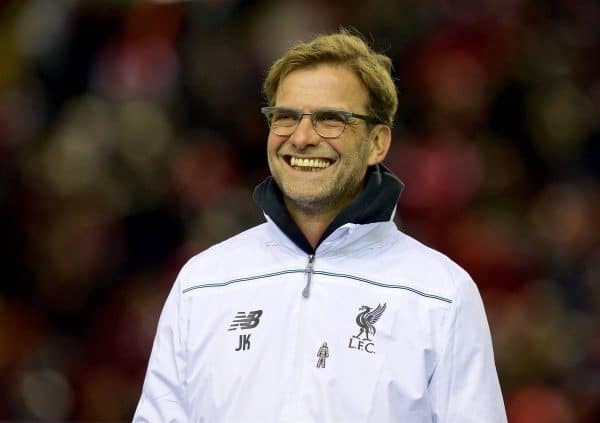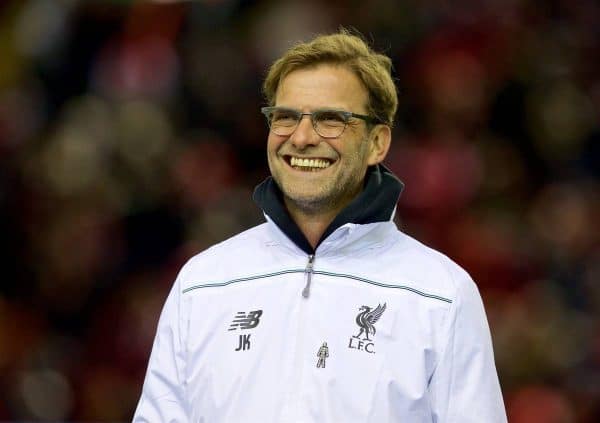 Klopp spent seven successful years at Dortmund, including winning back-to-back Bundesliga titles and reaching the Champions League final in 2013, but left the club last summer, in search of a new challenge.
This proved to be Liverpool, with the German taking over at the beginning of October, steadying the ship and steering the Reds towards Europa League success.
If Klopp is fulfil his ambitions of European glory this season, victory over his former side is required, and speaking after Friday's draw, Klopp described the tie as "a story only football can write."
"I am really happy with the draw," he said.
"Yesterday I said why should I wish [to get] the strongest team in the tournament, but obviously if you want to win the Europa League, and when you are in the quarter-final, then you have to beat the strongest teams.
"It is better to play against them in two games than in only one game.
"I am really happy to introduce my new team to Dortmund. I am really happy to show the boys this wonderful stadium and a great city.
"It's a story only football can write. We're all happy."

Klopp will no doubt have been drawn to Merseyside by the passion of the Liverpool supporters, which bears stark resemblance to that of Dortmund.
Both sides share an anthem in You'll Never Walk Alone, while Dortmund's Yellow Wall can be more than a match for Anfield's Kop, and Klopp is anticipating a great atmosphere for both legs.
"100 percent. 100 percent," he said, when asked whether this would be a particularly special fixture.
"Two of the biggest clubs in the world meet each other in the Europa League, so everybody who thought a few months ago maybe it's not that interesting of a tournament, hopefully they've switched their minds in the last few weeks.
"The games against Manchester United were two great, great games and now against Dortmund.
"Going to Dortmund and playing in Dortmund is one of the best things you can do in football.
"And then, they are all 100 percent looking forward to coming to Anfield.
"It's football at its best and how it should be.
"Everybody is looking forward to it. Then, two really intensive games and it's good."
While his return to the Westfalenstadion will be emotionally charged, Klopp is keeping the focus on his new side, and their hopes of triumph in the Europa League.
Only after the final whistle will Klopp indulge his nostalgia, and this should please supporters—as the 48-year-old is very much a Red now.