Jurgen Klopp was asked about Belgian forwards Divock Origi and Christian Benteke, with Origi now ahead of Benteke in the striker pecking order at Anfield.
Klopp was asked about the duo by a Belgian reporter following the pre-match press conference ahead of Sunday's trip to Crystal Palace.
The Reds' boss was full of praise for 20-year-old Origi in particular.
"The good thing about a young player like Divock is (that) he can improve in every part of his game," he said.
"When I came here, he tried to come into the team, perhaps too much dribbling, I saw this a lot of times, especially with young players."
"So I talked to him, gave him some rest, I told him 'you don't have to change the world in one day'.
Origi made his first start back after injury against Man City in the week, after impressing as sub against Aston Villa and at Wembley. Before that he'd also impressed.
"Before this last injury he made really big steps," praised Klopp.
"During that injury he used the time to build more muscle, (which is) really important, especially as a striker in England.
"In this moment he's really cool. Very hard working for the team, smart enough to go behind the line to use the speed."
Klopp was also asked about Benteke – who hasn't started a league game since January 2nd, and hasn't scored since 30th December.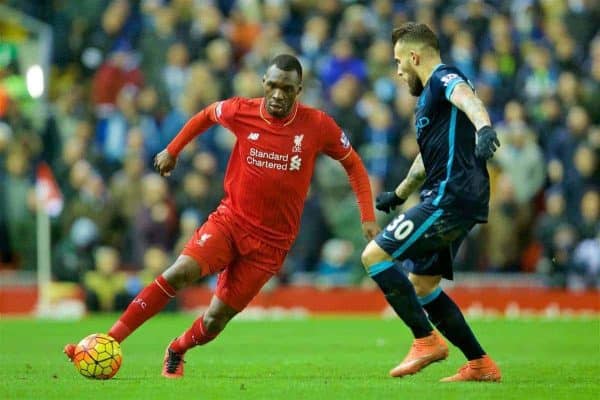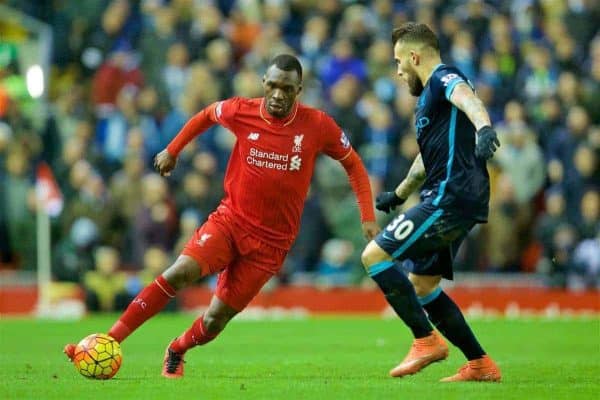 "If you saw him in the last game (vs. Man City) he was completely different to the games he had before.
"The problem is, in a club like Liverpool, with the strikers we have, we have not too much time to show what you are able to – you need to use the time you've got (to impress).
"Christian was not in the best moment, Sturridge came back, Divock came back, now they are a little bit ahead (of him).
"Christian coming in the last game was really good, he played good plus he showed in training before."
Despite Klopp's words, Benteke's days at Anfield look numbered, currently fourth choice striker behind Sturridge, Origi and Firmino, it's probable that Danny Ings would also be ahead of him next season.