As Jurgen Klopp prepares his side to take on Manchester City in the Premier League on Wednesday night, he may be without a number of key players.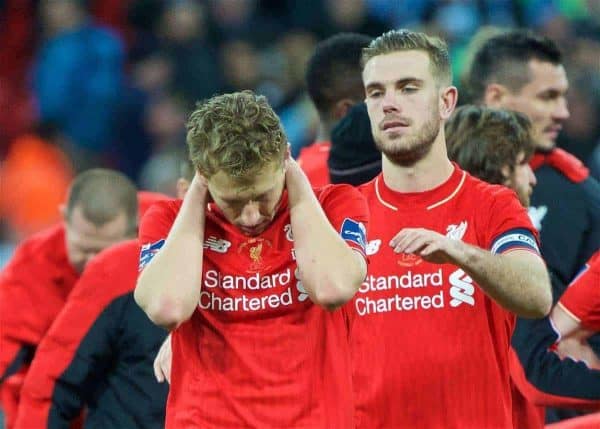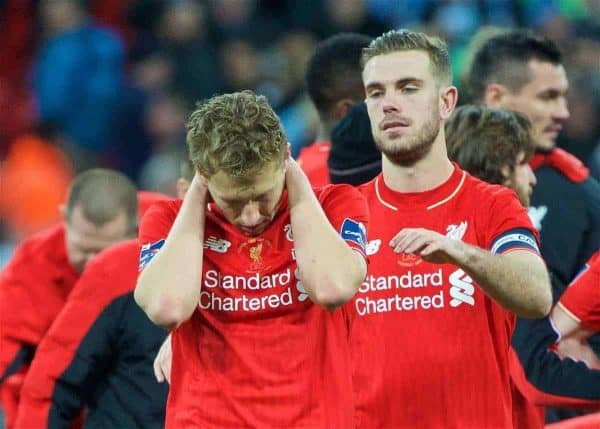 Liverpool matched City over 120 minutes in Sunday's League Cup final, but were punished in a penalty shootout, losing 3-1 after a heroic display from Willy Caballero.
But with just two days to recover ahead of another clash with Manuel Pellegrini's side, Klopp's squad has been depleted.
Speaking to reporters on Tuesday afternoon, Klopp revealed that Lucas Leiva, Mamadou Sakho and Daniel Sturridge could all miss out, having taking injuries at Wembley Stadium on Sunday.
Sakho was withdrawn midway through the first half with a head injury, while Lucas and Sturridge both suffered problems in the latter stages.
"We have to wait for a few things," he said, with his preview taking place four hours before Liverpool's first training session on Tuesday evening.
"It doesn't look too good for Lucas, he won't be available.
"We had problems with the muscle, when he shot the penalty.
"He's got some more problems, so he's not available, We have to wait, but I don't think so.
"With Mama I don't know exactly, we had to make a decision in the moment.
"I think it was the right decision but we have to wait until a final judgment. [There is] nothing new in this moment.
"Daniel with the cramps. We don't want to risk [him for] tomorrow. But if he's available, he's available.
"You will see the lineup tomorrow!"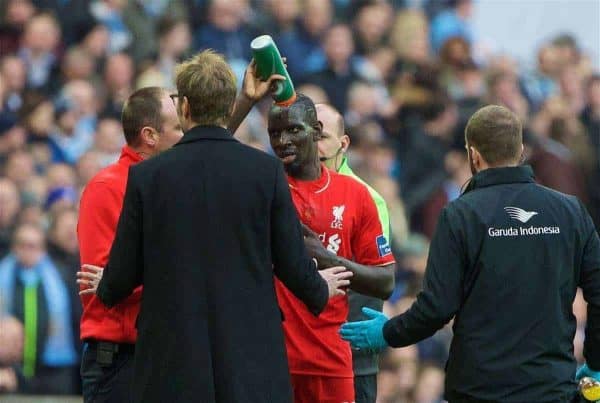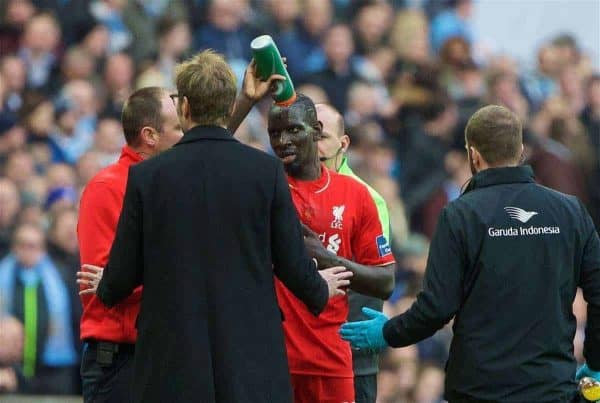 Looking to lift his side after a major disappointment on Sunday afternoon, Klopp told reporters that he would field the strongest lineup possible at Anfield.
But with Lucas, Sakho and Sturridge all potentially unavailable, his options are limited.
Klopp will be buoyed by the returns of Dejan Lovren, Martin Skrtel, Joe Allen and Adam Lallana, however, with the quartet likely to come into contention on Wednesday.
Lovren could take Sakho's place in the starting lineup, while Allen is well placed to bolster Klopp's midfield ranks should Lucas fail to recover.
The German is still without Kevin Stewart, Jordan Rossiter, Danny Ings and Joe Gomez, but believes that his side showed enough against City at Wembley to suggest they can secure victory in the Premier League.
"It has to be a disappointment, but it's not because we played really bad," he explained.
"We showed that we can be really strong. We have to show this again tomorrow.
"We have to show that after the loss we are more greedy than before."
Klopp will learn more about his squad as he takes training on Tuesday evening.
But it could be that, as he prepares for another clash with City, he is without three of his most important players from Sunday's final.