Widely reported Liverpool target Mario Gotze was on target for Germany on Tuesday night, earning the praise of Reds manager Jurgen Klopp.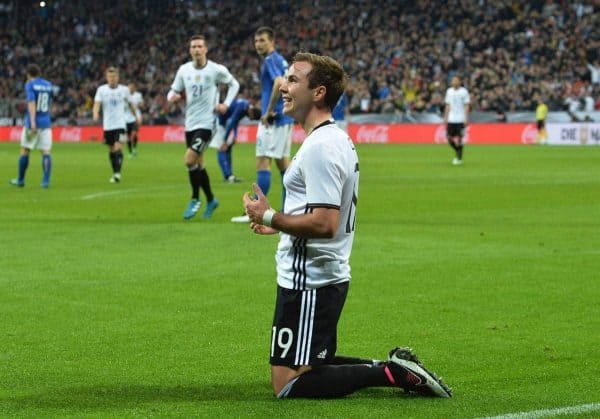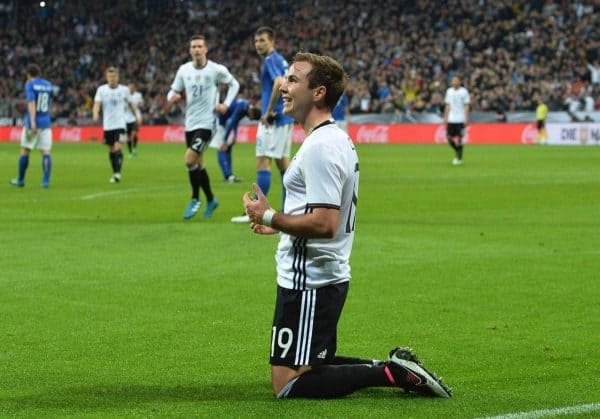 Gotze scored as Germany waltzed to a 4-1 win at home to Italy at the Allianz Arena, fuelling anticipation among Liverpool supporters.
The 23-year-old is rumoured to welcome a £20 million move to Anfield this summer, reuniting with his former Borussia Dortmund manager, Klopp, who oversaw his development into a top European talent.
Speaking after Germany's win in Munich, Klopp described Gotze as "extraordinary," but avoided comment on a possible summer move for the midfielder.
"I was pleased to hear that Mario put in a great performance for Germany on Tuesday," he said.
"He is a player with extraordinary quality. He is trying to get fully fit again after a four-month spell on the sidelines due to injury.
"But that's all I can say about Gotze.
"I am happy to talk about [confirmed summer signing Joel] Matip or about other things, but not about whether Gotze is a target for Liverpool."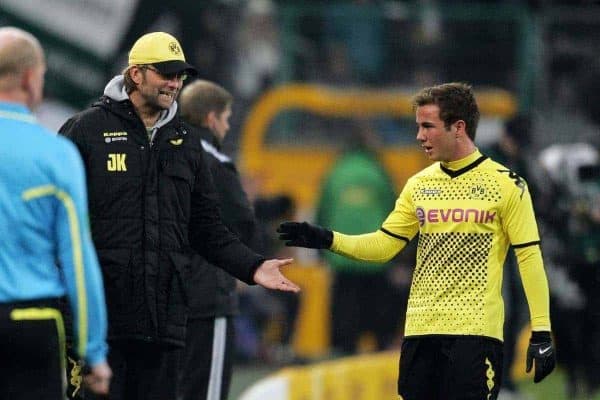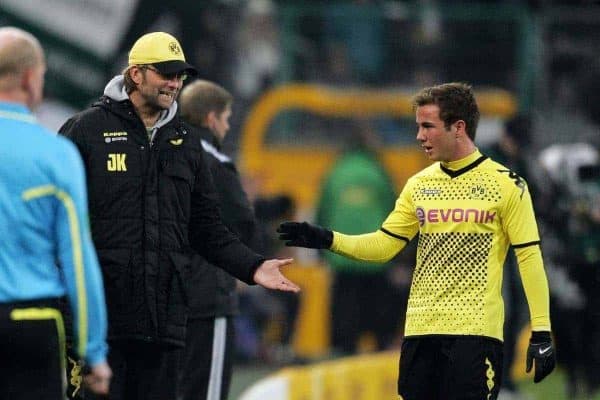 Klopp's non-committal approach will do little to diffuse speculation surrounding Gotze's future, as the Germany international enters the final 12 months of his Bayern Munich contract this summer.
While Liverpool are believed to be looking to secure a deal worth between £15 million and £20 million for Gotze, Bayern want closer to £30 million, suggesting a compromise is required.
As Klopp attests, Gotze is an extraordinary talent, and a genuine marquee target for Liverpool this summer.
Able to operate in a number of positions in the forward line, Gotze could be earmarked for a regular role on the Reds' right flank, alongside Philippe Coutinho and Roberto Firmino.
Gotze has scored four goals and registered two assists in 12 appearances so far in an injury-hit 2015/16.
Working his way back to full fitness, the ex-Dortmund star is beginning to show signs of the world-class potential that earned him a £30 million move to Bayern in 2013.
Klopp would no doubt welcome him to Merseyside with open arms—but the 48-year-old is unlikely to concede that just yet.