Sitting just six points from fourth place and in the last-16 of the Europa League, the Reds have two possible routes into next season's Champions League – but which offers the most likely way in is up for debate.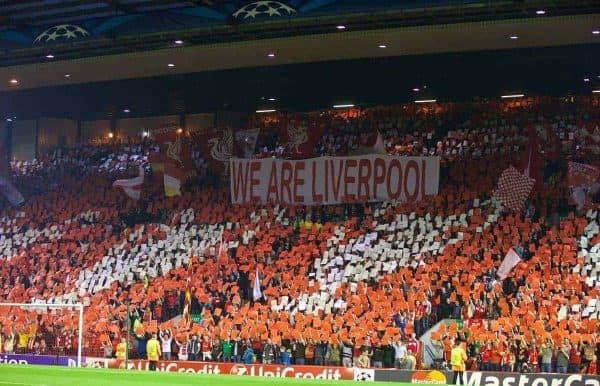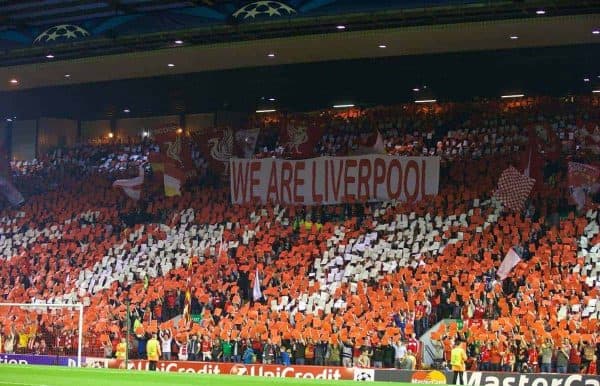 Prior to the first leg tie in Augsburg, Jurgen Klopp declared the Europa League as Liverpool's clearest route into the Champions League.
The Reds sat nine points off fourth spot in the Premier League at that time, looking a team who lacked the ingredients to force their way back into the race – meaning full focus centred on the European campaign.
But having thrashed Aston Villa and breezed past Man City – scoring nine goals without reply in the process – while also reaching the Europa League's last-16, Liverpool sit in the thick of the fight on both platforms.
Which represents Liverpool's best chance of returning to the big stage?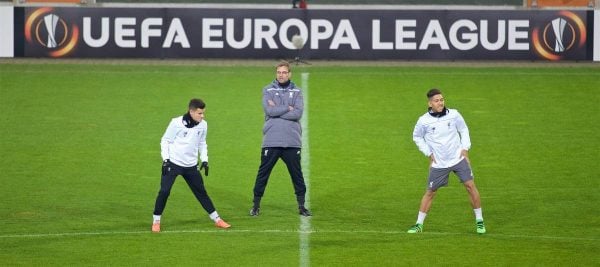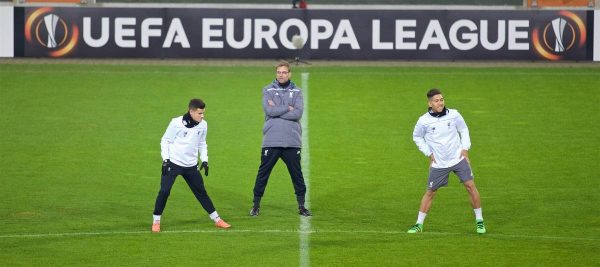 Since Klopp's comments, the Reds have edged closer to challenging for the trophy needed to return to Europe's elite competition, making hardwork but eventually overcoming Augsburg.
The Europa campaign has been largely underwhelming with just three wins from eight games in the tournament, but that the Reds have progressed this far having played relatively poorly is promising.
It shows the benefit the competition provides to imperfect teams, of which Klopp's side certainly are at this moment, with the chance to grind out results and make up for poor ones.
The scope to make amends for a flat performance in a second game – like with Augsburg – makes Europe suited to Klopp's inconsistent outfit realising their Champions League dream.
Though better performances will be needed like recent domestic displays – the safety net of a second leg up until the final showdown where anything can happen, gives Klopp's spirited but flawed group a solid chance.
Positively, the fact Liverpool have progressed despite obvious struggles demonstrates the developing know-how with the squad to advance through the battles of cup football – as reaching the FA Cup's semi-finals last season and League Cup final this year also shows.

If the Reds can translate the flashes of brilliance shown domestically to Europe – they will need to against United – the building belief and momentum could be a game-changer for the latter rounds, alongside the battling spirit Klopp has instilled.
Some extremely talented teams remain, as Klopp acknowledged, branding the competition "a little Champions League".
Borussia Dortmund, Tottenham, Bayer Leverkusen, and record winners, Sevilla, are some of quality opponents that stand in the way of Europa glory and a back-door entrance, and all are more complete sides, and favourites, ahead of Liverpool.
With frustrating inconsistency and teams stronger than the Reds currently, it's hard to see Klopp's men having enough to overcome any of those if required to win the honours.
But in one-off encounters Liverpool can certainly cause problems, and with the ability to produce the spectacular, Europa triumph is far from unrealistic.
The Race for Fourth Place

Nine goals scored, two clean sheets kept and fuelled with extra motivation following Wembley heartbreak – Liverpool have fought their way off the ropes and back into the scrap.
Only six points separates the Reds from fourth placed, City, who face United, a revived Chelsea side and Arsenal in their remaining games. The Reds also have a game in hand over United.
Liverpool face some tough fixtures, but Everton, Chelsea and Tottenham all come to Anfield – where Klopp will look towards the power of the Kop to provide the advantage during the sprint finish.
The final 11 games will require a sustained, positive run with ground to make up, and back-to-back wins offer a fine start to the chase. The team will need to show consistency for the first time in a year.
Aside from the derby and Chelsea games that remain to be rescheduled, Liverpool's looming fixture list looks favourable; Crystal Palace, Southampton, Stoke, Bournemouth and Newcastle are five of the currently confirmed next six games, along with Spurs' visit.
All are winnable, offering the Reds a huge chance assemble a healthy points total, hopefully aided by their improved goal-scoring touch, and if successive wins can be built on across those games, with only Swansea, Watford and West Brom to come thereafter, it can be achieved.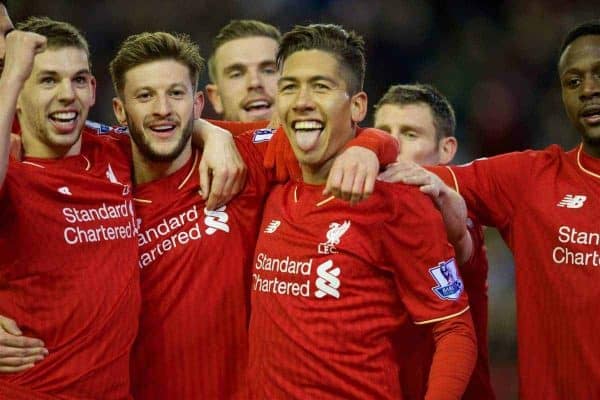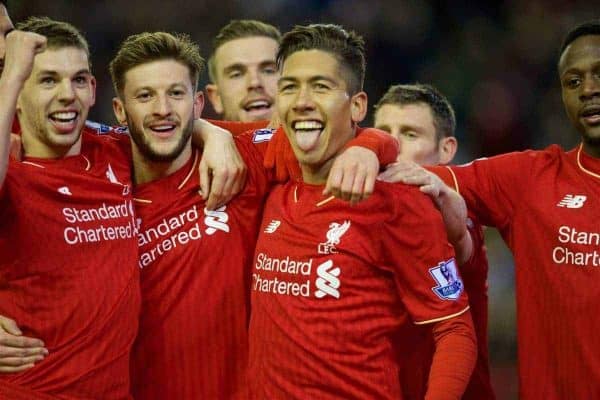 Almost all teams – bar Leicester and Spurs – have struggled to perform consistently; points by top four chasing rivals will be dropped, likely meaning a lower amount will be required to finish fourth.
But Liverpool's own inability to inspire regularly – something they have struggled with all season – could prove their undoing.
"We have no points to waste in our time. Everything can happen", Klopp said post-City revenge win, admitting his side have no margin for error in their pursuit.
There can be no slip ups, which is a tough ask for the current group who do not inspire confidence that there won't be, but if consistency can be discovered at just the right time, fourth is certainly achievable.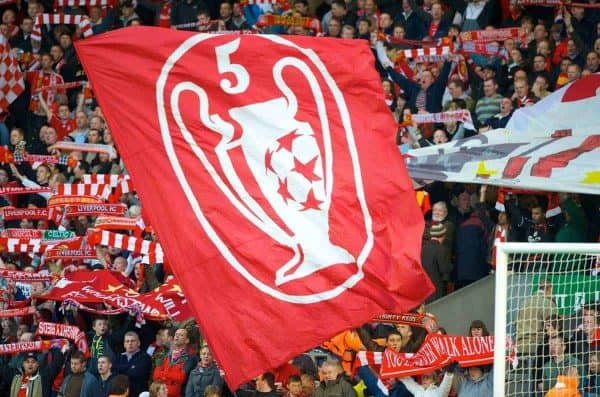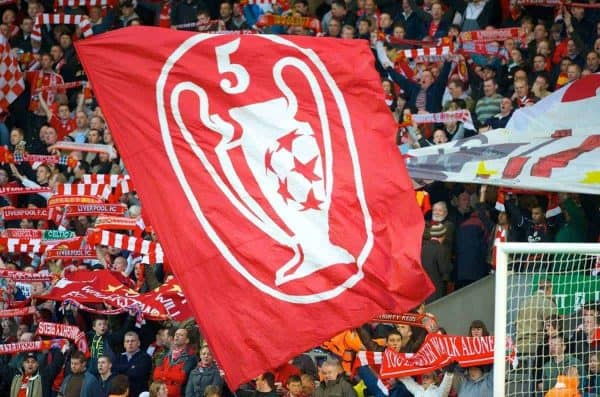 It's astonishing that Liverpool have even a remote chance of achieving what they set out to do following a season of overwhelming frustration.
But that alone should provide belief that producing their infrequent best more regularly between now and May can turn a disappointing campaign into a hugely successful one.
How it comes will matter little, but despite the welcome league upturn, the Europa League still offers Liverpool's strongest chance of returning to Europe's top table.
The Reds have struggled to show their best consistently enough to inspire confidence that fourth place can be obtained from this disadvantaged position, but translating the sporadic brilliance into one-off games in Europe could lead to glory.
While within Liverpool's sights, the Reds have to fully explore both avenues in their desperate pursuit for Champions League football.
Should it arrive at Anfield next season, it will most likely be via a stunning Europa League triumph.