While Luis Suarez's move to Barcelona in 2014 was widely reported to be worth £75 million, a recent report reveals it was closer to £65 million.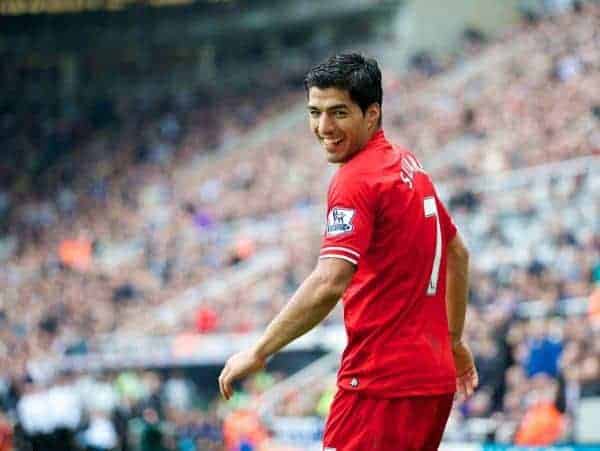 Suarez's move away from Merseyside, and the club's failure to reinvest the money brought in from his departure wisely, has largely contributed to a downturn in fortunes since his last season at Liverpool in 2013/14.
The Uruguayan's switch to Barcelona came immediately after the World Cup in 2014, shrouded in the controversy of a biting incident involving Giorgio Chiellini.
But while it was reported at the time that the Catalan giants had met a £75 million release clause in Suarez's contract, it was since been claimed that the fee paid is set to be £10 million lower.
As relayed by Twitter user Sporting Intelligence and the Mirror, Barcelona are set to pay the fifth and final instalment of their agreement with Liverpool at the end of July.

They are said to have paid Liverpool four amounts of £13 million so far, with a further £12.98 million to follow this summer.
This means that Barcelona will have paid the Reds only £64.98 million to secure Suarez' services.
Paying via instalments is a standard procedure in modern transfer agreements, given the high value of many deals, and this revelation is in line with Barcelona vice president Jordi Meste's claims in 2014.
"Luis Suarez had a release clause at Liverpool of £75 million. After negotiations, we in the end paid £65 million," he explained, no doubt astonished that a relatively low fee could be agreed.
While it has since been suggested that VAT would have brought this fee up to the reported £75 million, Sporting Intelligence has since claimed this would not be the case, given Suarez was sold to a club outside of England.
Furthermore, it is believed there were no performance-related clauses in the deal, with Liverpool agreement a simple payment.
Though whether these claims are accurate remains to be seen, this could be something of a blow to Liverpool supporters, who have since seen the club spend close to half the fee received for Suarez on Christian Benteke; a symbol of the Reds' downfall.