After Liverpool exacted perfect revenge against Man City at Anfield, we round up the best of the media reaction from the sweet victory.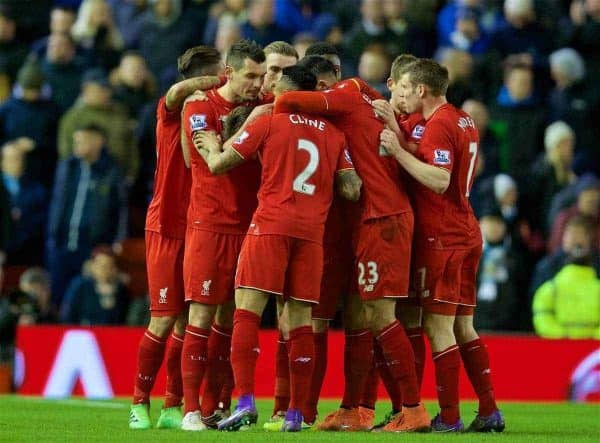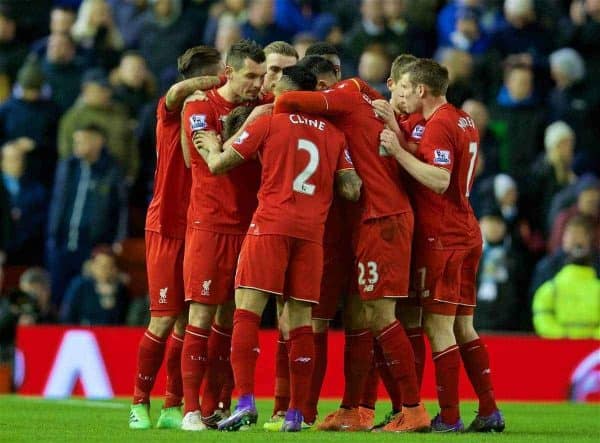 Jurgen Klopp's Reds struck back just as the Reds boss promised as they eased the pain of Wembley heartbreak with an emphatic 3-0 win over City.
Goals from Adam Lallana, James Milner and Roberto Firmino capped off a dominant display from Klopp's side, who showed nothing of the downbeat, confidence stricken team feared may take to the Anfield surface.
It was in fact the complete opposite of those concerns, with the Reds clearly determined to use the crushing cup defeat as motivation to move forward positively, which they did by all but ending City' title hopes, as well as reigniting the fight for Champions League football.
Liverpool proved that unity is indeed strength as the Kop banner displayed prior to kick off, and here is how the media reacted to the game.
As expected, there was much focus on Liverpool's impressive response to a dispiriting Wembley defeat, with the Reds drawing praise for an instant reaction and dominant display.
Chris Bascombe of the Telegraph wrote:
Liverpool did not just lift themselves off the canvas against Manchester City, they did so be delivering three uppercuts that took the fizz out of Manuel Pellegrini's cup champagne.

[…]

Liverpool were superb, goals from Adam Lallana, James Milner and Roberto Firmino making them unrecognisable from the side that has limped through most of the season.

The tame display of a City team that should have had momentum was plain odd given the class in their line-up. Tiredness is no excuse since it was Liverpool who went into the evening so deflated.
The Mail's Ian Ladyman said:
You would always rather have the cup than the revenge but as a response to disappointment, this was still special from Liverpool.

After Sunday's shootout defeat in the Capital One Cup final, Jurgen Klopp's men would not have relished seeing Manchester City again. This morning, though, everything will not look quite so bad.

[…]

Liverpool, though, grew wonderfully in to this game after a rather tepid opening half an hour. There were moments after their third goal around the hour mark during which they looked as though they may thoroughly embarrass Pellegrini's team.

Liverpool looked motivated by what happened in London at the weekend and, for all that they may lack real quality in depth, that is a very good sign for Klopp. They looked wounded and eager to settle a score. That's the way top sports teams should look. That is the way they should think.
The Liverpool's Echo's James Pearce assessed:
But this was about more than simply paying City back by derailing their title hopes.

This was about proving that Liverpool's cup final agony wouldn't be a terminal blow to Klopp's first season at the helm.

This was about the Reds showing they had the stomach for the fight ahead by dusting themselves off and going again.

This was about gaining momentum ahead of the crunch Europa League showdown with Manchester United. All those boxes were ticked in style.
For Goal.com, Melissa Reddy noted:
Jurgen Klopp was authoritative in stating "only silly idiots stay on the floor" following Liverpool's League Cup final shoot-out defeat to Manchester City.

His charges were just as imposing in showing they had no intention of remaining on the canvas as they KO'd Manuel Pellegrini's men three days after their Wembley disappointment. The response from the Reds was swift and severe: they asserted themselves from the first whistle at Anfield, and by the final one, were 3-0 up.
There was praise forthcoming for Jon Flanagan, who impressed with an excellent performance on his first league start since May 2014 that proved why he must be kept at Anfield.

The Guardian's Andy Hunter said:
The excellent Jon Flanagan, making his first league start since May 2014, set the tone for a fast, aggressive display from Liverpool inside the first minute when he sent his former team-mate Raheem Sterling flying with a challenge from the hard but fair manual. Sterling was made aware of Flanagan's presence when barged over in front of the Kop 10 minutes later. The £49m winger wilted and was withdrawn at half-time with Anfield revelling in the ignominy.
The Mail's Dominic King joined in:
But that challenge from Flanagan – whose performance showed why Liverpool must offer him a new contract before his current deal expires in June – set the tone for a performance that was full of vibrancy, aggression and ruthlessness.
In his player ratings for ESPN, Steven Kelly assessed:
An outstanding display from a player still to be assured of his Anfield future. An understandable desire to kick Raheem Sterling caused one or two concerns in the first half, but he went on to be solidity personified. He was growing ever stronger as the game wore on, never allowing City an opportunity to get even the scent of a comeback.
And ESPN colleague Richard Jolly echoed the sentiments:
It highlighted Liverpool's issues at left-back that Nathaniel Clyne played out of position in place of the dropped Alberto Moreno. Flanagan occupied that role in their title charge two years ago but it was kinder to bring a right-footed player back in his natural role.

There were hints of rustiness, when Sterling accelerated past him and when he lost the ball to Fernandinho, the defender's poor touch leading to a threatening City attack. But he saw off Sterling, his immediate opponent, and then held his own against Kelechi Iheanacho, giving his return a joyful feel. As he is out of contract at the end of the season and a summer shake-up is anticipated, it was a timely display.
The Independent's Tim Rich also heaped praise on Flanagan:
It was not, however, an occasion Sterling would want to linger over. He was facing Jon Flanagan, who had last played for Liverpool in May 2014 when Sterling was a team-mate, the team-talks were delivered by Brendan Rodgers and Luis Suarez spearheaded the attack.

Flanagan, who grew up within earshot of the Kop, played astonishingly well. His first touch was to bundle Sterling off the ball, which provoked a wave of laughter around Anfield and, towards the end of the first half, he deftly took a pass from Aguero off Sterling's feet.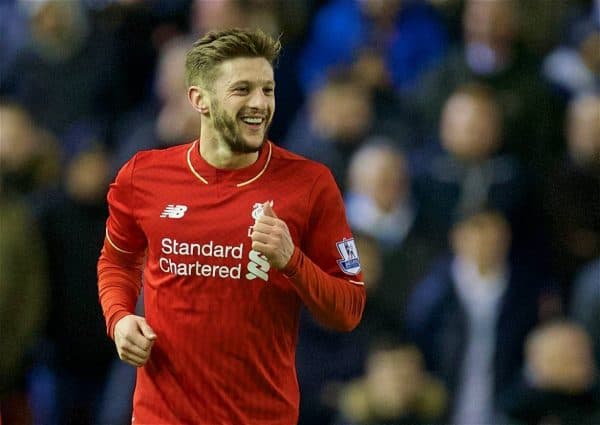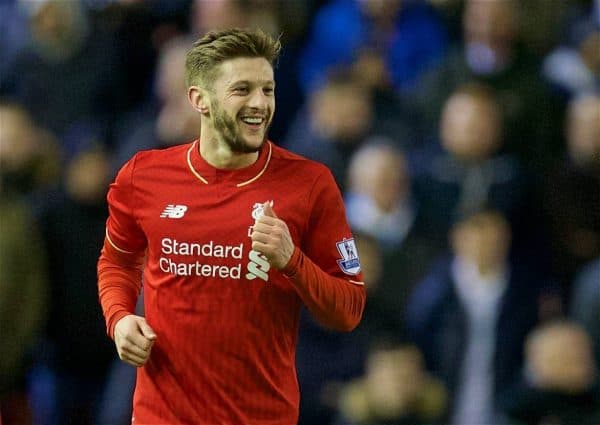 Meanwhile, Pearce singled Lallana out for praise, as he fights for his Anfield future under Klopp:
There were dominant performances all over the field but none bigger than Adam Lallana's.

This was one of those nights when the England international, who was making his first start for a month after recovering from a calf problem, looked like a £25million footballer.

Lallana epitomised Liverpool's work ethic as he ran himself into the ground. Having scored the first, he was then heavily involved in goals for James Milner and Roberto Firmino. The Kop chanted his name vociferously.
Jolly also praised Milner, who he felt won "the battle of the exes" as Raheem Sterling endured a miserable first Anfield return:
Rather, the alumnus who enjoyed his evening was Milner, the man who is often overlooked in all the focus on Sterling. This was a tale of two men who swapped clubs. After making opposite journeys, they experienced contrasting nights.

Sterling's was curtailed after just 45 minutes when he was substituted. It amounted to an ignominious first return to Anfield. When Milner was removed, it was to a standing ovation with the game long since won. A hard-running scorer had acquired ubiquity. He had form and fortune alike.

Though an excellent rsponse to cup final defeat, some expressed the need for Liverpool to win the games that really matter, and also to start showing consistency having proven again what they can produce on a good day
On this King said:
Perhaps privately Klopp will lament that Liverpool did not produce a performance of this nature at Wembley but this offered proof that, perhaps, next season – with the right investment – will be much more consistent than his first campaign in charge.

The trick now is to get the results when they really matter: not four days too late.
And Carl Markham in the Irish Examiner wrote:
For Liverpool, however, this was a performance which highlighted all of their characteristic inconsistency as once they got into their stride they cut through City with apparent ease.

[…]

By contrast it was another fine day for Liverpool manager Jurgen Klopp. The signs of what they can be capable of under the German were again evident. They just need to produce it more consistently.
---
LIVERPOOL 3-0 MAN CITY
REPORT: Reds strike back in style at Anfield
REACTIONS: "Fantastic performance from all"
RATINGS: Can, Flanagan and Toure shine