Liverpool eased to a 3-0 victory over Man City at Anfield on Wednesday evening, and we round-up how fans, journalists and ex-players reacted on social media.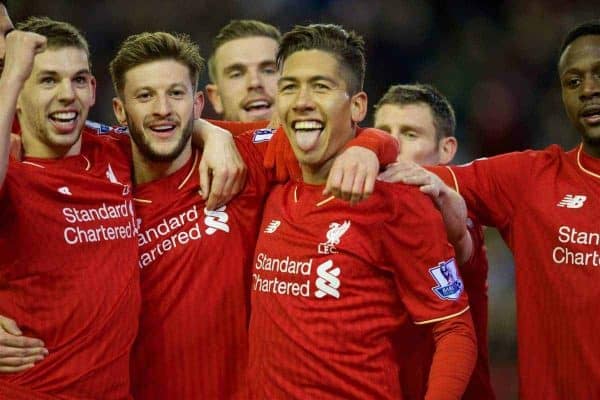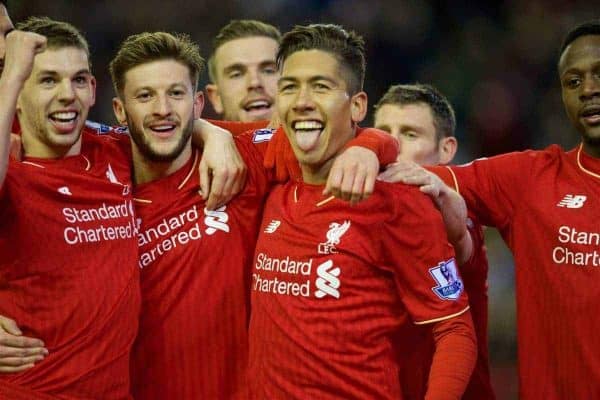 A brilliant night for the Reds saw them somewhat avenge Sunday's League Cup Final.
Goals from Adam Lallana, James Milner and Roberto Firmino sealed an emphatic three points for Jurgen Klopp and his side, in what was one of their finest home performances of the season.
The win lifts Liverpool to seventh in the Premier League, as they look to finish their 2015/16 with a strong run of results.
Here is how social media reacted to the game:
Liverpool. Manchester City. Anfield. Well of course it's a home win. Well done Reds.

— Sachin Nakrani (@SachinNakrani) March 2, 2016
Lallana's best game in a Liverpool shirt and we was playing centrally.

— Tom McMahon (@tomjpmac) March 2, 2016
Well that felt nice #LFCvMCFC

— Simon Collings (@simoncollings82) March 2, 2016
https://twitter.com/stephenmcgarty/status/705140834811973633
shankly96 on the forums:
Fantastic performance from all today. Flanno, Can, Lallana and Milner really stood out, roll on the next game.
Brilliant today Reds. A few days too late – but brilliant. #LFC.

— Si Steers (@sisteers) March 2, 2016
https://twitter.com/TheKop/status/705149529851559937
Superb performance from Jon Flanagan – bone shuddering tackling, key interceptions and astute passing #LFC 3-0 #MCFC

— John Sinnott (@JohnSinnott) March 2, 2016
Excellent performance. Best I've seen us in a long time. Lots of players playing for their futures. The kick up the arse paid off!

— Ritchie (@JohnRitchie84) March 2, 2016
RedLaw on the forums:
Wow, what a game that was! Whole team was superb tonight. Was especially sweet to see how badly Sterling struggled, Flanno's challenge on him early on set the tone for the rest of the game.
Well done Liverpool, immense tonight, from front to back, brilliant to watch.

— Jim Boardman (@JimBoardman) March 2, 2016
Wish we could play like that every week, so many good performances out there tonight, bossed city all game #LFC ??

— Rob Jones (@RobjonesLFC2) March 2, 2016
Wouldn't change being a Liverpool fan for anything.

— BetGOAT (@BetGoatUK) March 2, 2016
Fester on the forums:
Great team performance tonight. Very happy with that. Perfect response after Sunday!
Shame it was in the cup final, but Liverpool have now only conceded one goal in their last five matches.

— Andrew Beasley (@BassTunedToRed) March 2, 2016
Great performance. Had City under pressure all game when they had the ball. Noticeable how more defensively sound we looked with Flanagan.

— DaveOCKOP (@DaveOCKOP) March 2, 2016
Is that now 8 goals and 9 assists for Firmino this season?

— Sam McGuire (@SamMcGuire90) March 2, 2016
City only had 3 shots tonight, midfield closed down everything and were just brilliant.

— LFC Fans Corner (@LFCFansCorner) March 2, 2016
There was much praise for Emre Can's performance in midfield: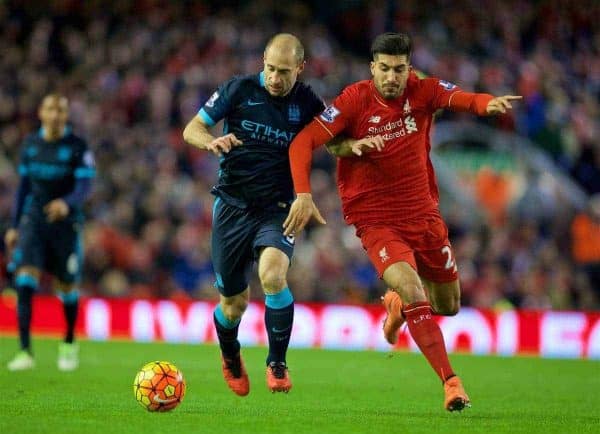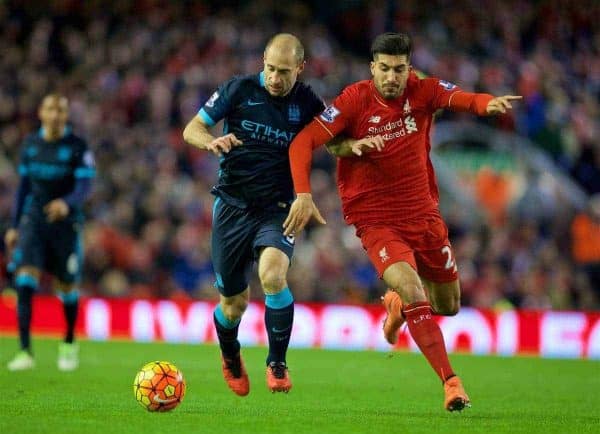 Emre Can 7/9 tackles, 16 ball recoveries, 52/65 passes all highest in the game, 2/2 take ons, 4 int, a chance created too

— SimonBrundish (@SimonBrundish) March 2, 2016
Oh and Emre Can did all this after playing in the biggest volume of minutes of a top level midfielder at his age in the world

— SimonBrundish (@SimonBrundish) March 2, 2016
Emre Can was brilliant tonight.

— Joe Musker (@JosephMusker) March 2, 2016
Emre can best player on pitch ??

— Robbie Savage (@RobbieSavage8) March 2, 2016
Emre Can and Adam Lallana have regained possession an impressive 24 times combined this evening… pic.twitter.com/pwdmEeEvrH

— Liverpool FC (@LFC) March 2, 2016
Emre Can constantly winning back possession.

— Viktor Fagerström (@ViktorFagerLFC) March 2, 2016
Emre Can has been fantastic today.

— Taintless Red (@TaintlessRed) March 2, 2016
I like "good Emre Can" games so much better than "bad Emre Can" games

— nate (@natefc) March 2, 2016
Emre Can rarely fails to impress me. At 22 years old, Klopp has a first team midfielder for years and years to come.

— Dan Wilcox (@LfcDan) March 2, 2016
This is the type of game where even rival supporters can recognise why #LFC see Emre Can going on to be a world-class central midfielder.

— Jack Lusby (@jacklusby_) March 2, 2016
Emre Can bosses the midfield.

His confidence is unbelievable.

Future captain 100%

— – (@AnfieldRd96) March 2, 2016
Let us know your thoughts on the game in the comments below.