Sachin Nakrani shares his thoughts on the way home from Anfield after a truly incredible night.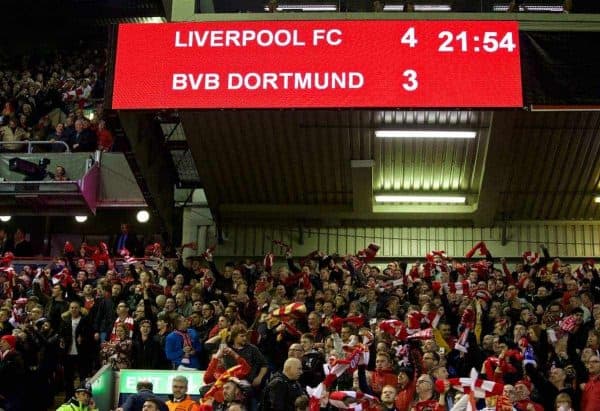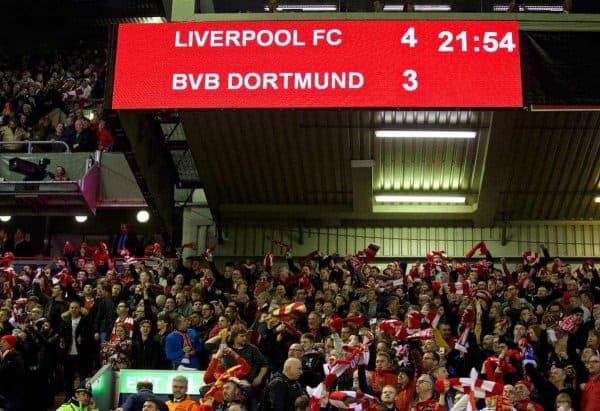 It's dark on the M6 and my eyelids are heavy. But I can't sleep. My mind won't let me, it's racing, into the distance and beyond.
Lights flash from passing cars and I'm staring at them, blinking, trying to comprehend what I've just seen. Did that really happen? That glory, did it really happen?
2-0 down, 3-1 down, but never down and out. Not these Reds of ours. They weren't brilliant, they weren't even half brilliant, but they never gave up, never stopped fighting. Lions with Liverbirds on their chests, led by the Lion King himself, Jurgen Klopp.
A football match was won, an incredible comeback achieved, but what they did against against Borussia Dortmund was for a wider cause, to remind me and others of why we keeping doing this supporting thing.
It can be hard, really hard, and I can't be the only one who has woken up on a matchday and wanted to go straight back to bed. But we keep going because it's part of our life routine and because of the possibility of nights like this.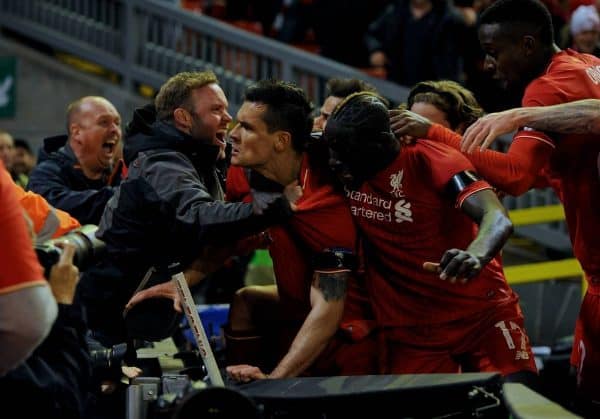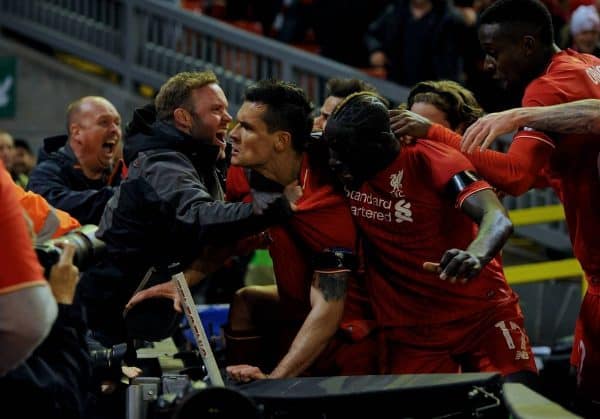 It was a throwback to the Rafa years, to Chelsea '05, Chelsea '07, Internazionale '08, Real Madrid '09. Those nights when we faced the best from abroad and made them wilt amid an Anfield frenzy.
Dortmund were excellent, the best L4 has seen in years, but they fell like the rest, moved by a power their talents ultimately couldn't resist.
Did we lift the players or did they lift us? It was a bit of both with a huge dollop of Klopp added to the mix, the sort of sporting socialism that makes this club of ours so special.
We believed so they believed, and the more they believed the more they scored, and the more they scored the more we believed. It kept rolling, on and on until it happened. 4-3. Up in bright red lights. A signal to the angels.
The singing was immense and so too was the hugging. I'm not a big hugger, there's one for the wife and one for our daughter, but otherwise… no. But at the match the arms spread and all comers are welcome, especially on nights like this. All around me in Block 106 men were grabbing men, women were grabbing women, we were all grabbing each other.
I held the woman to my left after Divock Origi scored and said: "It's the hope that kills you". We laughed and stopped laughing when Marco Reus stuck.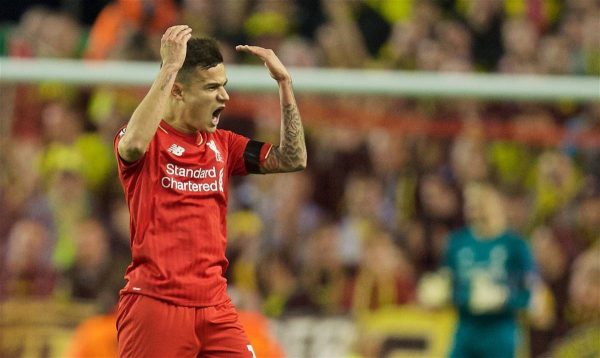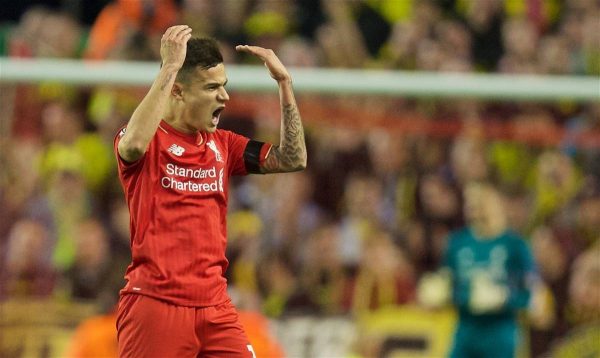 But then Phil Coutinho fired home and the hope, the belief, came to the fore once again. Mamadou Sakho took the roof off and I grabbed not only the three lads in front of me but the dad and his daughter to my right.
I grabbed them again when Dejan Lovren soared into the history books. Thank God I did otherwise I would have fainted.
It was the best night at Anfield since Luis Garcia made John Terry cry and sent Liverpool to Istanbul. A night to remind you of why we keep coming to this place. Hope, it never goes, not really, and if you keep hoping, keep believing, then you'll always have nights like.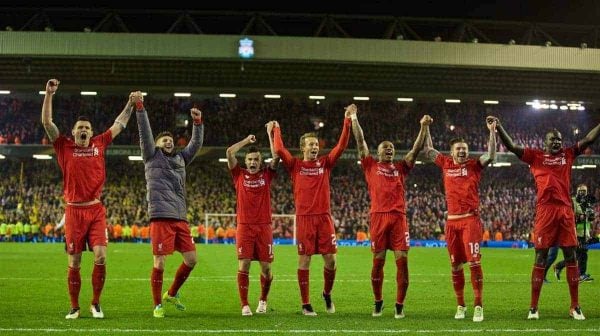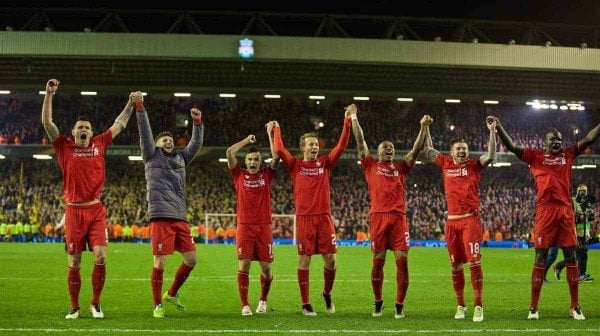 Nights that make all of it worthwhile. The money, the time, the tears and the disappointment, it was worth it all along. And now, in the semi-finals, we have the chance to do it all over again. Whoever we get can be beaten. Whoever we get will surely be beaten.
I can't stop thinking about this night. It's dark and my eyes want to rest, but my mind is racing, thinking about the past, thinking about the present, thinking about the future.
Thinking about the glory of being a Red.