Hans-Joachim Watzke has expressed his fear that Jurgen Klopp will use to connection their supporters to create a "friendly atmosphere" in Thursday's Europa League clash.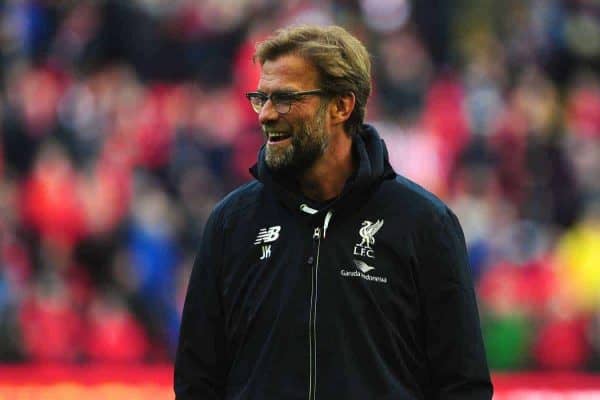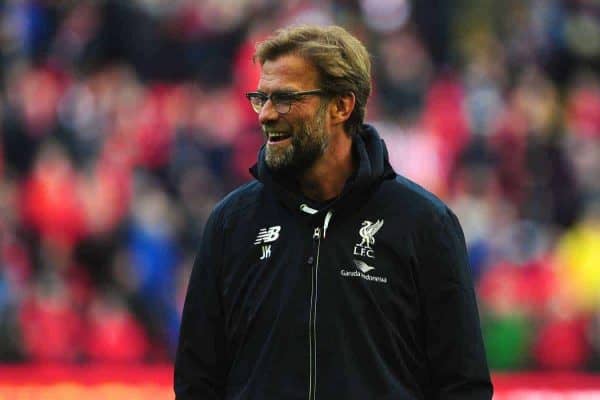 Watzke, current CEO at Borussia Dortmund, spent seven years alongside Klopp at the helm at the Westfalenstadion, before the 48-year-old left last summer.
Klopp joined Liverpool in October, and has since led the Reds to the Europa League's quarter-final stage.
This, rather predictably, brought a clash with his former side, with the first leg set to take place in Dortmund on Thursday night, before a return to Anfield the following week.
Enjoying considerable success in his role at Dortmund, Klopp won over supporters through back-to-back Bundesliga titles, and 2013's ultimately ill-fated Champions League final.
Klopp's departure at the end of the 2014/15 campaign saw Dortmund's famous Yellow Wall pay tribute to their long-serving manager.
As the Reds boss makes his return to Dortmund on Thursday night, Watzke fears Klopp will attempt to "pull the fans on his side" in order to gain a crucial advantage.
"Most of all I am afraid that Klopp tries to lull us and that he will try to pull the fans on his side, and [create] a kind of friendly atmosphere," he told Bild this week.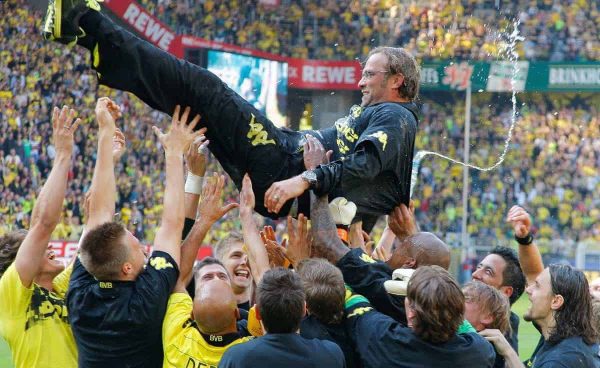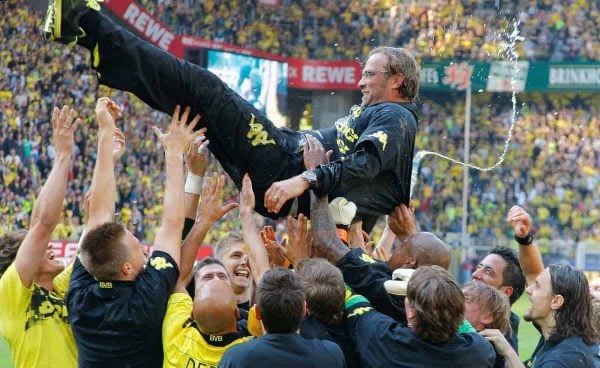 But while Watzke will be among the first to welcome Klopp back to Dortmund, he wants supporters to show their respects after the game.
"I would hope that our fans their [show] respect towards Jurgen [after] the game, but not before and not during the game," he continued.
"We must all stand together to face the great Liverpool FC in their place."
Watzke will be content to hear Klopp is on the same page, with the ex-Mainz defender playing down the significance of his return ahead of the tie.
"It's not going to be an inner battle between my old and my new love," he explained at the end of March, "it won't be a problem for me."
Klopp also described Dortmund as "runaway favourites" to win this season's Europa League, but that Liverpool "have a chance" of sealing victory over his former side.
Dortmund have conceded just six goals in 10 Europa League games so far in 2015/16, scoring 18, with the likes of Pierre-Emerick Aubameyang, Marco Reus and Henrikh Mkhitaryan in top form.
But, as Watze will no doubt concede, if anyone could mastermind victory over his side, it's their former manager.