Liverpool manager Jurgen Klopp says Jordan Henderson remains a "very important" player for the Reds, following rumours of a move away from Anfield.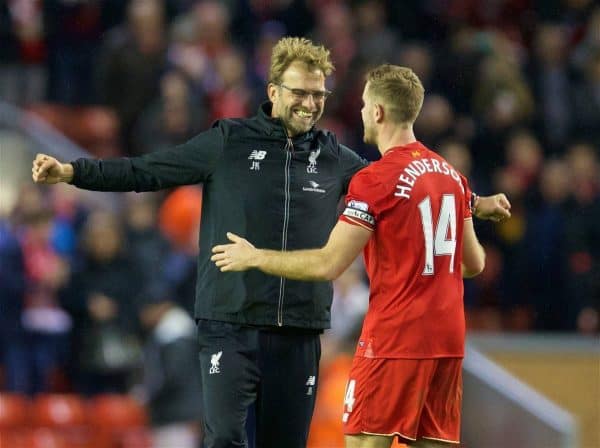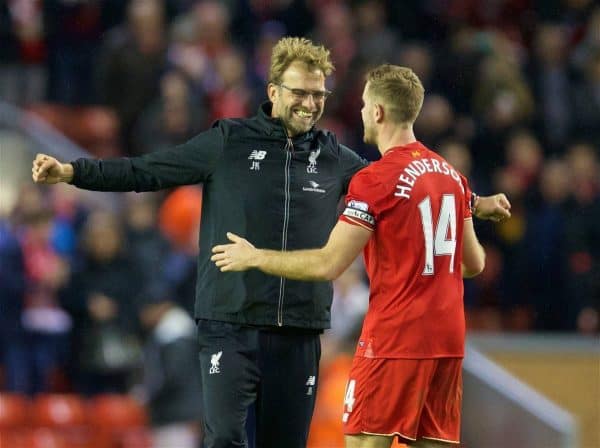 Henderson's form has been patchy this season, possibly due to an ongoing heel injury, and some recent reports claimed Klopp could allow the Reds' captain to leave this summer.
The Liverpool boss is adamant that the 25-year-old is key to his plans going forward, though, and says he would only allow the England midfielder to leave if he wanted to.
"Someone told me that there was a rumour about Jordan Henderson with Tottenham and I said, not about Jordan Henderson, that if a player comes to me and says 'I will leave' then we have to think about it," Klopp said on Friday.
"But it's in general like this and nothing has changed.
"We cannot hold the rumour alive only by asking the same things and giving the same answer.
"Nothing had happened until then, no-one had spoken to me. Jordan Henderson is a very important player for us but if he, or somebody else, (says he wants to leave) then we have to start thinking about it. That's completely normal.
"We cannot say 'stop, you stay here'. We could say it but it makes no sense for both sides. This is the same for all players.
"If there's interest from the player, from a club then we will always think about it and talk about it but only then and not before."
Having won around so many detractors with his displays over the last couple of seasons, Henderson has proved very divisive among supporters this in 2015/16.
To some, he is an understated presence who always makes the Reds play better, while to others, he is simply not up to Liverpool standards.
What cannot be denied is that his place in the first-team will likely be under threat come next season, as Klopp looks to strengthen his squad.
Henderson is likely to come back into the Liverpool side to face Tottenham on Saturday, having only been fit for the bench in the 3-2 defeat to Southampton a fortnight ago.
It will be an important evening for the former Sunderland man, as he looks to find some much-needed form.