Jurgen Klopp believes Liverpool's likely lack of Champions League in 2016/17 will not change his plans for the summer transfer window.

Barring a remarkable turnaround in fortunes in the Premier League, or success in the Europa League this season, Liverpool will miss out on next year's top-tier European tournament for the second campaign running.
But while Klopp hasn't yet given up hope of qualifying for the Champions League just yet, he believes this won't affect his movements in the summer window.
Speaking to reporters on Friday afternoon, the German said he was looking for players interested in "pushing the train, not jumping on the running train."
"Maybe 80 percent we are not in the Champions League next year," he said.
"So if I would speak to a player now and he would tell me 'if you were playing in the Champions League next year, I would be really interested' then I would put the phone down from my side.
"I always tell players if when you are 35 or 36 and look back on your career and you think about the one year you didn't play Champions League then you are really a poor boy.
"There are so many things you can do and reach if you go together with the team.
"You can qualify for the Champions League, play Champions League, maybe win it or whatever.
"It is a much more satisfying thing than all the rest. That is what I would say.
"It is pushing the train, not jumping on the running train. That is what we need here.
"If somebody says to me 'you don't play Champions League next year' then it's 'goodbye!' and 'thank you, have fun next year wherever you will be'.
"We will find players or we have players already that will go our way."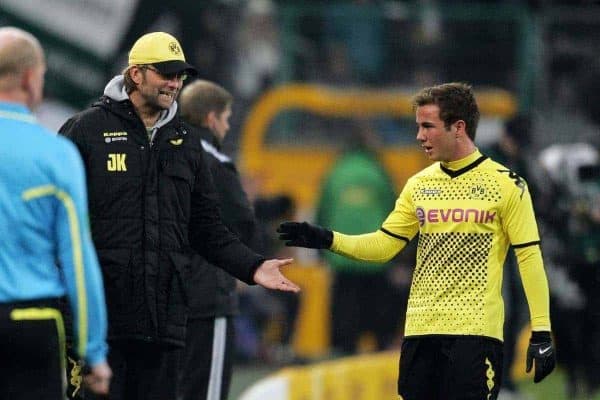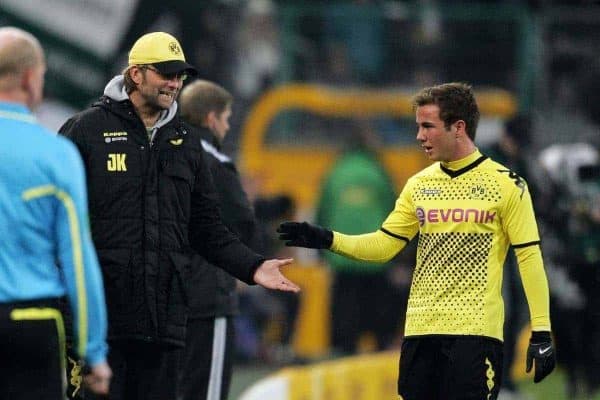 Having moved to Borussia Dortmund after seven years with Mainz, Klopp built a squad capable of challenging for the Bundesliga and the Champions League.
This saw relative unknowns like Neven Subotic, Mats Hummels, Shinji Kagawa, Robert Lewandowski and Mario Gotze become household names, with Klopp nurturing their talents to become top-level stars.
Gotze remains a target for the summer, while Joel Matip and Marko Grujic have already signed ahead of the 2016/17 campaign.
Other players on Liverpool's radar include Cologne left-back Jonas Hector and Empoli's on-loan Udinese midfielder Piotr Zielinski, with Klopp reshaping his squad for his first full season in charge.
This stance could see Liverpool pursue lesser-known targets, but ex-Dortmund midfielder Lars Ricken believes his ability to mould promising players will prove invaluable.
"His eye for talent and also his ability to develop players from a talent to a professional player," he explained this week, when asked what was Klopp's biggest strength.
"Marcel Schmelzer is a good example. He played in our second team and nobody thought that he could become a professional player, but Jurgen Klopp saw something [in him] and said 'he's so great'.
"He substituted him for [former Brazilian defender] Dede, a living legend here in Dortmund, and then Marcel Schmelzer became a national team player.
"That's one of Klopp's great abilities and there are lots of other examples. Mario Gotze was a great player, but Klopp made him better and better, and Subotic and Hummels (were the same).
"He can improve players."
This should be the main draw with Liverpool's targets this summer: working with an established, world-class manager capable of getting the best out of them of the pitch.
Liverpool will likely miss out of the Champions League next season, but Klopp is building for sustained success.