Joe Allen says he is feeling the love from Liverpool supporters and manager Jurgen Klopp after his return to the Reds' starting lineup.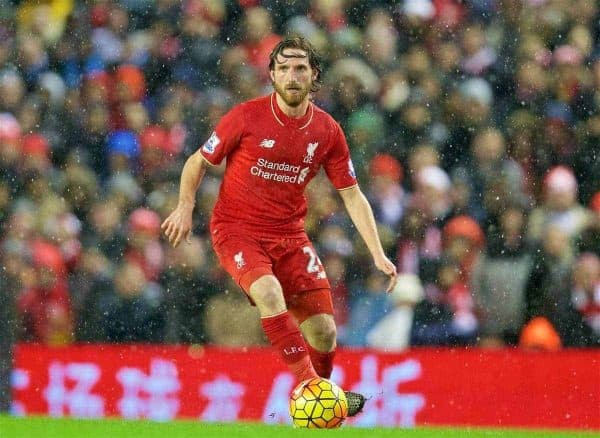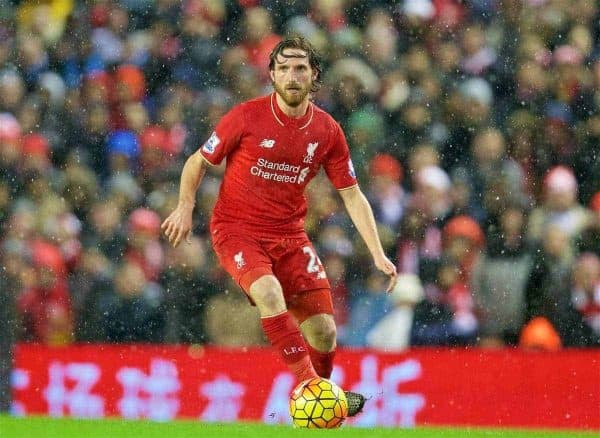 The midfielder started just his fourth Premier League game of the season in Liverpool's 4-1 victory over Stoke at Anfield on Sunday.
The calibre of his performance was recognised by the ovation he received from the fans when he was substituted with 12 minutes remaining.
"It meant a huge amount," he said. "I'm really grateful for the support I've had and it was a special moment for me to have experienced that."
Allen has been waiting for his chance all season for an extended run in the team and it looks like it might finally have arrived following the knee injury that has ended Jordan Henderson's club campaign.
Allen said: "The focus all season has been on always trying to stake a claim. Inevitably there's injuries and suspensions throughout the season so more often than not you will get your opportunity.
"My aim hasn't changed, it's about whenever I do get the opportunity trying to take it with both hands."

The Welshman looks to be fighting for his long-term future as well, with his contract up at the end of next season and no new deal on the table.
Swansea were rebuffed in their attempts to take their former player on loan in January but Allen accepts he is playing for his place at Anfield.
He said: "At a club like Liverpool I think you always are. Maybe more so now than ever before but it's not something I've thought too much about and focused too much on. It's just a case of looking forward to games like Thursday night."
Stoke was a Premier League interlude between the two huge Europa League games against Klopp's former club Dortmund.
Allen impressed after replacing the injured Henderson at half-time in Germany last week and is hoping to be in the starting line-up for the second leg at Anfield.
"You always hope," he said.
"It's a huge game and every single player in the squad is hoping they're going to get the nod to start.
"There's huge competition. I think that's a real strength at the moment and we showed that making the changes that we did [against Stoke].
"To still win as comfortably as we did shows everyone's in good nick. That will hold us in good stead I'm sure on Thursday night."

Klopp hinted that Allen will be included, saying: "He was brilliant. We only took him off because we need him.
"Joe is not at 100 percent fitness. He's a really, really good player. Now hopefully he stays healthy and fit and we have another really good option."
Victory over Dortmund would put Liverpool into the semi-finals of the Europa League and within sight of a major trophy.
The Reds appear to hold the upper hand after Divock Origi's goal earned them a 1-1 draw in the first leg.
"The result we got out there was a positive one in many ways," said Allen.
"For them to have to come to Anfield with the atmosphere, which I'm pretty sure will be electric; the supporters will be right behind us and at the same time will be making it difficult for their players.
"Let's hope we can give absolutely everything and get ourselves into the next round."