Liverpool captain Jordan Henderson admits the players have to concentrate on the challenge presented by Borussia Dortmund and ignore the circus surrounding manager Jurgen Klopp's reunion with his former club.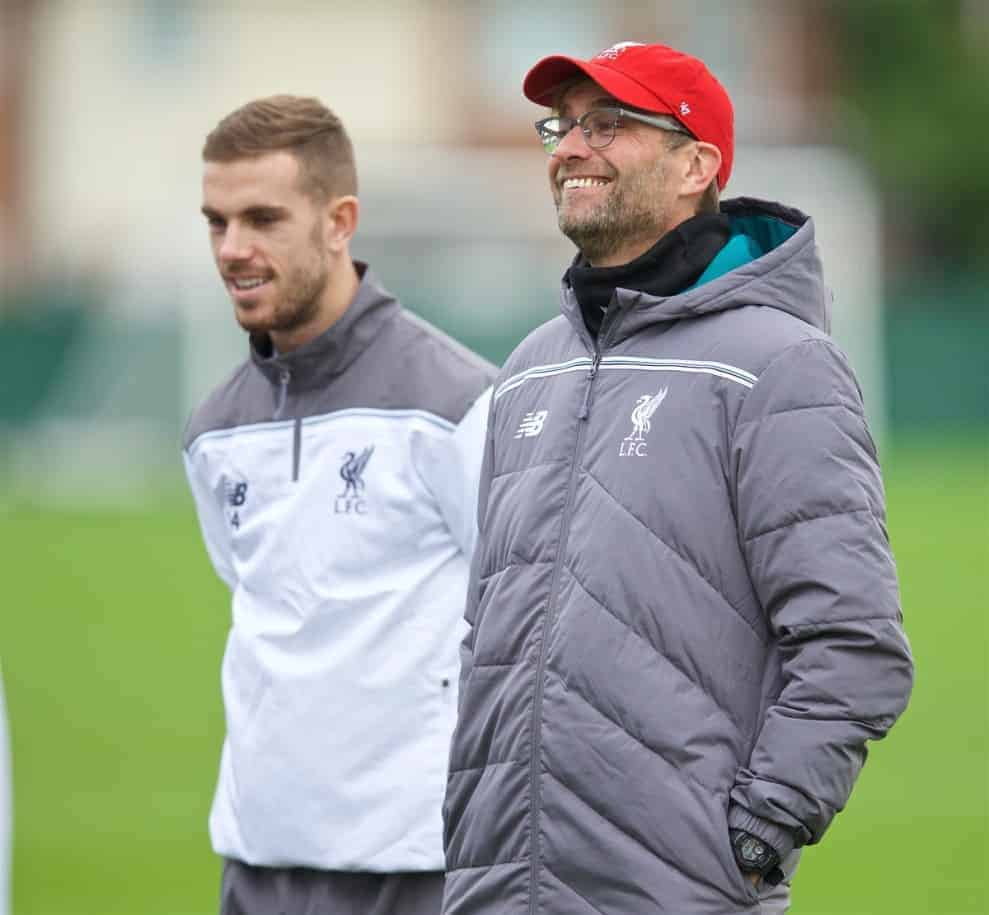 The Reds have the first leg of their Europa League quarter-final on Thursday against the side Klopp left in May.
Much has been made of the German's return to Signal Iduna Park – one TV channel plan to employ 'Klopp Cam' which will be trained on the Reds boss throughout the match – but that is something the players are keen to stay clear of.
"It might be different for the boss going back to his old club but for us as players we need to go there, concentrate on the game and what we need to do and just focus on the job in hand," said the midfielder.
"It will be a great occasion for everyone over there and it will be an even better one if we can get a good result there.
"It's a very big game against a very good team. A few of the lads when we were away with England were saying how good they are.
"It will be tough. They have some top players but with the players we've got here I believe we can go there and get a good result."
Dortmund, second in the Bundesliga, are favourites for the Europa League and the team everyone wanted to avoid.

However, Henderson believes it will be a test of their credentials and there is no point in hiding.
"I wouldn't say it was a bad draw. If you want to win the competition, you have to beat the best teams that are in it," he added.
"If we're serious about winning the Europa League it was always likely we would face Dortmund at some stage.
"These are the games you have to really relish as players.
"They will be two great games and we're really looking forward to it. I think we're ready for it.
"It's down to us to go over there and put in a very good performance to get a decent result to bring back to Anfield. In that second leg, anything could happen."