Liverpool manager Jurgen Klopp was far from concerned by his side's 1-0 defeat in the first leg of their Europa League semi-final in Villarreal.
Substitute Adrian Lopez capitalised on a momentary lapse in concentration in the second minute of injury time to give the home side the advantage ahead of the return in a week's time.
However, on recent evidence – when Liverpool produced a miraculous recovery to knock out then-favourites Borussia Dortmund a fortnight ago – the return at Anfield is far from a foregone conclusion.
"Things are possible with 1-0, it is not the biggest result in the world. Villarreal know a lot more about us and they will respect us," he said.
"Now we have to find solutions to a few things but I saw we are in a good way. I saw a lot of things that show we can [win].
"To be honest it is the first leg. My first thought was, 'Sorry, but it is not over, you have to come to Anfield too and we will be ready'.
"With the help of Anfield we can do it – but please don't compare with Dortmund."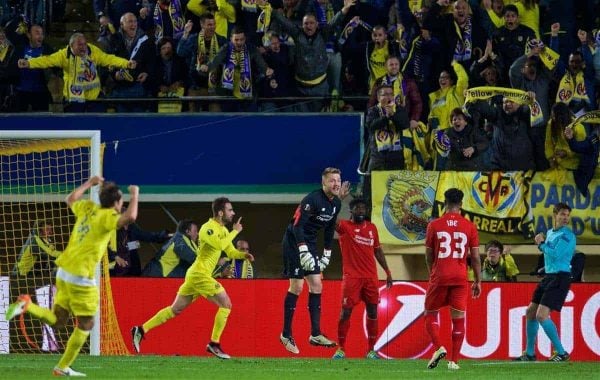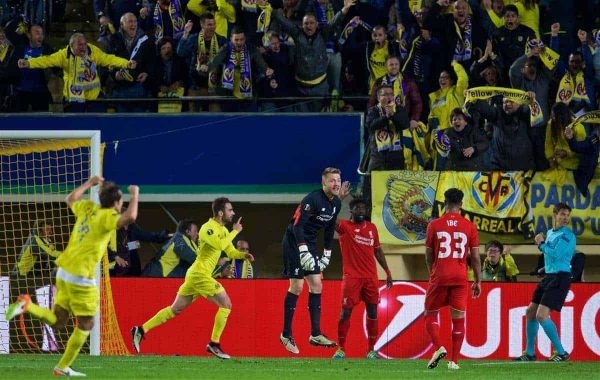 Midfielder Joe Allen had Liverpool's best chance in the just the fifth minute but when left-back Alberto Moreno, who rifled a late shot into the side-netting with substitute Jordon Ibe better placed in the middle, got caught upfield it left Kolo Toure exposed to the much younger Denis Suarez who squared for Lopez.
"Maybe the [inexperience] came through. Until then it was really a professional performance," added the German.
"After controlling a game in most parts a 92nd-minute counter-attack sounds like it is – not too good and everyone knows it and it should not happen.
"I've seen some unbelievable mistakes in my career but I don't think about things like this. It happens.
"It was not too smart. There are lot of things we could ask but it makes no sense.
"It is not a moment for disappointment. If the players want to be angry for 10 minutes then do it and move on."
Villarreal manager Marcelino is also not getting ahead of himself.
"We managed a good result but we don't know if it will be short or not until the end of the tie," he said.
"It was not an unfair result and we didn't beat Liverpool by being lucky."