Jurgen Klopp revealed Liverpool evoked the spirit of Istanbul to secure a place in the Europa League semi-finals with a stunning fightback against Borussia Dortmund.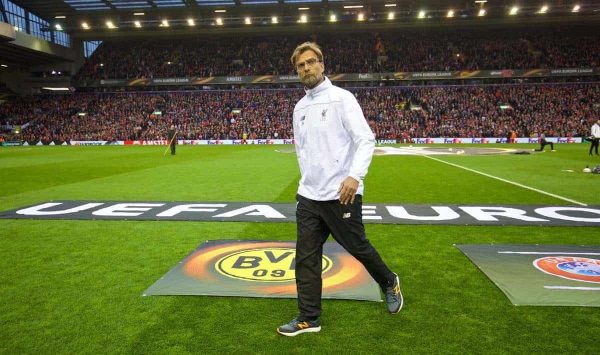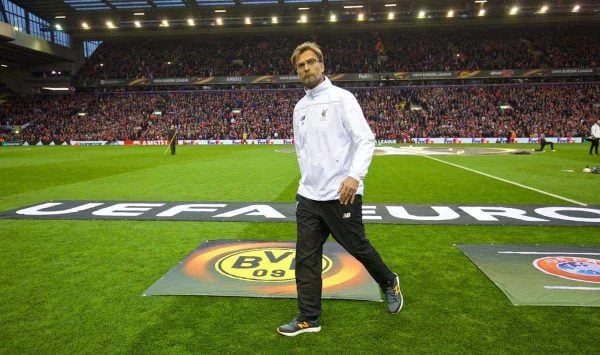 The Reds scored four second-half goals as they fought back from 2-0 and 3-1 down in the second-leg of their last eight tie to win 4-3 and prevail 5-4 on aggregate against Klopp's former side.
Liverpool were cut apart in the early stages as they conceded twice in the opening nine minutes but their revival echoed their famous Champions League fightback against AC Milan in the 2005 final.
Klopp said: "The counter-attack of Dortmund is, in some moments, (something you cannot) defend and we saw that after four minutes, after nine minutes.
"Very often in football the game is over then but not here, not with this Liverpool team. That is great to be part of.
"But at half-time there was a good atmosphere because I was satisfied, not with the goals, but the game in general.
"I told the lads, 'I was not there but a few older Liverpool players, most of them now experts on television, were 3-0 down at half-time and won a Champions League final. So, even though it is not likely, it is possible. We should try it'. And they did.
"We scored and everyone could see something happening in the stadium. You could see it, hear it, smell it. Then a brilliant attacking situation – Dortmund 3-1.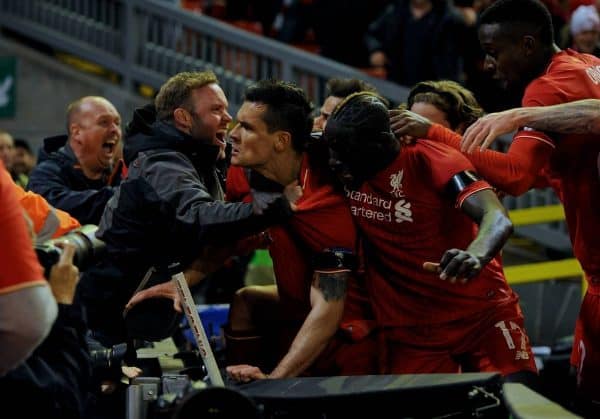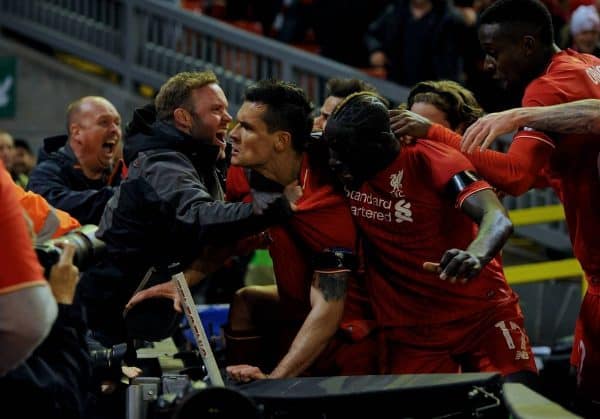 "Then really that is the moment in football and life when you have to show character and that's what the lads did, and it was pretty cool to watch.
"To come back in a game like this against this highest quality opponent you need a little bit of luck but everybody who saw the game would have to say at the end it was deserved."
It was another of Anfield's famous European nights and Klopp had praise for the fans, who built up a ferocious atmosphere throughout.
He said: "It was an outstanding atmosphere. We need experience like this to grow together. Now we have something like a milestone and that is really good."
Anfield erupted when Mamadou Sakho made the score 3-3 with 13 minutes remaining and then again when Dejan Lovren netted the stoppage-time winner.
Klopp's opposite number Thomas Tuchel also felt the atmosphere was a key factor in the result.
Tuchel said: "We had a reaction to the first goal of Liverpool, we scored a third one, but with the equaliser it was an atmosphere where everyone, except our supporters, believed this was meant to be today.
"Liverpool had no positions any more and it was like everyone here believed in this lucky punch and unfortunately we gave it away."
Tuchel was at a loss to explain how the game got away from his side but was magnanimous in defeat.
He said: "If you expect an explanation I probably have to disappoint you. An explanation would mean things are logical or tactical or at least in moments you see where a game goes to the other side but none of this happened.
"Everything felt perfect for a long time and I was very proud what I saw from my team, but things like this happen in soccer."