Liverpool manager Jurgen Klopp has no idea whether he will be viewed as the returning hero or villain by Borussia Dortmund but he has no intention of trying appease the fans who adored him.
Klopp spent seven years at the club, bringing them huge success and elevating them to one of Europe's top sides.
His departure in May was accompanied by a great emotional outpouring of gratitude from supporters – the same fans he now hopes to disappoint at Signal Iduna Park in the first leg of the Europa League's showpiece quarter-final.
The 48-year-old German is prone to frenzied eruptions on the touchline and he will not hold back in front of a sell-out crowd of nearly 66,000 (reduced for European games from a capacity of almost 82,000) who, somewhat uniquely, will all share a great deal of affection for the man in the away dug out.
"I don't know what the people think but I can only say when we said goodbye it was really nice, really good," he said.
"I know a lot of people who will be happy to see me again but it's not the right situation to see friends.
"It's a football game. We all started playing football against our best friends and I can't remember a moment where because it was my best friend I did not want to win against him.
"I will celebrate [if Liverpool score] of course. I did it when I went back to Mainz with Dortmund – and I was there for 18 years.
"If after seven years they don't know me well enough that my team should score and I will celebrate.
"If it's in the first minute I won't go running down the line but if it's important, if it's decisive, in this moment that's what happens.
"It's not that I plan this but I will not go there and take some pills that means I won't celebrate a goal.
"My father loved me overall but when we played something against each other he wanted to beat me.
"I needed 15 years to beat him for the first time but that wasn't his problem and there was no doubt about our relationship.
"It's a game – even if people are not always aware of it."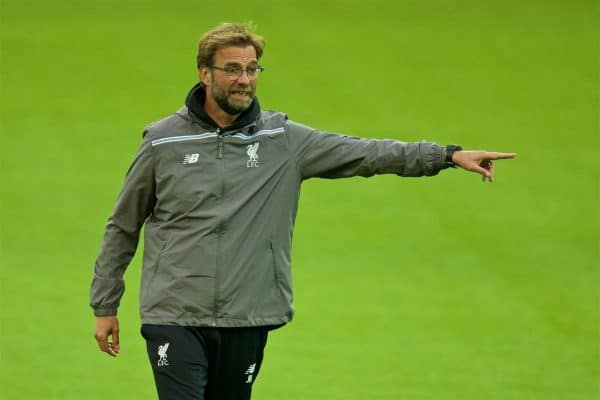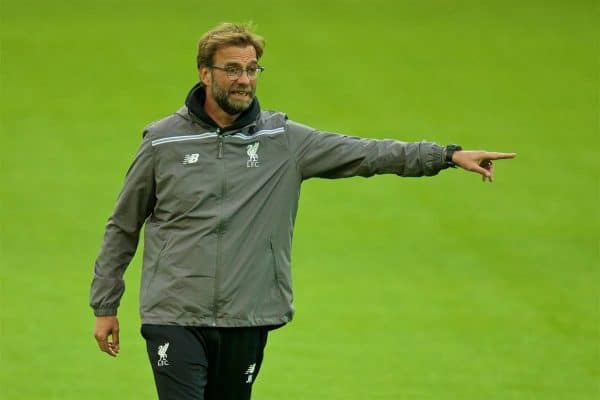 Klopp rates Dortmund as one of the best five club sides in the world right now and they are certainly living up to that reputation.
Their front three of Pierre-Emerick Aubameyang, Marco Reus and Henrikh Mkhitaryan have this season scored 75 goals between them, which more than Liverpool's squad have managed combined, and their high-intensity pressing game – instilled by Klopp – is now reproduced throughout the world with varying degrees of success.
Liverpool are one of those teams trying to reach that level consistently maintained by Dortmund but with Klopp having only had six months to work with his squad, and having not brought in any of his own players in the January transfer window, they are far from the finished article.
Not that it bothers the Reds boss, who has warned Thursday's opponents, favourites for the competition, they should remember they excelled as underdogs when he first took over.
"I have nothing to prove to Dortmund to show how far we are. That is absolutely not my intention, I don't care about this," added the German, who since Sunday has watched five full Dortmund matches on DVD in preparation.
"We are ready and as good as we can be at this moment.
"It's important to know as much as I can about opponents and of course I know more about them than any other.
"The thing I think is what the [Dortmund] players know – my story with this team started with beating favourites, it was not clicking your fingers and happening overnight and becoming number one in the Bundesliga.
"We started making problems for other teams then we developed it. We hope and we think we can be a real challenge.
"I have to be careful with the words but there's no fear from one or the other side, it's about knowledge and knowing.
"You can tell the Dortmund players what they want and the night before the game if they're alone in their room and start thinking perhaps yes [there will be some apprehension]."