Former Liverpool manager Kenny Dalglish believes an inquest jury ruling that the 96 victims who died in the Hillsborough disaster had been unlawfully killed serves as total vindication for the relatives and supporters of the club following a 27-year battle for the truth.
The deaths were ruled accidental at the end of the original 1991 inquest.
But those verdicts were quashed following the 2012 Hillsborough Independent Panel report, which concluded that a major cover-up had taken place in an effort by police and others to avoid the blame for what happened.
The new jury concluded that blunders by the police and ambulance service on the day had "caused or contributed" to the disaster and that the victims had been unlawfully killed.
Dalglish told BBC Radio Five the ruling was tribute to the tireless efforts of the campaigners.
"The fans have been totally vindicated, and the families have been victorious in everything they put forwards. The truth they knew 27 years ago has just come to pass now," he said.
"They fought for the person who went to a football match and lost their life.
"You cannot summarise or even to begin to guess what those families have been through…for 27 years…to live it…there were times when things looked bleak and they stayed totally true to their loved-ones.
"They have been humble, had integrity and gone about getting what they knew to be the truth—it has taken them 27 years to do it, so you just feel so relieved for them."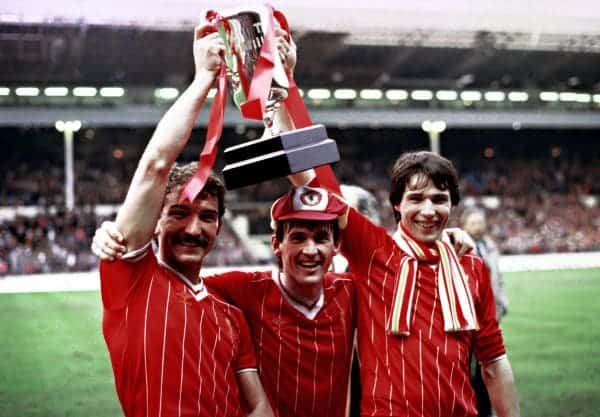 In a wide-ranging interview with his daughter Kelly Cates as part of a programme to be broadcast in full on Wednesday evening, Dalglish recalled some of the anguish which Liverpool supporters had dealt with in the aftermath of the tragedy.
The former Scotland international spent time with supporters as Anfield was opened up for the paying of respects following the disaster, and also attended funerals.
Dalglish added: "The fans who survived…what did they have in their mind? That maybe people thought that they were the ones who caused the death of the people who were feral Liverpool fans, and for them to have to live with that for 27 years must be sole destroying for them.
"Other members of the families and friends who attended that match and were fortunate enough to come back, they have been totally vindicated, with people looking towards them and having thought 'maybe they were to blame?'.
Or if they had that guilt in their mind, thinking 'maybe we could have done something more to help?', with people accusing them of being drunk and the rest of it, well they have been totally and utterly vindicated."
Dalglish added: "The people who were at the game, doing their utmost to save people's lives on the pitch, were telling the truth…that is something which was known widely on Merseyside to be the case.
"For everyone involved with Liverpool, this is a fantastic outcome, but it is horrendous that it has taken 27 years for this to come through."