Liverpool manager Jurgen Klopp only wants players who can prove their aptitude for a challenge – much in the mould of himself.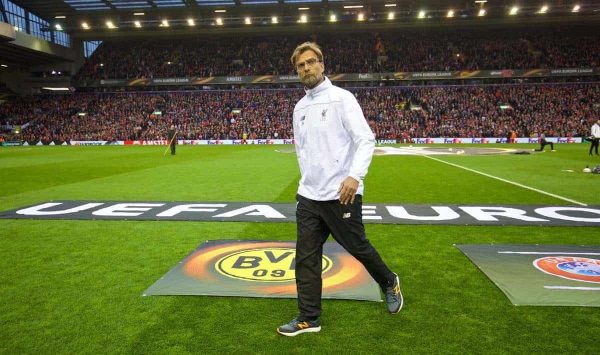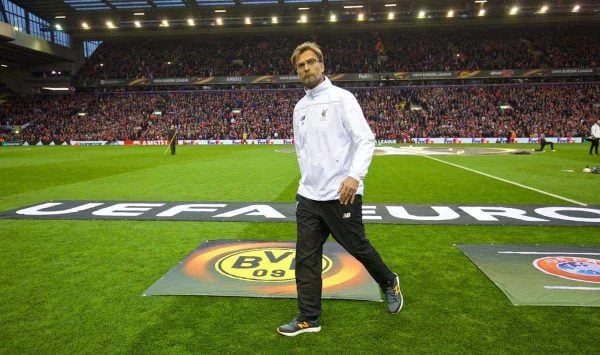 The German is a well-known hard taskmaster when it comes to the physical demands he puts on his squad but he also views their mental capacity as equally important.
Many proved they were competent in both those aspects with the thrilling Europa League quarter-final win over Borussia Dortmund at Anfield.
To a man the players credited their manager with inspiring their comeback from two goals down twice to snatch an added time win.
It was easy to see why as Klopp leapt about his technical area cajoling, encouraging and ordering both players and fans to rally behind one single common cause.
In the 48-year-old's world you are simply with him or on a one-way ticket to nowhere as he manages as he played – with no compromises.
"I was a fighting machine with a will of iron," he told The Red Bulletin, a men's lifestyle magazine.
"Anyone can have a good day but you have to be able to perform on a bad day.
"That's what you live for as a sportsman. You have to put up a fight.
"If you are full of motivation as a player, if you are full of concentration I am open arms.
"If you are not, of course [I am hard] but only because to work with players who don't understand the professional part of this life is a waste of time.
"I would never sign an a*****e just because he's great at football."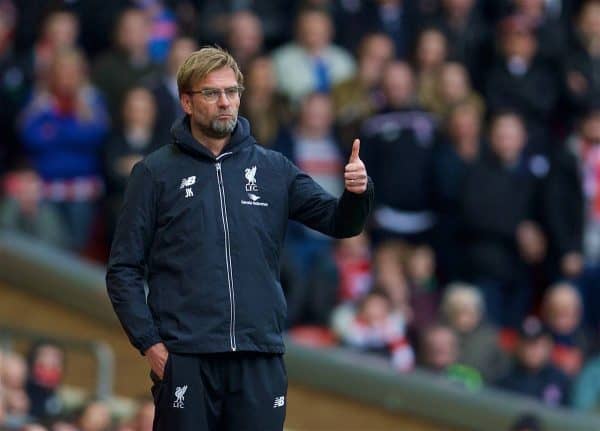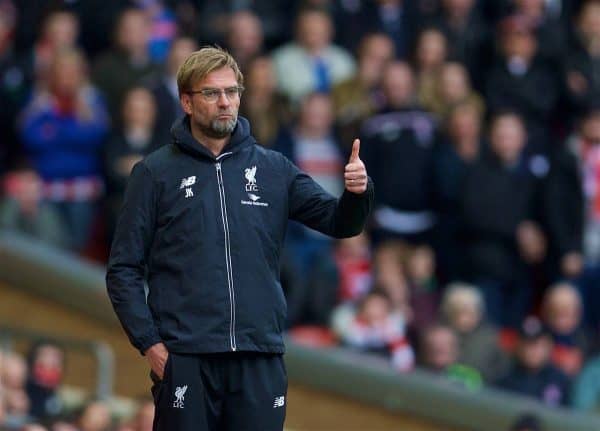 Much of Klopp's reputation has been built on taking what appeared average players and elevating them into something more.
He did so at Borussia Dortmund, and Mainz before that, and relishes the prospect of being the underdog.
Klopp said defying a better opponent by displaying greater effort and passion is an "important experience for the mind and the heart because it's at times like those that you understand that you've got a little bit more in you."
Despite arriving at Anfield to a fanfare in October, progress – particularly in the Premier League – has not been as rapid as some expected, although a Europa League semi-final represents a degree of success.
However, Klopp never set himself up as a miracle worker and focuses on the small gains which add up to something greater.
"There are people who say that if you don't clearly set yourself big goals then you're not really ambitious," he said. "Those people have no idea how to attain goals."