Liverpool defender Dejan Lovren believes he is a cleverer player having learned from past mistakes.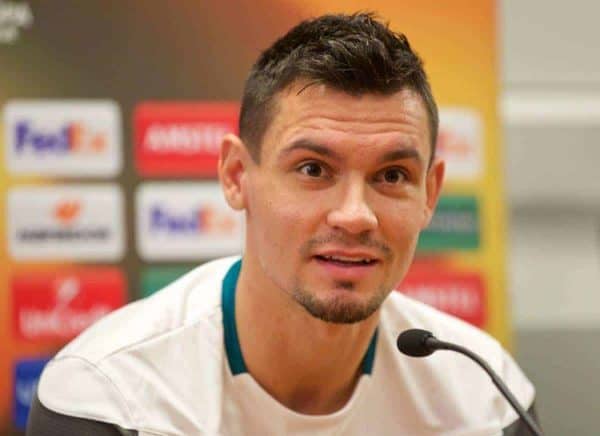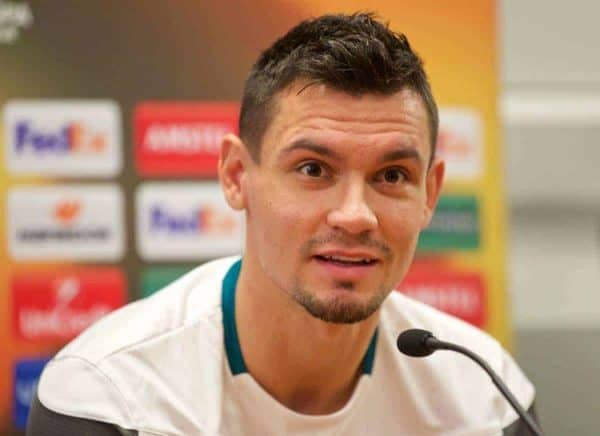 The Croatia international put in an impressive performance alongside centre-back partner Mamadou Sakho in the 1-1 draw against Borussia Dortmund in Germany to give his side a chance of progress in next week's Europa League quarter-final second leg.
That was despite walking the disciplinary tightrope of knowing a booking would have ruled him out of what is likely to be a highly-charged return at Anfield.
It was arguably one of the 26-year-old's best performances for the club since arriving in the summer of 2014, having struggled to reproduce the form he showed for Southampton prior to his £20million move.
During his settling-in process Lovren was prone to the odd error or miscalculation and at times he looked timid and reticent and, as a result, failed to dominate opponents.
However, having helped keep Dortmund's attacking three of Pierre-Emerick Aubameyang, Henrikh Mkhitaryan and Marco Reus – with 75 goals between them this season – quiet while avoiding any damaging caution showed a maturity befitting of the European occasion.
"It was difficult for me because I want to play every game but when you think about bookings you will get a booking," he said.
"So I didn't think about it, I just concentrated on the my game and my defensive things and it was okay.
"I will do everything for my team but I think I have learned from my mistakes, I think I am a little bit cleverer now. I am more experienced today."
Despite Mats Hummels' header just after half-time cancelling out Divock Origi's opener, Liverpool's performance at Signal Iduna Park was one of the best collectively from a defensive point of view.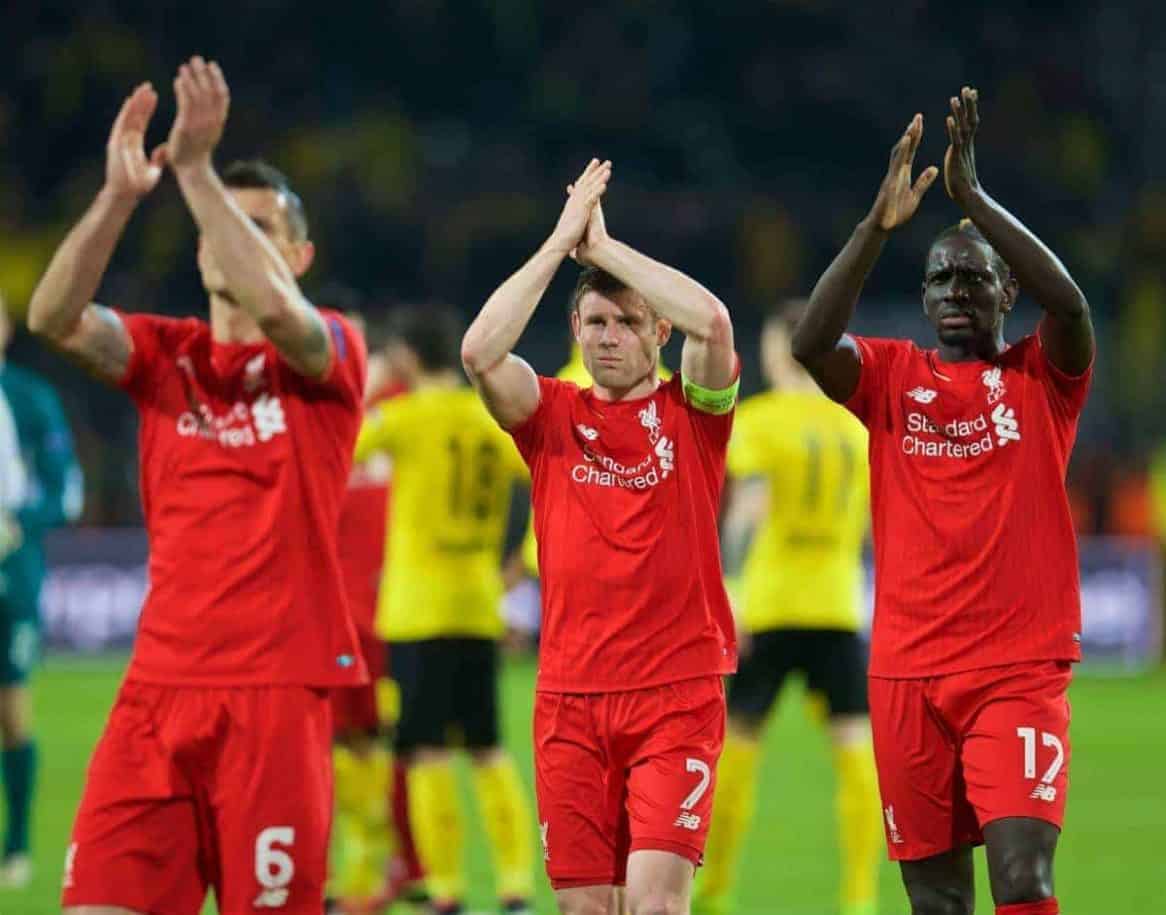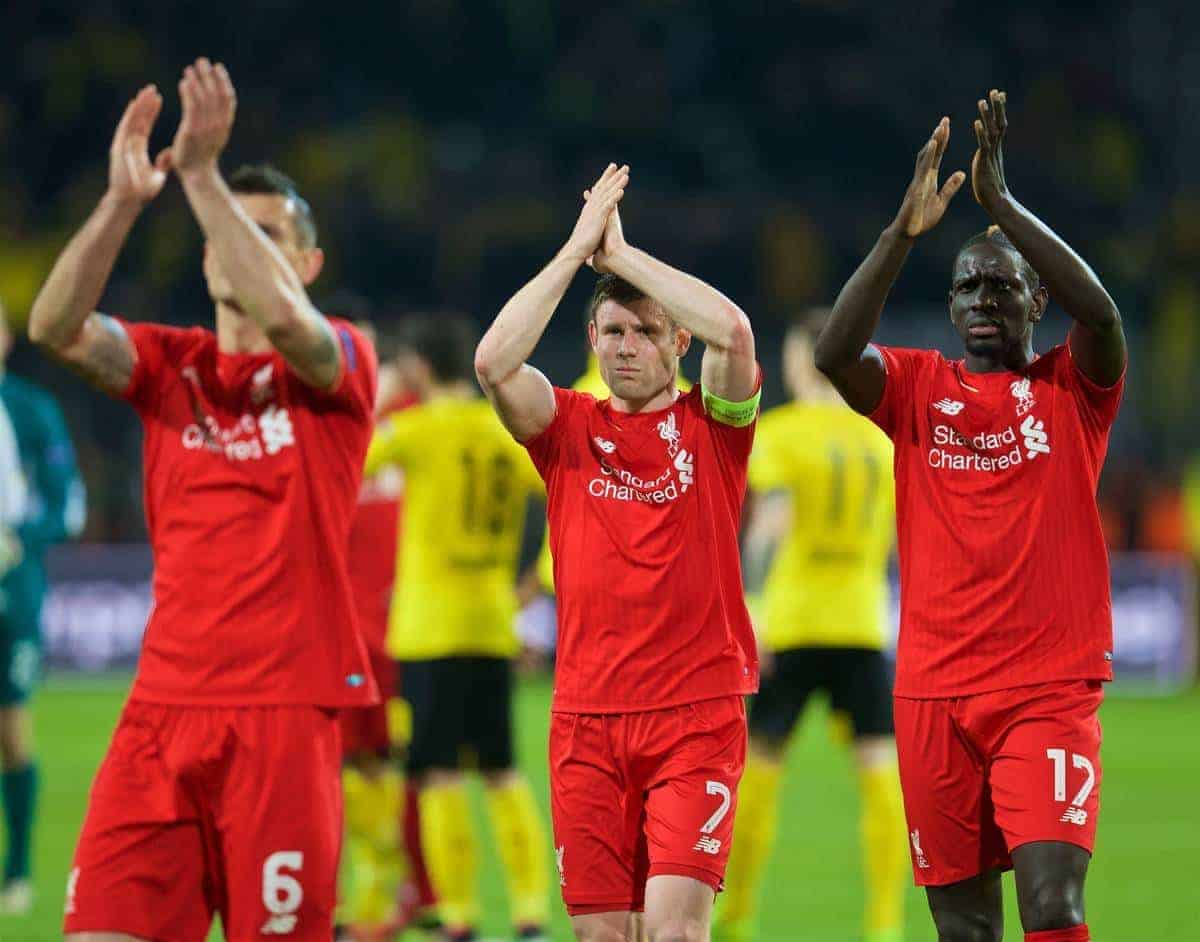 It could easily have been better had Origi converted a one-on-one with goalkeeper Roman Weidenfeller seconds before the interval and it is a sign of their growing confidence that the team left Germany disappointed not to have beaten manager Jurgen Klopp's former side, one he ranks among the top five in the world.
Lovren added: "It was a good result. I think we can be a little disappointed because we could have taken the game 1-0 and it would have been a perfect game for us, but we just lost a little bit of concentration on the cross.
"It was one moment and a lack of concentration. We need to learn about this. We are still young and have a lot of young players but these mistakes can cost you – like they did.
"Everyone had a great defensive record, from Origi to the goalkeeper.
"I think it was a great effort from all of us in defence and all it was missing was maybe Divock scoring the one-on-one against their goalkeeper and it would have been a different game.
"It is okay for us, everything is still open. They have a good team and have been playing well here but I think it will be a different game at Anfield.
"It was a great atmosphere: they had the 12th man but we will have the 12th man at Anfield – I think we will beat them in the atmosphere stakes."
On his burgeoning partnership with Sakho Lovren said: "After a couple of games together it is much easier to understand each other and we hope to continue like that."