Liverpool captain Jordan Henderson is desperate to play in the Europa League final having initially wondered if he would be fit in time.
The England midfielder damaged knee ligaments in the quarter-final first-leg draw against Borussia Dortmund in Germany on April 7 and initial assessments put his time out at between six to eight weeks.
That left him a distant landmark of the final against Sevilla in Basle on Wednesday as his primary target and after returning to training this week he has a chance of making Jurgen Klopp's squad.
However, both he and his manager have to weigh up just how fit he can be after time on the sidelines and there is also this summer's European Championship to consider.
"Every player wants to play in a European cup final. I'm no different," Henderson said.
"I'm desperate to be involved but at the same time I need to make sure I'm ready.
"I've worked hard. I've done everything I've been asked to do.
"The medical team have been fantastic to get me back as quickly and as safely as possible.
"There were doubts (about making the final). We knew it would be close but in the last week or two I've progressed really well.
"I'm feeling stronger all the time. I'm looking good so far but there are still a few days to go. "Hopefully I will be even stronger by the time the final comes round.
"I know I've got a big tournament around the corner but my focus is solely on the cup final and if I can get ready for that it will be massive for me.
"We will have to wait and see. I think I've got a good chance of being available for the final."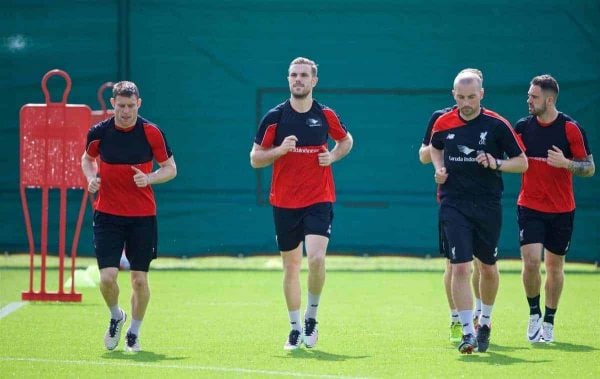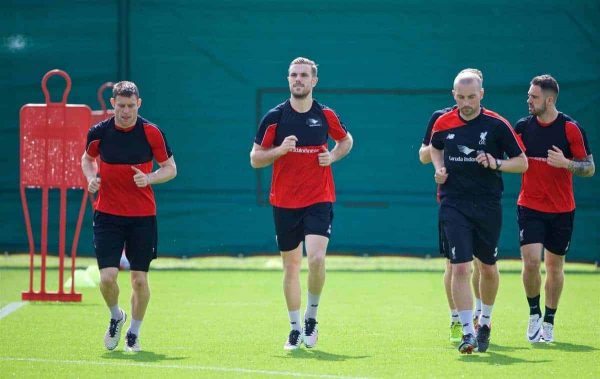 The final has been Henderson's motivating factor during his rehabilitation, during which he has had plenty of thinking time.
So has he considered what it would be like to lift Liverpool's first European trophy for 11 years?
"Yeah of course. It would be an unbelievable moment," he added. "It will be the biggest night of my career.
"I'm very confident that we can finish the job off on Wednesday night.
"The main thing is we win the trophy, no matter who lifts it."