As we continue our reviews of the Liverpool squad for the 2015/16 campaign, we turn our attention to James Milner's debut season at Anfield.
Arriving at Anfield upon expiry of his Man City contract, James Milner was widely viewed as clever acquisition by Brendan Rodgers.
And enjoying an overall good first year on Merseyside – despite some patches of underwhelming form – Milner has proven just that, settling in and becoming an important part of the team.
James Milner, 2015/16
Started: 43
On as substitute: 2
Unused substitute: 2
Goals: 7
Assists: 14
Average TIA Player Rating: 6.14 (out of 10)
Average rating under Klopp: 6.2
Slow Start Centrally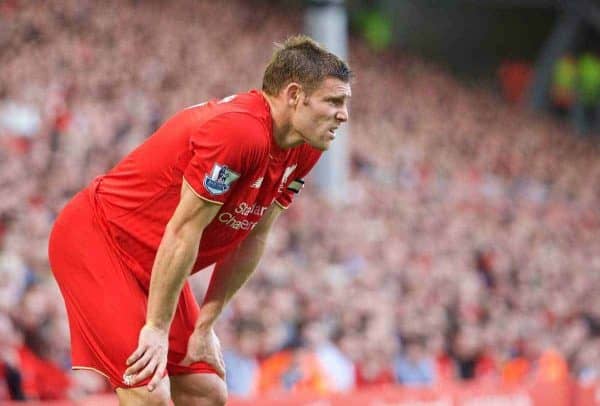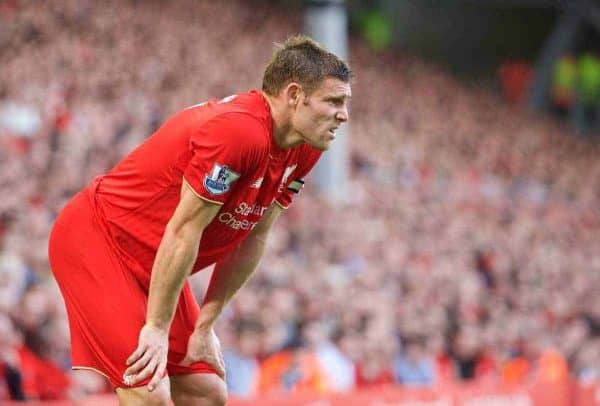 Milner was handed the vice-captaincy alongside the central role he craved by Brendan Rodgers, and instantly struck up an impressive partnership with Jordan Henderson in pre-season, which lasted only one league game due to the captain's injury.
Milner provided an industrious figure, helping the Reds to seven points from nine in a positive start, but craft and composure eluded him, frustrating with a lack of productivity to complement his commendable work rate.
He struggled to impose himself or impress early on, and it wasn't until his seventh outing in the 3-2 win over Aston Villa that he showed more of the form expected, scoring and assisting that day.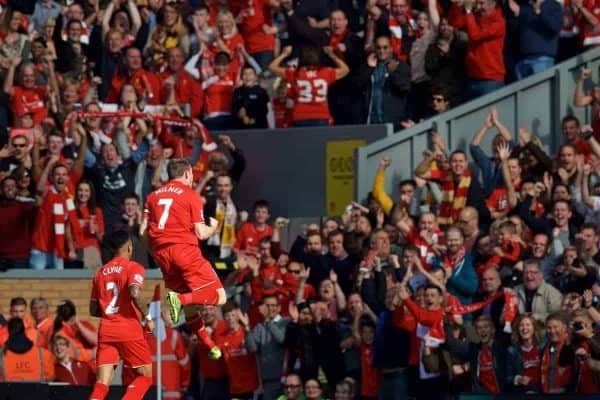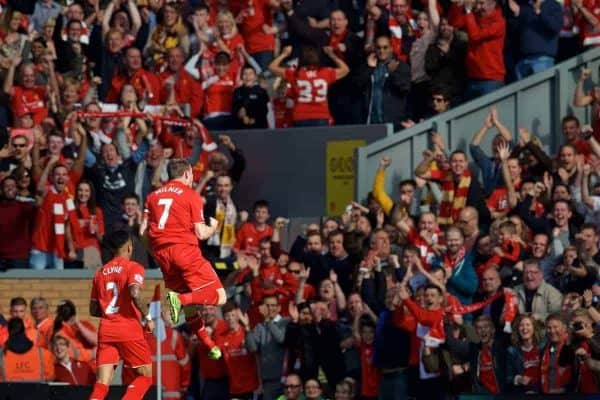 But with the Reds struggling, Milner lacked the leadership needed as stand-in skipper, none more so than in the embarrassing draw with Carlisle in the League Cup, and despite assisting Danny Ings' Merseyside derby header, it came in another uninspiring display.
Milner ended Rodgers' tenure in poor form – with an average TIA rating of just 5.94 – and murmurs of discontent over his signing typified his lacklustre start.
Despite Milner's preference for a central position it was clear it wasn't his best which Klopp recognised, prompting a change of role and, consequently, form.
Better When Wide

Klopp's instant use of 4-3-2-1 formation saw Milner flanking a midfield three from where he claimed the first league assist under the new boss – crossing brilliantly for Christian Benteke's header against Southampton.
Milner's underwhelming form largely continued despite the change, but he did score important goals against Swansea and Bordeaux as injuries began to decimate the squad and halted quick progress.
As bodies returned and Klopp moved towards his preferred 4-2-3-1 set-up with Henderson and Can anchoring centrally, Milner moved to where he spent the majority of his career; wide in the attacking midfield trio.
There was a reason he had played there so heavily throughout his career, and after a poor December for the team and Milner, it showed, with the new year bringing an improved and influential vice-captain.
An assist in the 3-3 draw with Arsenal playing wide sparked an impactful and consistent second half of the season, with Milner grabbing three goals – including the winner against Augsburg – and two assists in the next eight games.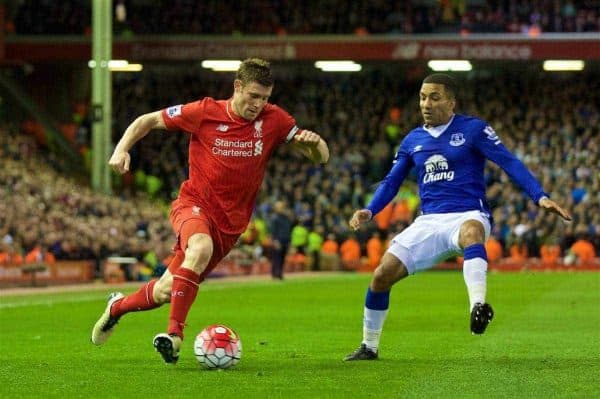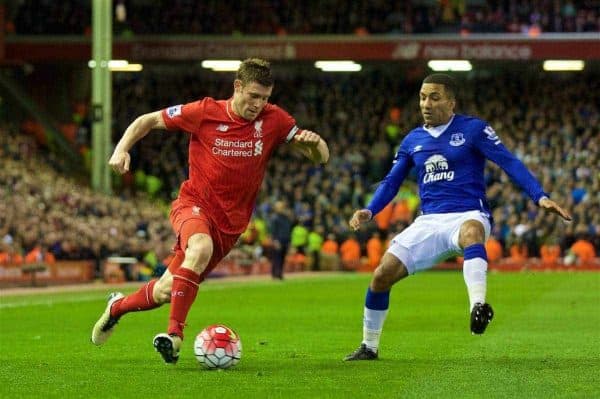 Milner was both more productive and influential from the position, vindicating Klopp's decision to move him wide, from where he turned in an excellent performance against former side, Man City, scoring and assisting in the 3-0 Anfield win.
Milner's contributions – especially assists – were prolific and he collected three over two legs against Borussia Dortmund, enjoying a fantastic impact when switched to a wider position by Klopp in the dramatic 4-3 win.
This was the sort of leadership wanted earlier in the campaign, and playing from a role where his endless energy proved productive and his outstanding crossing ability was maximised, he was able to provide.
Circumstance moved him back centrally for the end of the season and though his form was better – claiming two assists against Everton and a nine-out-of-10 performance against Villarreal at Anfield – it was clear he was much better wide, proved as he signed off with flat central displays against Chelsea and Sevilla.
Underrated Asset

Milner has never and will never be the most fashionable player but what he offers should not be underestimated.
He may not be the most gifted man at Anfield, but he plays an important role in combining underrated attacking influence with defensive quality, which has been utilised to good effect especially away in Europe.
Ironically, he made more direct goal contributions than any Red this season – seven goals and 14 assists – and though stats can be misleading, it shows the influence he carries.
He does frustrate with his untidiness in possession and he has weaknesses like any player, but his team-first attitude and his vast experience also provide welcome traits to a developing squad.
Milner is almost taken for granted due to his selfless mentality and versatility which often sees him played anywhere but his best role, but wherever deployed he gives his all and often to a good level.
Milner may only be a 6.14-out-of-10 man each season – his average TIA rating this year – but he is an underrated asset without question.
Overall Assessment & Future Role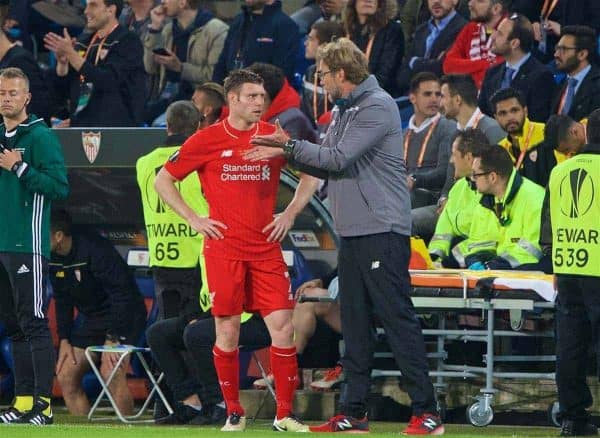 After a slow start to life on Merseyside, it turned into a quietly productive first year at Anfield for Milner.
It took a while for him to show what made him such a valuable asset at previous clubs like City, but he grew to provide it under Klopp's guidance.
His selfless attitude is a key attribute which ties in perfectly with Klopp's ethos and alongside his versatility – he's played wide in attack, central midfield and even at right- and left-back – it makes him a valuable asset to the squad.
Now 30 years old, Milner isn't getting any younger, nor is he likely to improve much further, and as Klopp strengthens his squad next season, he is likely to see more of a squad role, rather than a starting berth, come his way.
The influence he offers does make him an important player for the club, and definitely one to keep around.
Best Moment: The beautiful stand-up cross for Dejan Lovren's winner against Dortmund
Worst Moment: Crystal Palace red card, or every time he took a corner