We take a look at how the media reviewed Liverpool's 1-1 stalemate against Chelsea on Wednesday night.
Jurgen Klopp's Liverpool signed off for the season at Anfield by battling to a late draw against Gus Hiddink's Blues.
Eden Hazard put the Londoners ahead with a brilliant solo effort in the first-half, which substitute Christian Benteke cancelled out to rescue a point for the Reds, heading in Sheyi Ojo's cross after a fumble from Asmir Begovic in stoppage time.
It was a poor team performance from Liverpool – who played like a side with bigger and more important matters on their minds – denying themselves the chance to enjoy the perfect preparation ahead of next week's Europa League final showdown.
Here is how the media assessed the final game in front of the Anfield's historic Main Stand.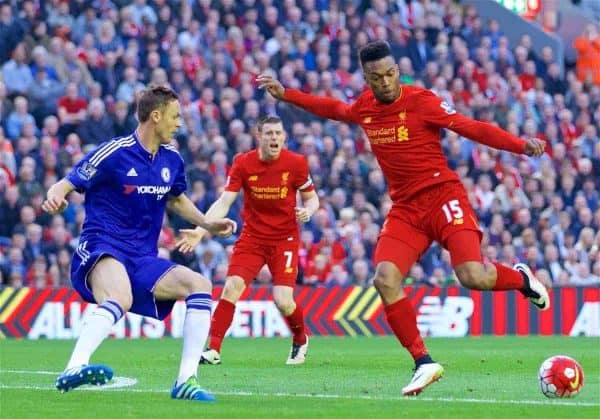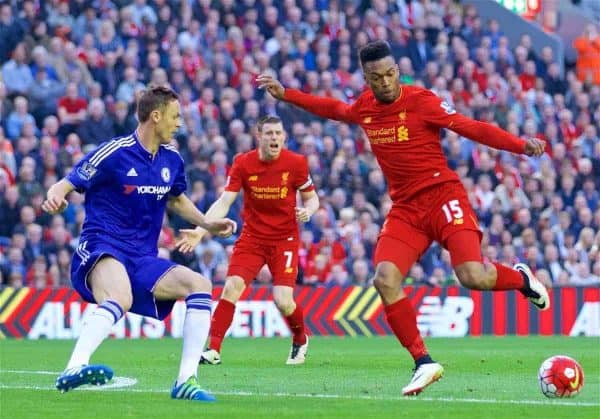 After limping to a draw against Hiddink's men, there was much focus on a flat display from a Liverpool team widely expected to be the starting lineup for the Europa League final next week.
The Express' Paul Joyce wrote:
If he is not necessarily daunted by that challenge, then, equally, he will hope the side he is expected to entrust with lifting the trophy in Basel next Wednesday was simply saving their best until then.
The Guardian's Andy Hunter feels Liverpool will need "much more" next week:
The combination of the two Liverpool substitutes for the equaliser reflected well on the team's attitude and manager's decision to go for broke, but he will need much more from what appeared his Europa League final side when it reconvenes against Sevilla next week.
Simon Hughes for the Independent also assessed:
This time next week Liverpool might be a Champions League club once again and this match will be forgotten about.

For that to happen, though, they will have to play a lot better than they did against a Chelsea team that contained John Obi Mikel as a makeshift central defender.
ESPN's Richard Jolly echoed:
If it was proof of Liverpool manager Jurgen Klopp's ability to change games; the worry is that he named the starting 11 that he could field against Sevilla in next week's Europa League final.

He will need a radically improved performance if they are to secure their first silverware of his reign.
Steven Kelly, also for ESPN, labelled Liverpool's struggle "alarming":
Minds may well have been elsewhere with the Europa League final next Wednesday, certainly Anfield was very subdued, but it was a little alarming to see the eleven that may face Sevilla struggle so badly.
However, BBC's James Gheerbrant felt it was a useful point that keeps Liverpool moving forward:
Klopp downplayed the result's importance, but this was a point that will maintain the feelgood factor at Anfield under the charismatic German before their second final of the season.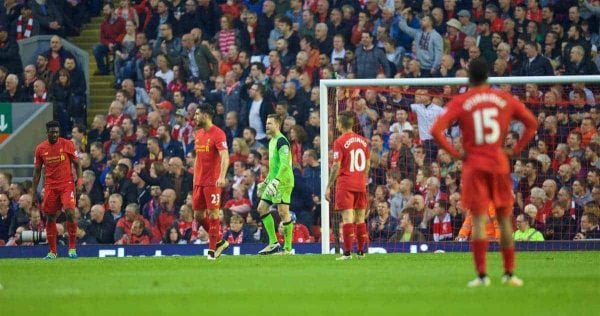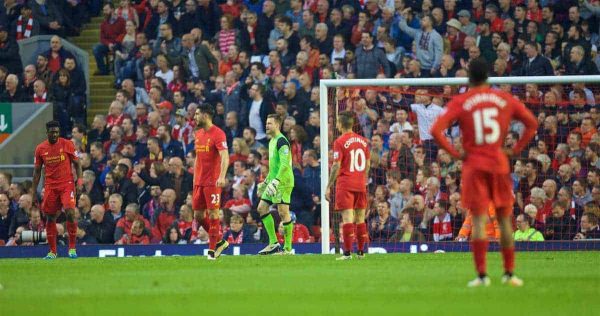 Reporters gave their views on Liverpool's sloppy display and why the Reds struggled to impress on the night.
Dominc King for the Mail felt Liverpool's choices in the final third left a lot to be desired:
Even when Liverpool got into threatening positions, they never convinced; Sturridge, for one, saw a glorious opportunity spurned on the hour when Begovic smothered a drive from close range.
Kelly thought the Reds' attacking players had a "collective off day":
It wasn't that Liverpool didn't press hard for an equaliser after Eden Hazard's stylish opener; it's just that very little came off for the home side as their attack-minded players had a collective off day and everyone sought primarily to steer clear of injury.
The Telegraph's Chris Bascombe thought Klopp's side lacked composure in their play:
Liverpool lost composure and patience too soon once the momentum shifted against them but they have more stamina under Jürgen Klopp, who could argue his side started the game with greater quality and intensity.
Goal's Melissa Reddy felt Liverpool, perhaps understandably, lacked desire to compete:
Perhaps they were reluctant to jeopardise their place in the final, especially in light of Liverpool's atrocious luck with injuries this season.

Their usual enthusiasm to get stuck in was replaced with standing off, which encouraged Hazard to treat five markers as though they were invisible as he fired in the opener.
The Liverpool Echo's James Pearce felt Klopp's men lost their way too easily and lacked end product:
The Reds lost their way alarmingly after making a flying start against the Londoners.

[…]

The approach play was slick but there was no end product.
Echo colleague Andy Kelly thought the Reds were "lacking in sharpness"
The Reds were ponderous, slow in thought and movement, lacking in sharpness especially when asked to go and get the ball back.
Hughes also pondered whether the display was a result of diverted attention or overdue tiredness:
Having played so much, especially since Christmas, it seemed as though it might have been up to Klopp to determine whether this performance was a consequence of diverted attentions and players being afraid to commit to the high intensity levels that he usually demands in case of injury ahead of a big game, or, in fact whether Liverpool are getting tired at exactly the wrong time.

However, Liverpool did receive praise for producing another display of the never-say-die spirit Klopp has installed in his squad.
Reddy wrote:
Exactly a month after succeeding Brendan Rodgers, the German demanded his side push until the final whistle if they're in need of a goal following a 2-1 defeat to Crystal Palace.

"We decide when it's over," he said authoritatively, and Liverpool did just that, continually asking questions of Asmir Begovic until the Belgian bagged the equaliser.
Pearce also commented on Liverpool's much-improved spirit:
How better to illustrate the impact of Jurgen Klopp than with a dramatic last gasp equaliser in front of the Kop as Liverpool rescued a point against Chelsea.

[…]

Back then this was a group of players resigned to their fate when the chips were down. Shoulders hunched. Anfield was a place where the Reds' resolve was easily broken.

Not any more. Not on Klopp's watch.
The Mirror's David Maddock praised Liverpool's refusal to accept defeat, showing Klopp's philosophy once more:
It seemed merely a stinging soundbite at the time, but as his Anfield tenure has developed, the supporters have realised they are not hollow words, but a philosophy, as a revived Chelsea discovered painfully in the dying seconds here.
And after the final home game of another season, Pearce reflected on a transformed Anfield under Klopp and the optimism for the future:
Anfield is now a very different place. Both hope and pride spring eternal. The applause raining down from the stands to Klopp and his players was a show of true appreciation.

Some of the memories of this campaign will last a lifetime.