The 2015/16 season is done and dusted, with Liverpool's players enjoying varying degrees of success throughout the campaign.
It proved to be a very up-and-down year for the Reds, who came on leaps and bounds under Jurgen Klopp but struggled to find any kind of consistency.
Losing the Europa League final against Sevilla was a devastating way to end the season, but there are still plenty of reasons to feel very positive about the future.
An exciting summer in the transfer market awaits.
We have published player ratings for every Liverpool game this season, and following some top-class detective work, an average rating has been found for each Reds player.
Here is a look at how they fared during the campaign.
Goalkeepers
Simon Mignolet – average rating: 6.22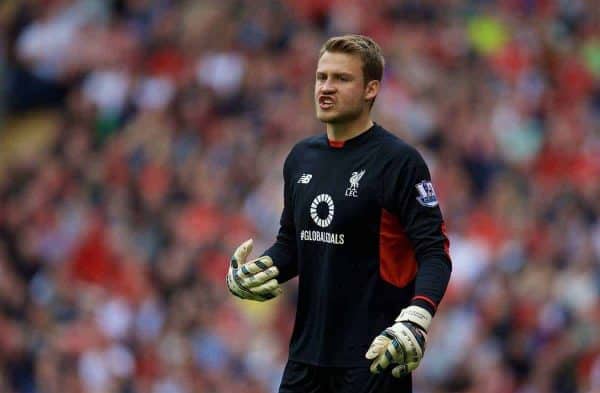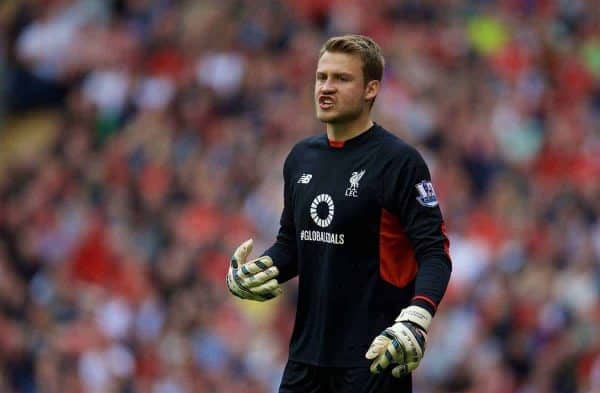 The 28-year-old was consistent in his inconsistency all season long, failing to get on a run of good form at any point.
There were some good performances along the way, most notably away to Tottenham in Klopp's first game in charge, but he also flopped at home to the likes of West Brom (3/10), Sunderland (4/10) and Newcastle (5/10).
Adam Bogdan – 5.20
Bogdan proved to be a poor signing from Bolton, and his high point came early in the season, when three penalty saves helping Liverpool defeat Carlisle in a shootout.
Dreadful mistakes against both Watford and Exeter earned the Hungarian a 4/10 rating both times.
Danny Ward – 7.00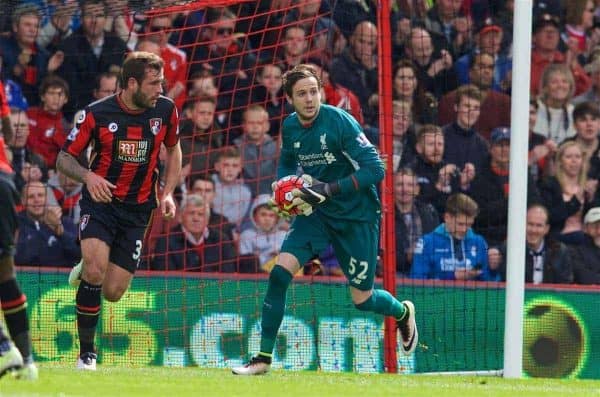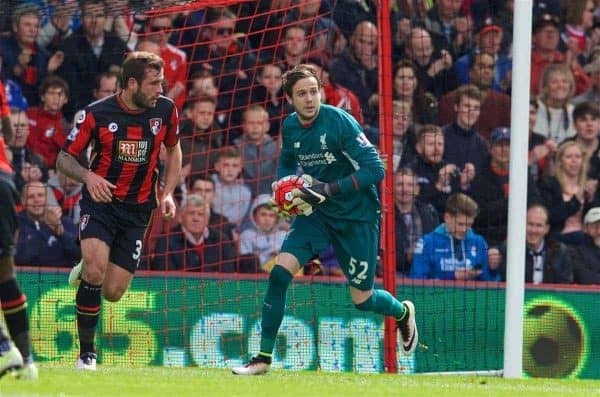 The youngster only made two appearances towards the end of the campaign, having returned from a loan spell at Aberdeen, but he impressed both times, against Bournemouth and Swansea.
Full-Backs
Nathaniel Clyne – 6.58
A model of consistency all season, Clyne barely had a bad game from August to May, with his 5/10 showing at Man United in the Europa League as bad as it got.
The 24-year-old was steady under both Brendan Rodgers and Klopp, although his performance level did appear to rise towards the business end of 2015/16.
Alberto Moreno – 6.32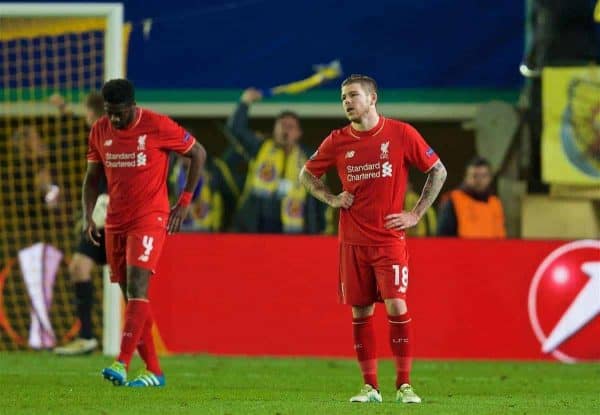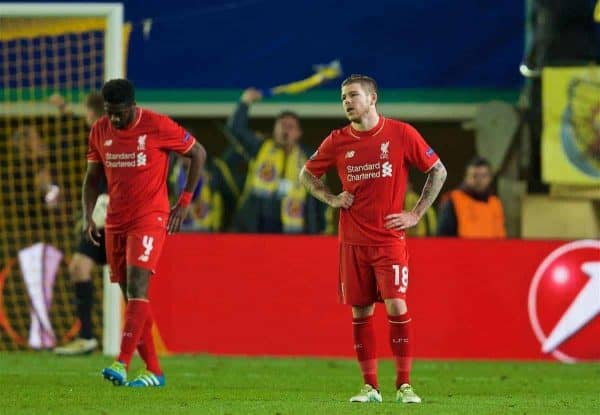 The much-maligned Spaniard still has plenty of doubters, especially after his Europa League final nightmare, and he failed to impress in general.
He started brightly under Klopp, having been left out in favour of Joe Gomez by Rodgers, but there simply weren't enough standout displays, both in a defensive and an attacking sense.
Jon Flanagan – 6.31
Flanagan missed almost two years of football through injury, and upon his return, he was steady rather than spectacular.
His best performance came at home to Man City, with his crunching early tackle on Raheem Sterling giving Liverpool an immediate psychological edge.
Joe Gomez – 6.5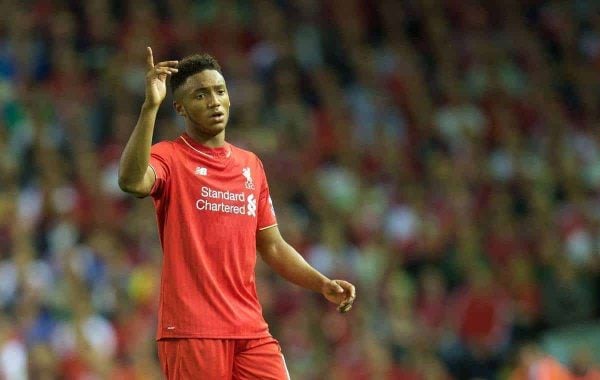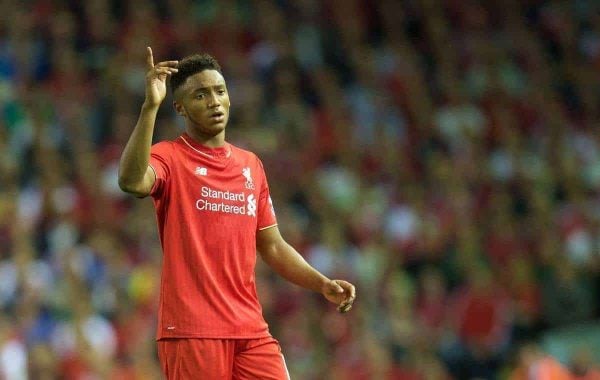 Gomez looked a class act during the opening weeks of the season, despite being played in a fairly unfamiliar left-back role by Rodgers.
The teenager was exceptional away to Arsenal in August, earning him an 8.5/10 rating, before injury cruelly ended his season in October.
Brad Smith – 6.5
He may not have set the world alight when deputising for Moreno at left-back, but Smith rarely had a poor game once Klopp gave him his chance.
The Australian's form probably got slightly worse as the months passed, with impressive early showings against Southampton, Sion, West Ham and Exeter earning him four 7/10 ratings on the bounce.
Connor Randall – 6.08
Randall never quite seemed to be up to it, despite being relatively solid, and there wasn't one performance that remotely stood out.
Jose Enrique – 5.5
He played twice all season, in both matches against Exeter, and looked like a League Two player both times. That's all you need to know about how 2015/16 panned out for Enrique.
Joe Maguire – 6
Just the one appearance for Maguire, who was fairly unnoticed away to Exeter.
Centre-Backs
Dejan Lovren – 6.5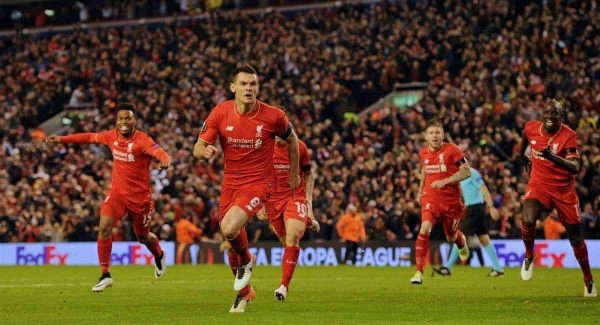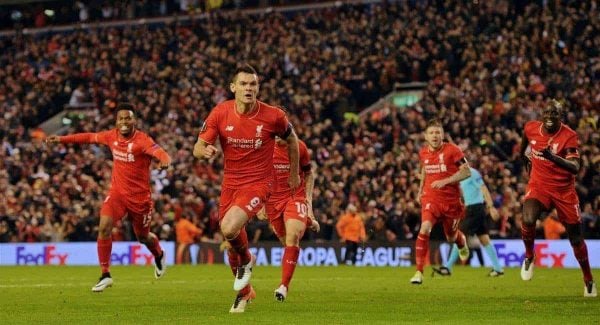 This was the year that Lovren came of age in a Liverpool shirt, but dreadful performances against West Ham and Man United early on saw him given a 4.5/10 both times.
He was consistently good once Klopp arrived, though, with standout displays coming against United, Borussia Dortmund and Villarreal in the Europa League.
Mamadou Sakho – 6.81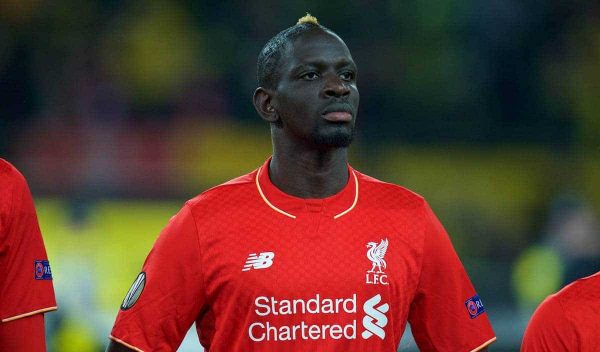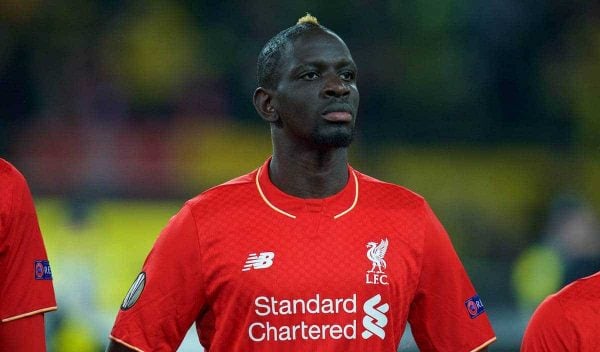 Prior to his off-field problems, Sakho was enjoying a formidable campaign, and was likely in the running for the club's Player of the Year award.
Having struggled for playing time under Rodgers, he was colossal from the off under Klopp, with a season-high performance coming at Old Trafford in Europe.
There was a wobble in the middle, however, with his abject showing at Watford in a 3-0 defeat in December particularly bad.
Kolo Toure – 6.61
It has been easy to treat Toure as something of a joke figure in 2015/16, but he never let Liverpool down at any point.
He improved as the season progressed, and barring a very poor display at Norwich, he was excellent from January onwards.
His superb performance against Villarreal (8.5/10) was one of his best in a Reds shirt.
Martin Skrtel – 5.98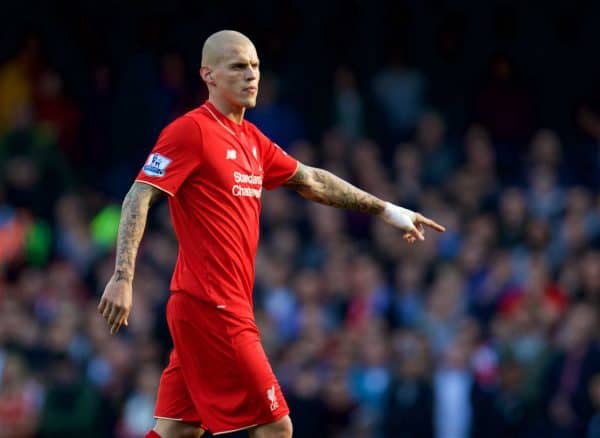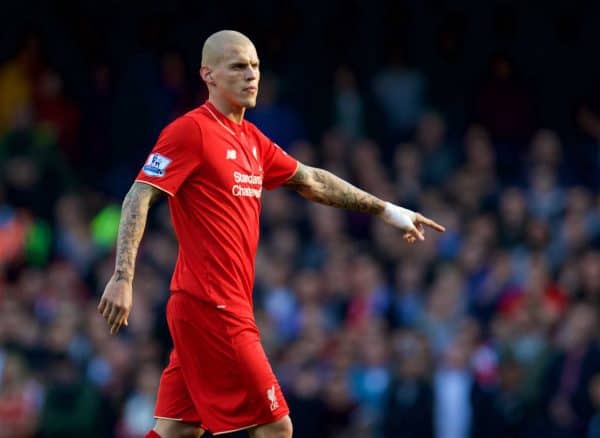 The Slovakian has surely played his last game for Liverpool, following a campaign full of error-strewn displays.
He peaked in the early weeks, helping keep clean sheets against Stoke (7/10), Bournemouth (6.5/10) and Arsenal (8/10), but got progressively worse by the game.
His dreadful second-half cameo at Southampton (3/10) effectively lost the Reds the game.
Steven Caulker – 6.5
Caulker was restricted to just one half-decent appearance at centre-back – he twice came on as an auxiliary striker, against Arsenal and Norwich.
Tiago Ilori – 6.83
The young Portuguese defender looked classy in both FA Cup third-round games against Exeter, and a 7.5/10 performance away to West Ham in the same competition was highly impressive.
Midfielders
Emre Can – 6.52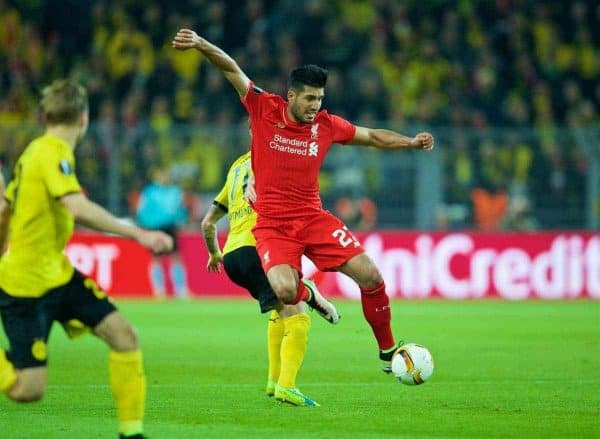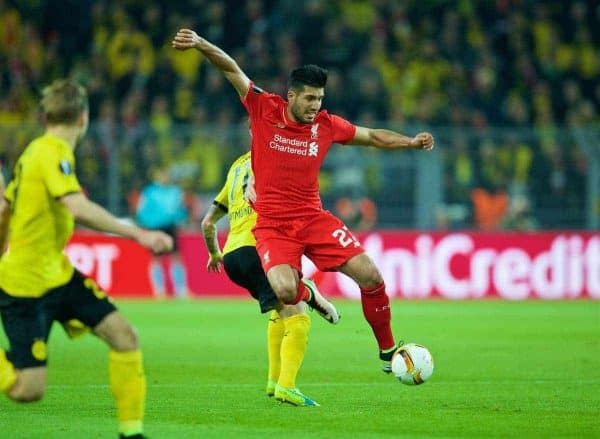 Can was undeniably one of Liverpool's best players in 2015/16, and he improved immeasurably as soon as Klopp arrived in October.
A bad mistake in the Merseyside derby at Goodison Park epitomised his iffy form under Rodgers, but from February onwards, he was invariably a man-of-the-match contender.
His sensational performance at home to Villarreal saw him awarded a richly-deserved 9/10.
Jordan Henderson – 6.21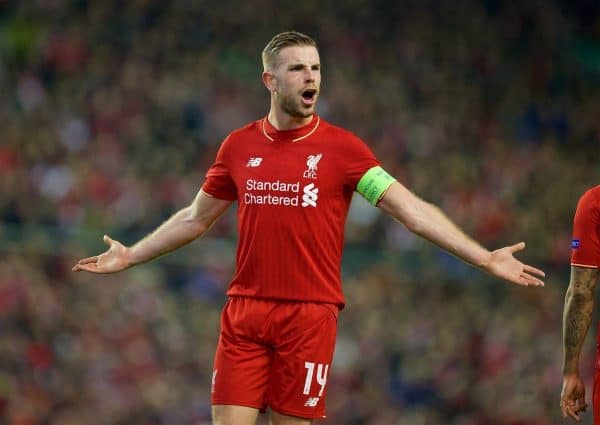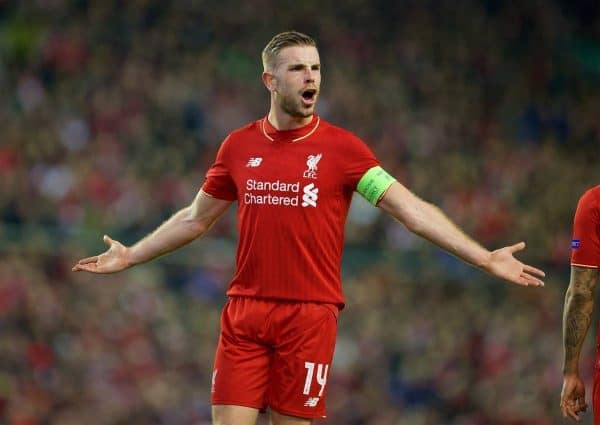 It was a frustrating season for the Liverpool captain, who never found his top level in a campaign wrecked by injuries.
There were a few trademark Henderson performances that emerged around Christmas, against West Brom (8/10), Leicester (8/10) and Arsenal (7.5/10), but more often than not, his influence was lacking.
James Milner – 6.14
This relatively low average rating is a surprise, considering how well Milner played in the last few months of the season.
The 30-year-old made a slow start to life at Liverpool, though, and it was only after the turn of the year when his quality really shone through.
A 3.5/10 against Carlisle in September was certainly a low point, but his 9/10 at home to Everton was fully merited, after a fantastic all-round display.
Lucas Leiva – 6.38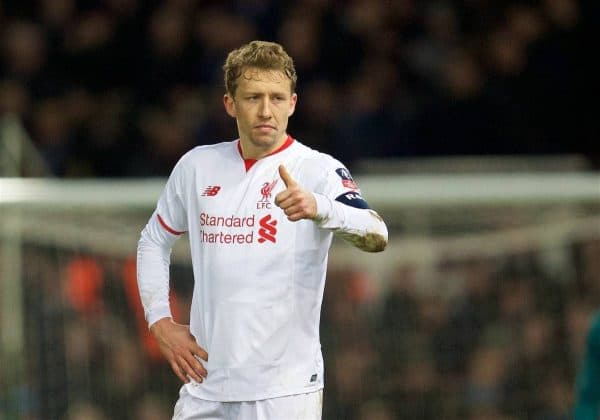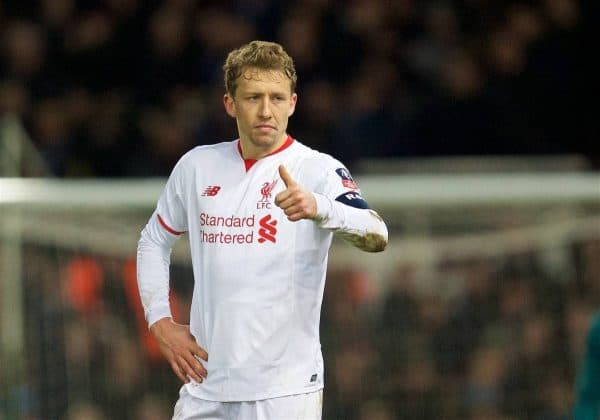 Lucas was often used as a centre-back by Klopp once Christmas had been and gone, and he actually did very well there, on the whole.
He was one of Liverpool's better players in Rodgers' final few months in charge, and he immediately excelled when Klopp took over.
The odd nightmare performance occurred now and again – Newcastle (4/10) and Watford (4/10) away – but he was magnificent in losing causes against West Ham and Man City, in the FA Cup fourth round replay and League Cup final, respectively.
Joe Allen – 6.77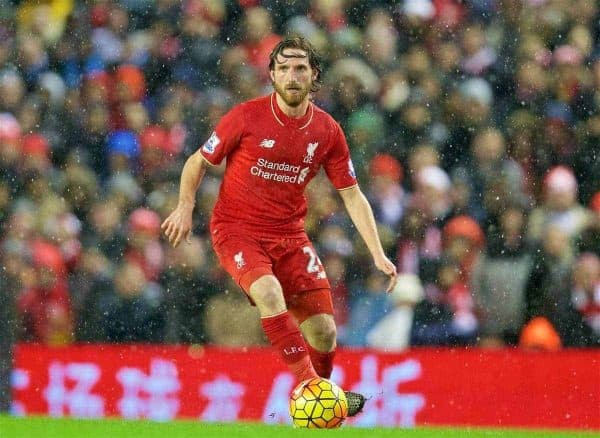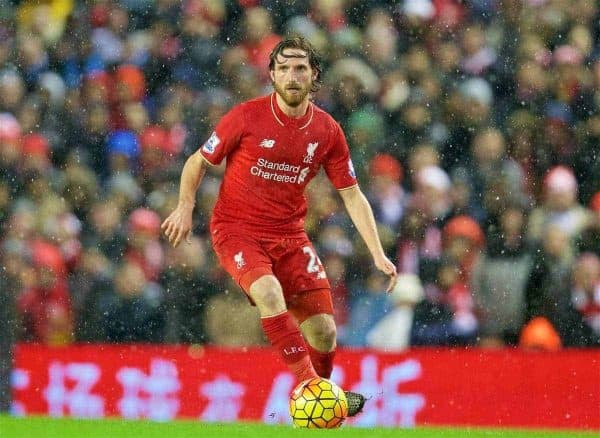 Not many would have predicted Allen being one of Liverpool's highest-rated players in 2015/16, but that is exactly what has happened.
His season barely got going until December, but a brilliant performance in the 6-1 win at Southampton in the League Cup quarter-final was a sign of things to come.
The Welshman was often at least a 7/10 between January and May.
Kevin Stewart – 6.68
Stewart enjoyed far more playing time than many would have expected last summer, and despite looking limited in ability, he rarely let the side down.
The 22-year-old always performed adequately more than anything, but he was superb in both FA Cup clashes with West Ham.
Jordan Rossiter – 6.5
The young midfielder only managed three appearances before an injury ruined his season. He was very impressive away to Bordeaux in September.
Cameron Brannagan – 6.9
Brannagan has something special about him, and he didn't produce one poor performance in a season that saw him win nine first-team appearances.
His 8.5/10 rating at home to West Ham in the FA Cup perfectly illustrated the huge talent at the 20-year-old's disposal.
Pedro Chirivella – 6.12
The young Spaniard struggled more than some of the other fringe players, with a nightmare 45 minutes at Swansea (4/10) seeing him substituted at half-time.
One good performance against Bordeaux under Rodgers was probably the highest point for Chirivella.
Attacking Midfielders
Philippe Coutinho – 6.44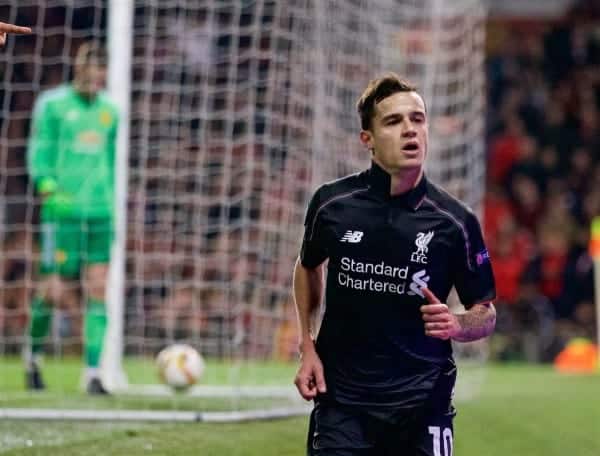 It was another strong season from Coutinho, who started 2015/16 by scoring a late winner at Stoke, but he never managed a long run of consistent brilliance.
Good and bad performances both came and went, with his magnificent showing away to Man City every bit as good as his display at West Ham was bad.
Adam Lallana – 6.39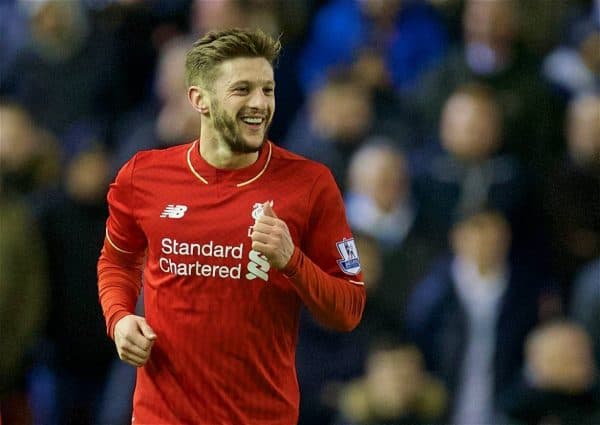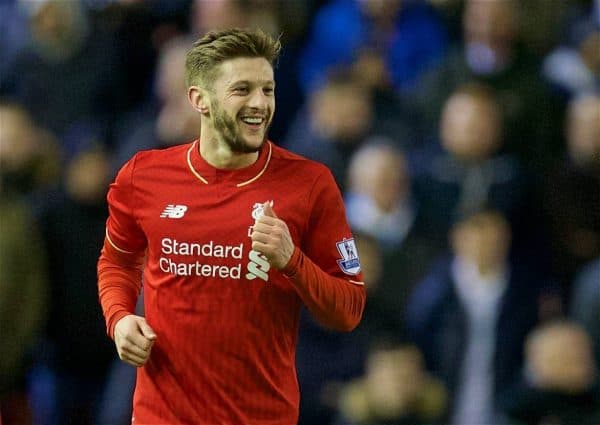 Lallana had a much improved season, and following a poor start, he immediately looked a different player when Klopp took over from Rodgers.
The match-winning performance at Norwich (8.5/10) stood out as a highlight, but he was also fantastic at home to Man City (8.5/10) in the league.
Roberto Firmino – 6.43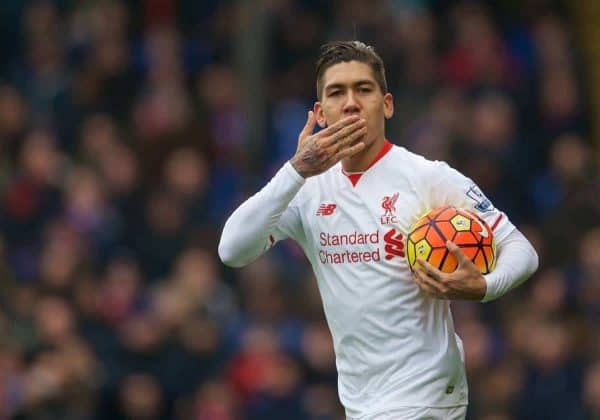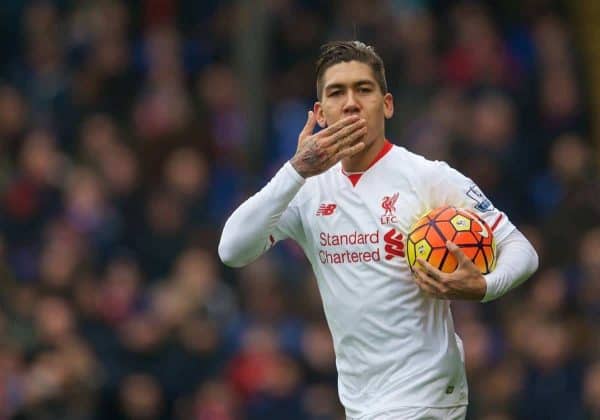 Firmino really struggled to adapt to life in the Premier League at first, and it wasn't helped by the fact that Rodgers was playing him out of position.
Klopp was a fan of the 24-year-old during his time in Germany, though, and he helped him improve hugely as the weeks went by.
The Brazilian was majestic in the 4-1 away to Man City, earning a fully deserved 9/10 for his efforts.
Jordon Ibe – 5.98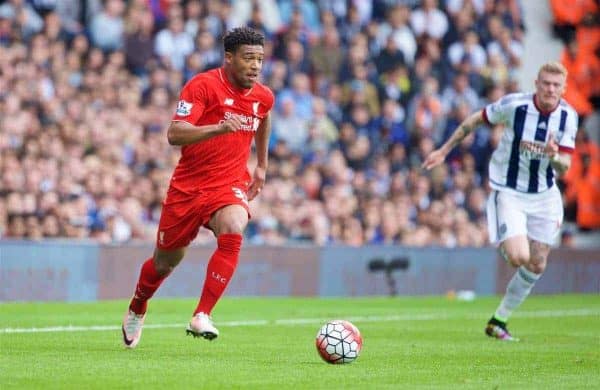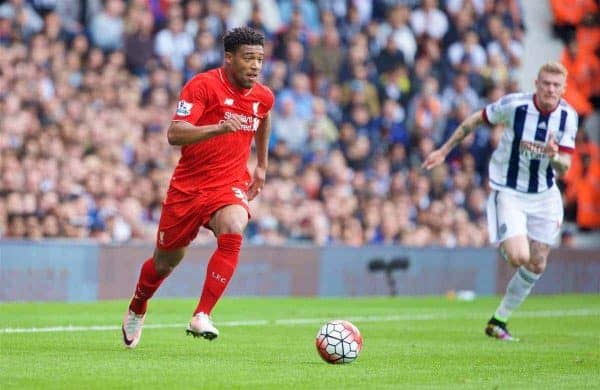 It was a disappointing season for Ibe, with the 20-year-old often failing to influence games and lacking end product.
He did improve in the early weeks of Klopp's reign, and shone away to Stoke (7.5/10) in the League Cup semi-final, but his playing time became increasingly limited.
Ibe's two worst performances of the campaign were away to West Ham (4/10) and Augsburg (4/10).
Sheyi Ojo – 6.61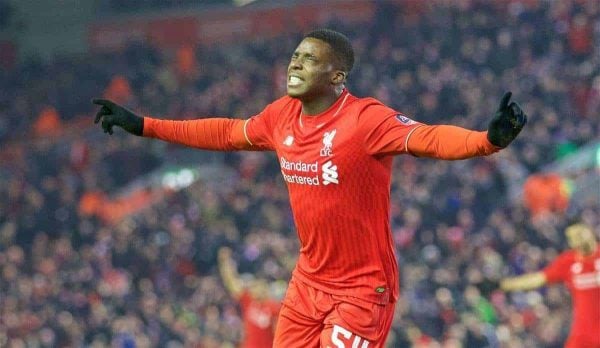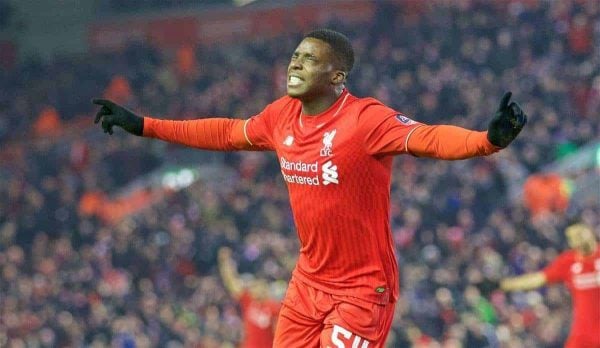 Every time Ojo made a cameo this season, he impressed. His goal at home to Exeter was exceptional, and he was one of the Reds' best players in the 2-1 victory at Bournemouth (8/10).
Joao Teixeira – 7
The classy Portuguese youngster only made seven appearances, and despite not being earth-shattering, he never got less than a 6.5/10.
Ryan Kent – 6.5
Kent's only game came away to Exeter, where he impressed fleetingly.
Strikers
Daniel Sturridge – 6.68
Despite suffering horrific luck with injuries, Sturridge still finished the season as Liverpool's top scorer, with 13 goals.
The 26-year-old showcased his world-class ability in the 6-1 win at Southampton (9/10), scoring twice, and he was equally brilliant away to Bournemouth (8.5/10).
Despite receiving some baffling criticism from some fans, only Sakho and Allen have a higher ratings average than Sturridge, excluding those who have only played a handful of games.
Divock Origi – 6.46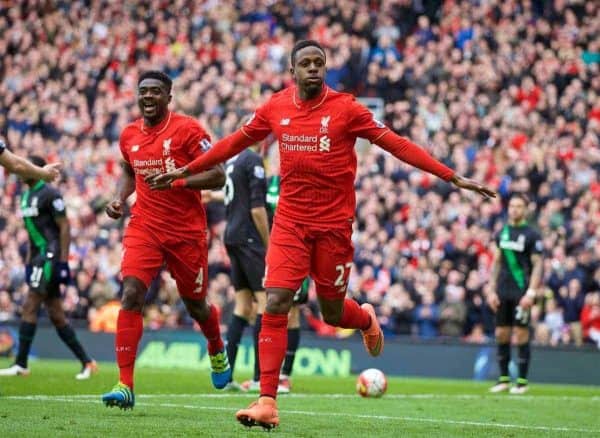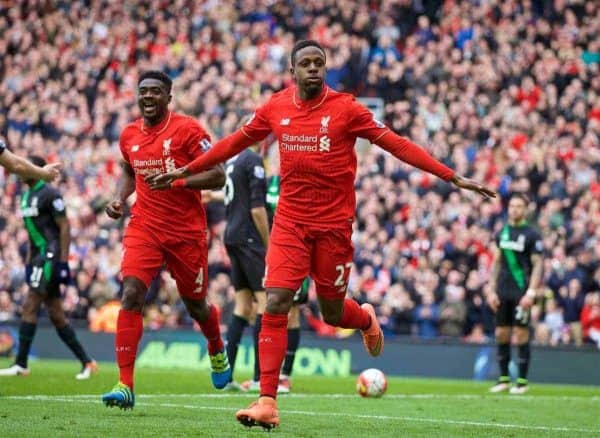 Origi was comfortably one of Liverpool's most improved players in 2015/16, going from a weak link under Rodgers to arguably the Reds' first-choice striker under Klopp.
His hat-trick at Southampton (9/10) in December was certainly a high point, in terms of performance, but he was also extremely poor when taking on the Saints at home in October.
It goes to show what confidence can do.
Christian Benteke – 5.79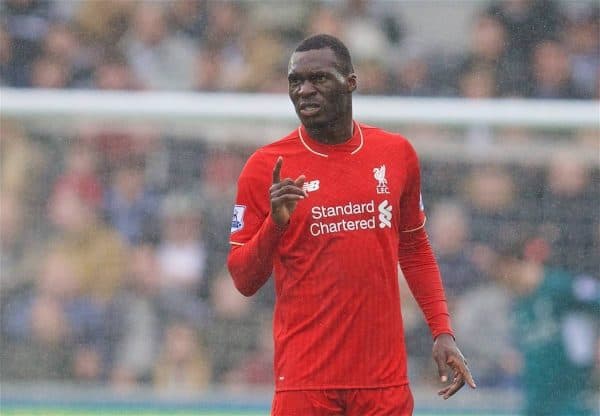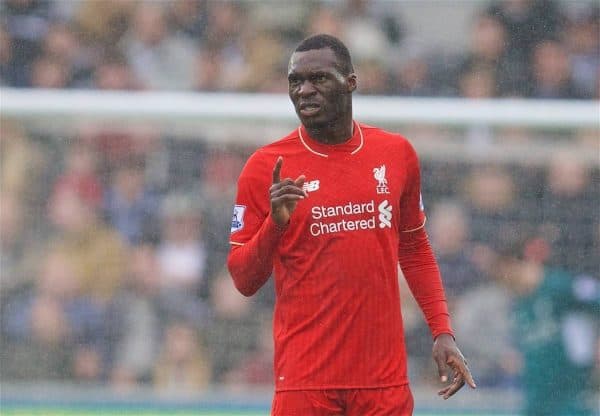 Benteke never came close to justifying the £32.5 million Liverpool paid Aston Villa for his services last summer, consistently looking out of place in the team.
The Belgian actually made an impressive start, having scored at home to Bournemouth (7.5/10) and shone away to Arsenal (7.5/10), but his displays got progressively worse.
He did chip in with 10 goals, in fairness, but only managed one 8/10 score, at home to Southampton.
Danny Ings – 6.33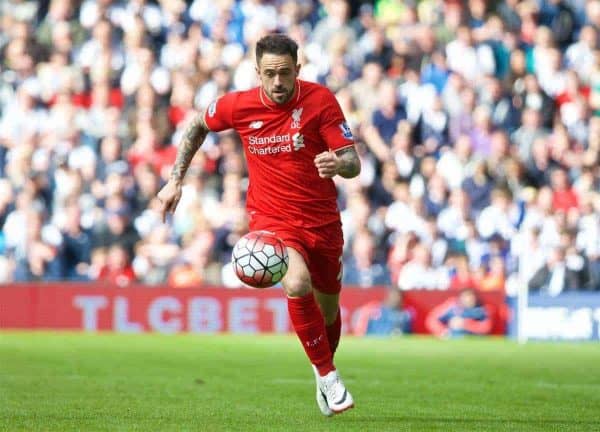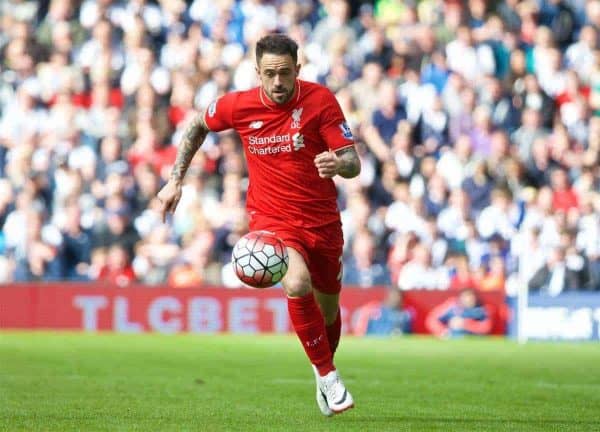 Ings looked sharp prior to a cruciate ligament injury picked up in October, scoring three times in eight appearances.
Goals against Norwich (7.5/10), Carlisle (7/10) and Everton (7/10) ensured he received good ratings in all three matches.
Jerome Sinclair – 6
Liverpool's youngest ever player only featured twice, scoring at Exeter.