Germany manager Joachim Low is the latest to suggest a move away from Bayern Munich for Liverpool's priority summer target, Mario Gotze.
Gotze has been heavily linked with a move to Merseyside following Jurgen Klopp's arrival at the club in October, with Liverpool believed to be pushing for a £20 million deal to sign the attacker.
Having fallen down the pecking order at Bayern, and with incoming manager Carlo Ancelotti said to have informed him he will play a bit-part role next season, a move away from the Allianz Arena would be beneficial.
That is the belief of Low, who has called Gotze up to his preliminary squad for the summer's European Championship in France.
Speaking to Suddeutsche Zeitung this week, Low said that Gotze "needs a coach who wants him on his team."
"Generally speaking, sometimes a transfer can set free new energy," he explained.
"Look at Toni Kroos. He was top at Bayern, but made the next step at Real.
"What Mario needs is trust. He needs a coach who wants him on his team by all means.
"But that's no criticism of Bayern, let alone Pep Guardiola."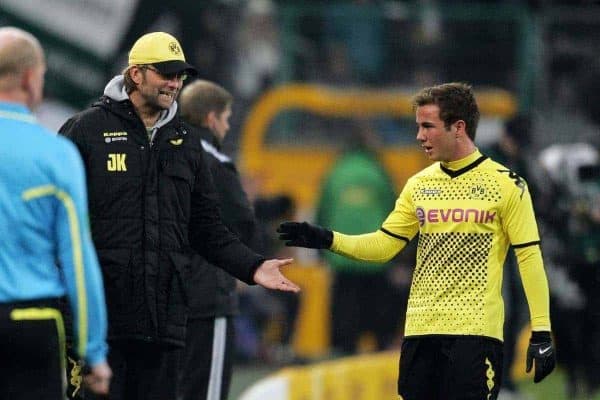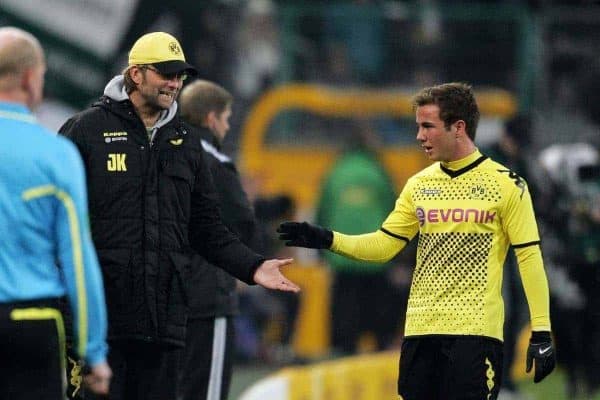 Gotze would certainly find a trusting manager in Klopp, with the Reds boss having nurtured his talents over three-and-a-half years at Borussia Dortmund.
Likely slotting into a key role in Klopp's attack at Liverpool, Gotze could look to restore his reputation as one of Europe's finest young players.
A delay in negotiations over a move for Gotze has not come for want of trying, with reports suggesting the Reds had been "throwing the kitchen sink" at the Bayern man in order to seal a deal.
"Liverpool have done absolutely everything in their power to make Gotze happen, throwing the kitchen sink at it," a source close to negotiations revealed this week.
"If the deal doesn't happen, it won't be because of a lack of effort from them, but because the player decided to go elsewhere.
"They won't get beat in terms of a bid or a package as they're prepared to do whatever it takes to land him. He is taking a long time over giving them an answer though."
This is far from encouraging news for Liverpool supporters, with a lack of Champions League football next season possibly affecting Gotze's decision.
But as Emre Can, Roberto Firmino, Simon Mignolet, Franz Beckenbauer and now Low have all attested, a move to Liverpool would be a positive one for the ex-Dortmund man.