As we continue our player-by-player season reviews, we take a look at how new signing Marko Grujic fared at Red Star Belgrade.
Grujic sealed his £5.1 million move to Merseyside in January, before rejoining Red Star on loan until the end of the season.
This allowed the midfielder to push for the Serbian Super League title with his boyhood club, before linking up with Jurgen Klopp's squad for pre-season ahead of the 2016/17.
As the first signing of Klopp's reign at Liverpool, there is a weight of expectation on the youngster, though he is unlikely to hit top form immediately on his arrival at Anfield.
But what can supporters expect from Grujic in 2016/17, based on his performances in 2015/16?
Marko Grujic, 2015/16
Started: 28
On as a substitute: 2
Unused sub: 2
Goals: 6
Assists: 7
Grujic's Red Star Farewell
With Red Star primed for success under Miodrag Bozovic in 2015/16, Grujic took up a key role in the Montenegrin's midfield, after establishing himself on the manager's arrival during the previous campaign.
Initially stationed at the base of Red Star's midfield, Grujic employed his physicality and dynamism to great effect as the Belgrade outfit gained momentum in their title charge.
Grujic is a 6'3″, dominant midfielder blessed with strong technical ability and a mobility that belies his frame, similar to compatriot and Premier League talent Nemanja Matic—a player who he has been regularly compared to as his rise to stardom continues.
Red Star went unbeaten before the Super League's winter break, with Grujic featuring in 21 of their 22 league fixtures, winning 20 and drawing once.
The youngster scored five goals and laid on a further seven during this period, with his best performance arguably coming in a 7-1 away victory over FK Cukaricki in December, scoring Red Star's first goal of the night with a low effort on the angle.
After sealing his transfer to Liverpool, however, Grujic was moved into a more advanced role by Bozovic, in a bemusing tactical switch by the 47-year-old.
Looking to benefit from Grujic's attacking qualities, largely his powerful, long-range shooting, Bozovic instead saw his most talented youngster marginalised, unable to build up the head of stream required to dominate defences.
His only goal in the second half of the season came when restored to his deep-lying role, captaining Red Star in a 3-1 defeat to Vojvodina, as Bozovic's side took their foot off the gas, safe in the knowledge that they were on their way to title success—secured at the beginning of May.
Lifting the Super League trophy at the end of the season, Grujic can be pleased with his final campaign in his homeland, but how did supporters see the midfielder in 2015/16?
The Supporters' View
We spoke to Serbian journalist Milos Markovic of Sportske.net and Futbolgrad.com to get an insight into the supporters' view of Grujic in 2015/16, you can follow Milos on Twitter here.
When Grujic was announced as Liverpool's first permanent signing under Klopp, supporters knew little about him, but how do Red Star fans see the midfielder?
Simply put, Marko Grujic is the fans' favourite. The youngster is the latest product of Red Star's youth setup and the supporters are pretty fond of those homegrown players that are humble, modest and honest in their commitment, which is definitely the case with Marko Grujic.
The Serbian talent has gone through a lot in his relatively short professional career, through a lot of not that great things, which only made the fans love him even more.
We know he's a midfielder, but what sort of role did Grujic play under Miodrag Bozovic this season, and how important was he to Red Star?
Marko Grujic was performing the role of a holding midfielder, similar to the one Nemanja Matic had in Chelsea's title-winning side last year. He was a direct link between the back four and the attack, never too shy to go upfront and test his luck with a pop on goal.
He can be best described as a box-to-box midfielder who plays with great maturity, the kind you would never expect to see from a 20-year-old boy. Grujic is a highly intelligent player who grabbed his chance with both hands, going from strength to strength throughout the season.
He impressed with his vision and passing abilities, while his professional attitude both on and off the pitch only helped him become a brand in Serbia.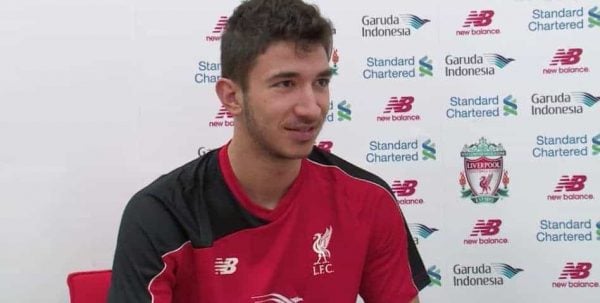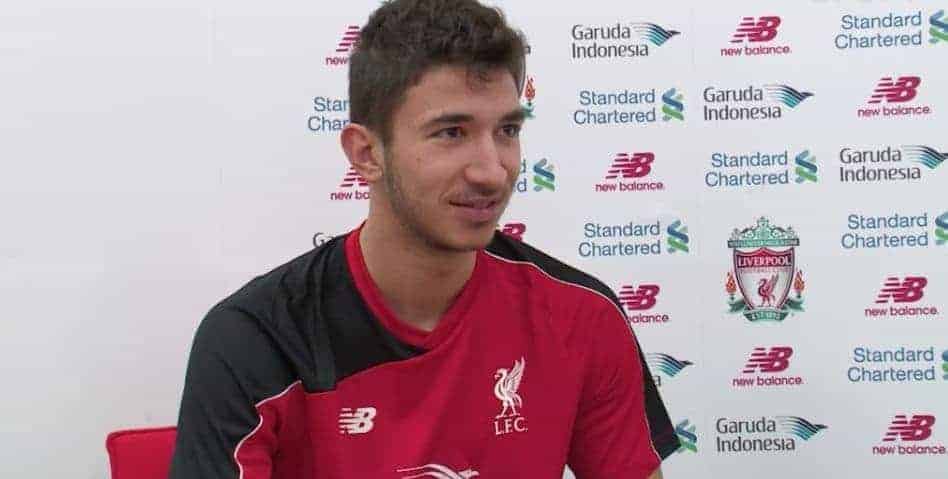 Grujic is coming into the Liverpool squad as a relatively inexperienced 20-year-old, but where do you see him operating under Jurgen Klopp, and what is his immediate future?
Marko Grujic was being pompously announced as Steven Gerrard's heir in the Serbian press, which I found to be over the top and an unnecessary burden for this young boy. They share some similarities in their style of play, but I personally think that Grujic needs to be very careful not to mess up his chance to succeed at Liverpool.
For starters he should study the curious cases of Lazar Markovic and Milan Jovanovic. I would advise him to bow his head and work hard, which I have a feeling he will do, and I personally think that being around Emre Can could help him develop at a fast pace.
I would love to see him become an instant influence, but I doubt that will happen. He will need to adapt to the physical aspect of the Premier League first and gain more strength to be able to deal with strong opposition; he will need to learn a lot about the pace of the game which is one thing that could hit him hard upon his arrival as well.
He will need to change his entire mindset, but I trust him to be wise enough to make most of his time with Reds and to go on to become an important player for Liverpool.
Grujic's Role Under Klopp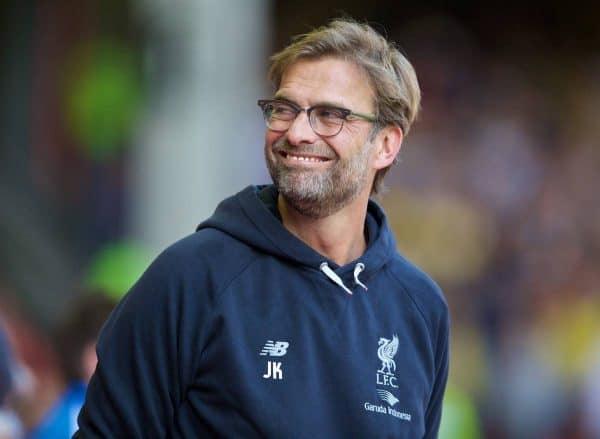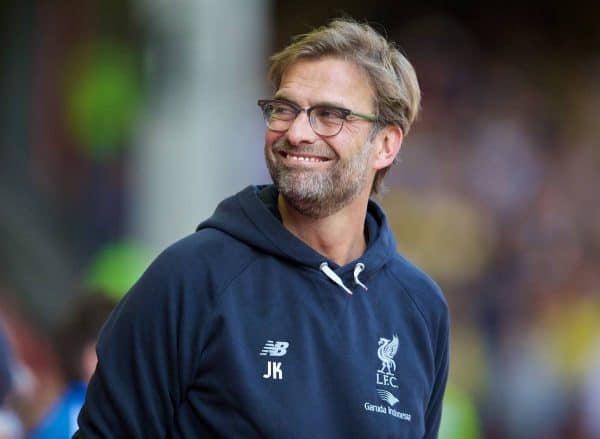 As Markovic suggests, it may be a slow transition for Grujic at Liverpool next season, given the gulf in quality between the Serbian Super League and the Premier League, and his lack of experience out of his home country.
Competing with Emre Can, James Milner, Jordan Henderson and potentially the likes of Lucas Leiva, Mahmoud Dahoud and Cameron Brannagan for a starting role, his opportunities may be limited.
But speaking in February, Grujic revealed the role that Klopp has outlined for him on his arrival at Liverpool, and stressed that he was staying to fight for his place in 2016/17:
"His vision is that I should be something between a No. 6 and a No. 10. What they call a box-to-box midfielder.

"My only request was that I didn't want to be loaned out, I just want to play for Liverpool.

"He was very open, told me about how he sees my development."
This role of the box-to-box midfielder could see Grujic compete directly with Can as Klopp's midfield general, or it could see a change in emphasis from the Liverpool manager.
Fielding two dominant, dynamic midfielders could give the Reds more impetus moving forward, breaking through the lines with power and harrying the opposition off the ball.
On signing Grujic, Klopp gave an assessment of his qualities, but also stressed a patient approach to his development, saying "he's a tall boy, but quick and good at technical things. He can play passes and can dribble. But he is young, so he has to develop."
Grujic will need time to adapt to life at Liverpool, but after a milestone season with Red Star, the title-winner can arrive on Merseyside confident of future success.