First up as we review a number of Liverpool players' 2015/16 season is £12.5 million summer signing Nathaniel Clyne.
Despite only joining the club last summer, it feels like Clyne has been Liverpool's right-back for a good while.
Maybe it's the ridiculous amount of games the club have played during this campaign, maybe it's that the 25-year-old goes through many games without many notable moments – good or bad.
Or maybe it feels like he's been here for a long time because he's what the club have needed in the position, for a long time.
Clyne has made the second most appearances for the club in all competitions this season, just behind Simon Mignolet, and given the lack of alternatives in his position, Liverpool are lucky that he was able to stay injury free.
Nathaniel Clyne, 2015/16
Started: 51
On as a substitute: 0
Unused substitute: 1
Goals: 2
Assists: 1
Clean sheets: 19
Average TIA Player Rating: 6.58 (out of 10)
Average rating under Klopp: 6.7
Early Promise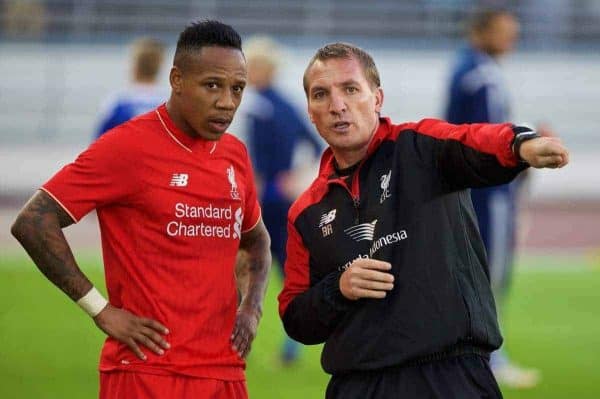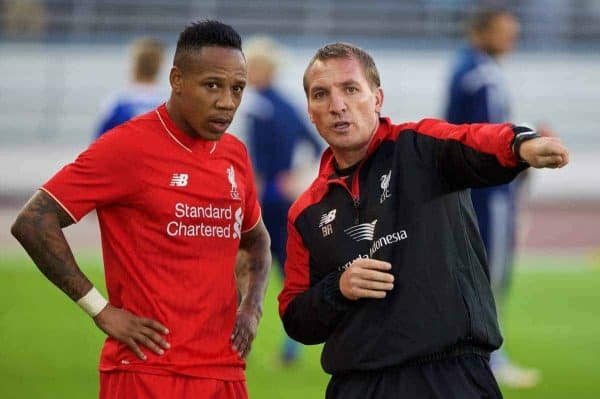 To describe Clyne as consistently average may sound harsh, but it's actually a compliment, of sorts.
Luckily though, for the purposes of this end-of-season review, there have been some moments where he's been slightly above average, and others where he's been slightly below.
He began the season with some steadily improving performances as the side kept four clean sheets in their opening games.
His performance in the 0-0 draw at Arsenal prompted This is Anfield's Henry Jackson to comment that "defensively he is the best Liverpool have had in that position for a decade, and he also offered plenty going forward."
"An outstanding signing who will only get better," Jackson continued. Encouraging signs.
Ups, Downs and Goals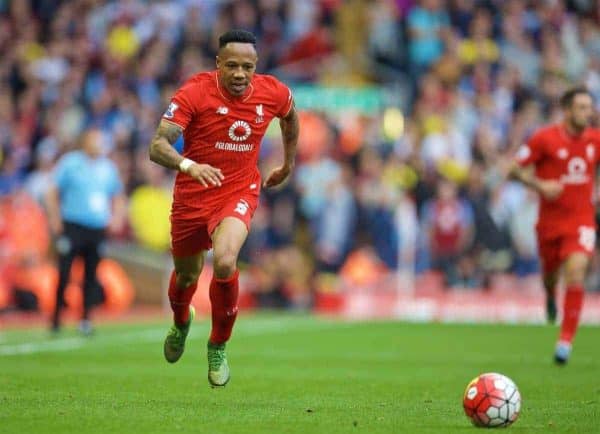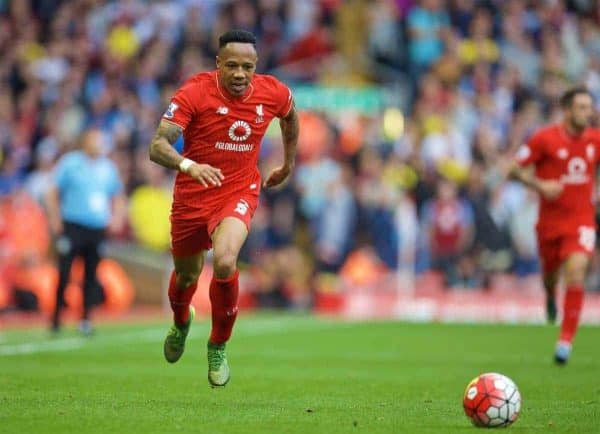 However, a string of typically average-to-good performances were interrupted by a couple of stinkers in the cups.
A poor performance against Carlisle in the League Cup was compounded by even worse showings in the Europa League against FC Sion and Rubin Kazan.
While two of these poor performances came as a wing-back in a back five among the embers of Brendan Rodgers' time at the club, the Kazan game was in his more familiar position under the new manager Jurgen Klopp.
His performances improved towards the end of the year, though.
He bagged his first goal for the club from the left-back position against Bournemouth in the League Cup, and notched his only assist of the season in the Europa League win over Bordeaux.

In the second half of the season he put in several above-average performances, including his first league goal in the 6-0 rout at Aston Villa, and a man-of-the-match display against Manchester United in the first leg of their Europa League last-16 tie.
His performance in the second leg, however, left a lot to be desired, and it's this type of display which suggests he's "average" in a derogatory sense, rather than a complimentary one.
From Average to Very Good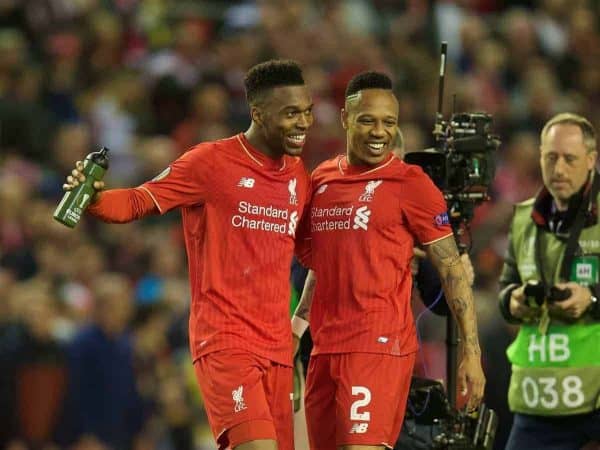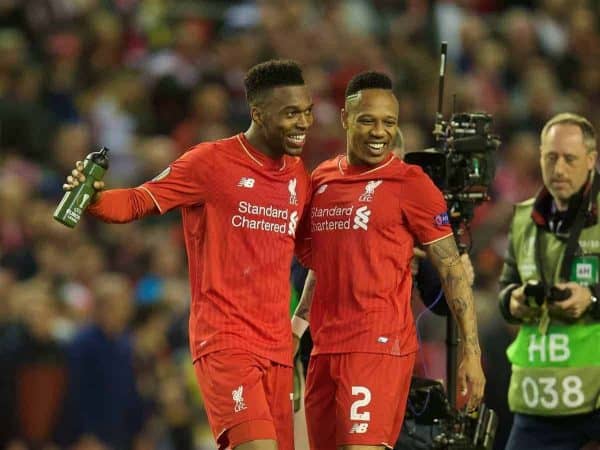 Heading towards the business end of the season he put in his more common six-to-7.5-out-of-10 displays, but with one exception.
He shone at Anfield in the excellent team performance against Villarreal in the Europa League semi-final and was in the running for the man-of-the-match award—which was some feat considering the number of excellent displays in that game.
Looking at his player ratings throughout the campaign it appears that if the team plays very well then Clyne's performance reflects this.
He's very much reliant on those around him as opposed to setting the tone himself which, in fairness, could be down to the lateral nature of his position.
This was evident in Liverpool's most important game of the season – the Europa League final – where, you guessed it, he scored a six out of 10.
Going Forward? More Going Forward

What Liverpool need from Clyne is more of those performances where he's influencing games from the good positions he takes up on the right-hand side.
Full-backs at the top level should be judged on both sides of the game, and Liverpool shouldn't settle for an average player just because he's more solid in the position than those who came before him.
Defensively he's solid enough, and although all full-backs can be accused of getting caught out when higher up the pitch, it's impossible for them to be in two places at once so to single them out for this is often unfair.
This is where speed of recovery comes into play, and Clyne definitely has this.
What he needs to improve is his mental strength, and this is something which applies to many players in the side.
The ability to step forward when the chips are down doesn't appear to be a trait which Clyne has in his locker, and some of these mentality issues might be why other so-called bigger clubs haven't chosen to sign him in the past.

But as a regular England international, and as a seemingly regular player in Liverpool's hopeful era under Jurgen Klopp he'll need to become one of the more prominent players in the side as he heads into the peak age for a footballer.
That said, if there were another player around to challenge Clyne and/or offer backuup, then it might improve the standard of his own performances, and it would also mean that he isn't being relied upon so heavily to fill the role week in, week out.
This respite coupled with some fine tuning to his game and his status within the group could turn Clyne into an impressive right-back who helps his club win trophies, rather than one who merely does a job for a bunch of also-rans.
Best Moment: A monstrous performance vs. Villarreal
Worst Moment: All at sea against Carlisle