Leicester City's stunning Premier League triumph couldn't have come at a better time for Jurgen Klopp, writes Andrew Ronan.
When he arrived at Liverpool last October, Klopp would have been all too aware of the financial disadvantage his new club were at when it came to competing with the Manchester clubs, Chelsea and Arsenal. Claudio Ranieri and his players, however, have proved to everyone that the whole will always be greater than the sum of its parts.
Leicester's shot-in-the-arm achievement has been an ongoing saga in Spain for nearly five years now in the shape of Diego Simeone and his Atletico Madrid team.
They are modern European football's quintessential 'team'; all willing to die for each other and their manager who oozes passion. They have taken the Barcelona-Real Madrid stranglehold on Spanish football by the nuts; Barca and Real can't admit that they look forward to playing Atleti these days.
Klopp, of course, has previous when it comes to leading the underdog to glory. At Dortmund he enjoyed great domestic success against the might of Bayern Munich, but Liverpool is a different story. In the Premier League he's up against four Bayern Munich's, who can all outspend Liverpool when the best players are up for grabs.
However, Liverpool don't need the best players. They don't need to buy the best full-back, central midfielder or winger. They don't need to waste time in the summer overspending on players with one good season on their belt. As Leicester have proven, it's about having the right players.
Klopp already possesses enough of the right players; and with the right recruitment in the summer, Liverpool can start next season with a slight advantage over the likes of Man Utd, Man City and Chelsea. Two, and quite possibly three, of those clubs will have a new manager looking to bring in a raft of new players and build a team spirit almost from scratch.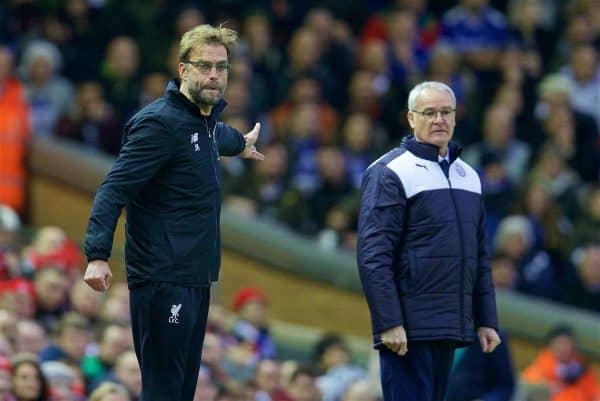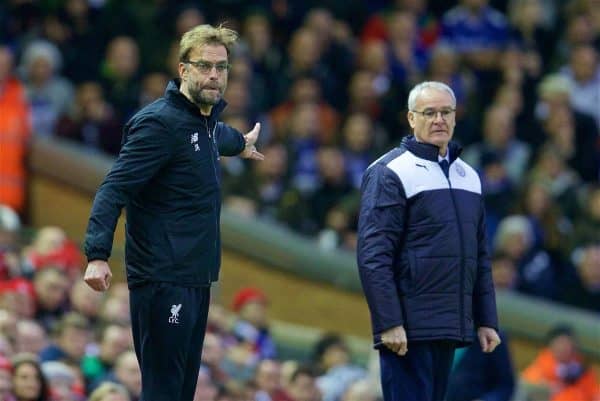 Under Klopp, team spirit has dramatically improved. And he will be doing his utmost between now and the start of next season to build that spirit even more.
There'll be no place for individuals in his plans; a player who isn't willing to do as much as the man beside him to win football matches will almost certainly be shown the exit.
How will Daniel Sturridge deal with Klopp's philosophy of the team being all that matters? And will he want to deal with it?
During the season Liverpool went so close to winning the title under Brendan Rodgers, Sturridge performed so well as Rodgers' whole idea was to get the best out of him, Luis Suarez, and to a lesser extent, Philippe Coutinho and Raheem Sterling.
The art of defending certainly wasn't prioritised, and scoring goals was the order of the day. That suited Sturridge down to the ground as his game is all about using his individual talents to find the net. He wasn't asked to track back or relentlessly press the opposition.
When Dortmund were at their best under Klopp, they did of course have their star players. However, Robert Lewandowski, Mario Gotze and Marco Reus all worked as hard as anybody else.
Sturridge is on par with any of those three, but is he willing to work as hard over the course of 90 minutes as they did? Is he willing to put his body on the line?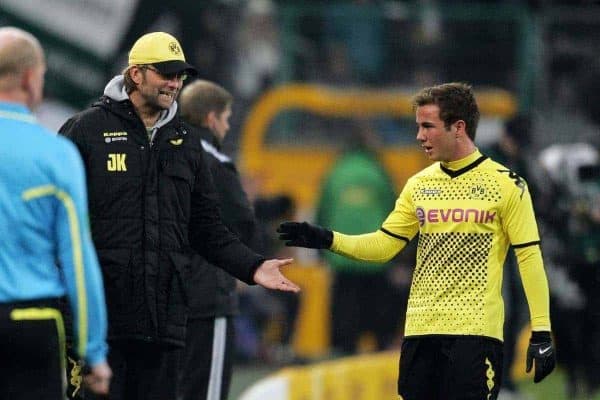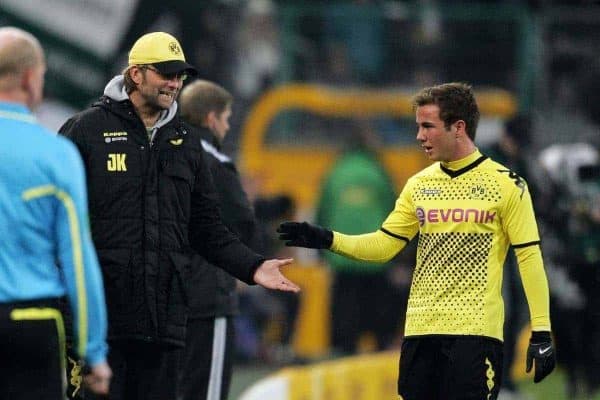 You could already answer 'no' and 'no' to both of those questions, albeit it may be premature at the moment. It can't be denied, though, that one of the reasons why Sturridge hasn't been first choice since he returned from injury is because he doesn't work as hard as Divock Origi. In time of course that may change, but Origi has given Klopp something to think about in regards to next season.
The return of Danny Ings will also give him something to think about as Ings is a player who will run all day. Klopp likes players who will run themselves into the ground. Adam Lallana being a first choice player is evidence of that. On the other hand, Christian Benteke won't run from here to there and as a result he can't get a look in at the moment.
As far as Sturridge putting his body on the line is concerned, there's the feeling that he won't now or ever. As Steven Gerrard mentioned in his latest book, Sturridge is one of those players who needs to be physically and mentally 100 per cent in order to play. In the modern game, that is almost impossible. And Klopp has been around long enough to be able to identify those who will play with a niggling injury and those who won't.
The phoney war has arguably already started regarding Sturridge and his future at Anfield. Only last weekend in an interview, Sturridge said that he "wants to be on the pitch every single match, every single minute". Now, there's nothing wrong with any footballer coming out with a statement like that, however, coming from Sturridge it's a bit rich given how fragile his body is. Or how fragile he believes his body to be.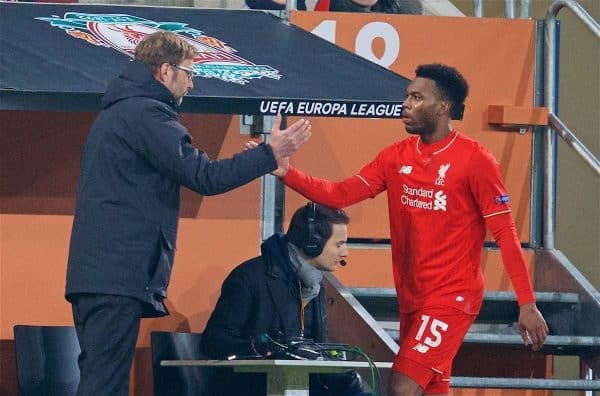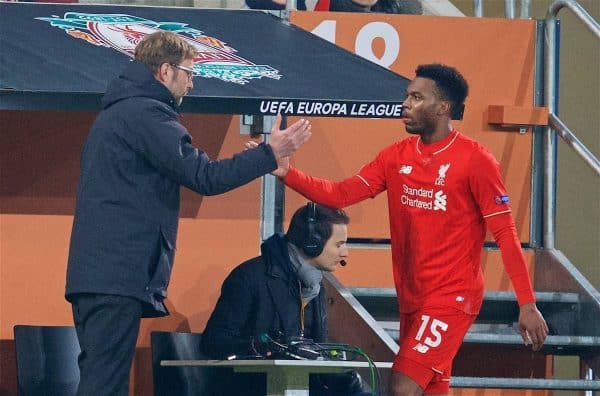 If he wants to play every single minute of every single match he should be more concerned with proving to his manager that he will work just as hard without the ball than any of his teammates. That issue may ultimately make or break his Anfield career.
Every team needs a player who can score goals, and Sturridge – when fit – will do that. Jamie Vardy's goals were so important during Leicester's march to glory. Yet despite Vardy breaking records and being the ultimate Roy of the Rover, he never let his individual achievements get in the way of his role as a team player.
The hope is that Sturridge will put his selfishness to one side for the good of the team. Maybe he will work just as hard and put his body on the line just as much as Vardy does.
Given that Sturridge's individualism has got him this far in his career, it may be wishful thinking that he changes his ways. If he doesn't, there can be only one outcome.