With Philippe Coutinho reportedly subject of interest from Paris Saint-Germain, we pick five players Liverpool could ask for as part of any potential deal with the French side for the Brazilian.
Reports emerged on Thursday that the French financial powerhouses have made contact with the No.10's representatives about a potential move to Paris this summer.
It's likely to take a huge sum of money for Liverpool to sanction any sale of the Reds' Player of the Year for the second season running, with his presence vital to moving forward next season under Jurgen Klopp.
However, a potential transfer could prove more appealing should some of PSG's vast talent be made available for a move the other way, with Liverpool needing quality in a number of areas of the squad.
We'd rather Coutinho didn't head to Paris, but IF it were to happen, one of these arriving the opposite way could soften the blow somewhat.
Here are five Parisians Klopp could consider.
Marquinhos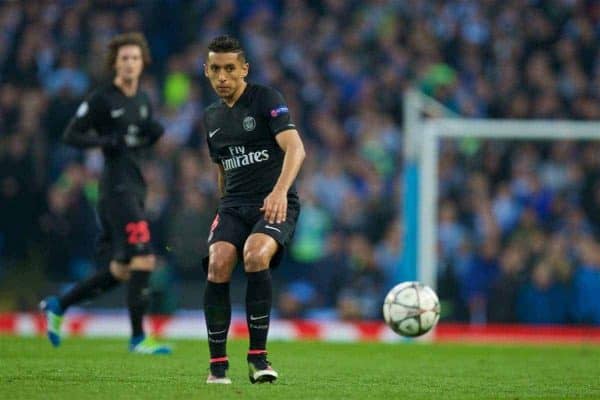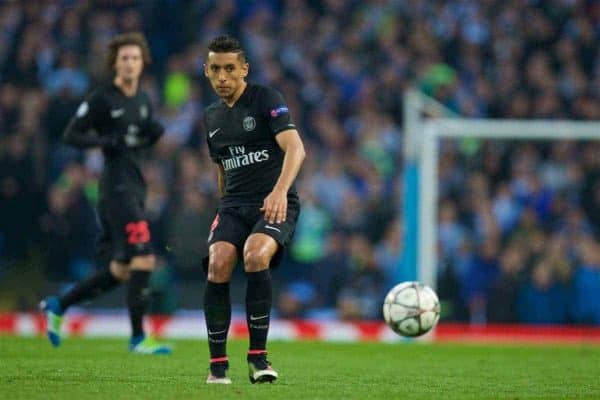 A position of priority for Klopp to address this summer is centre-back, with the Reds short on both numbers and quality at the heart of defence.
Therefore, seeking Marquinhos as a potential makeweight would be a wise move from the Liverpool boss and would represent a superb piece of business if the Brazilian was indeed thrown in as part of any deal.
A strong, athletic and imposing natural central defender, the former Roma man would be the perfect addition and the ideal solution to the troublesome right centre-back berth.
Also boasting the added quality of being able to deputise at full-back and even in holding midfield, at just 22-years-old, the Reds would have a player not only ready to command a starting shirt upon arrival, but one with his best years ahead of him.
Having been marginalised at times in Paris behind Thiago Silva and David Luiz in the pecking order, Marquinhos could tempted by becoming a key figure and enjoying regular football at Anfield.
Linked with big money moves to Barcelona and Man City already this summer, convincing Marquinhos to move to Merseyside could be tricky though, but recruiting someone of such quality would certainly ease the pain of a Coutinho exit.
Lucas Moura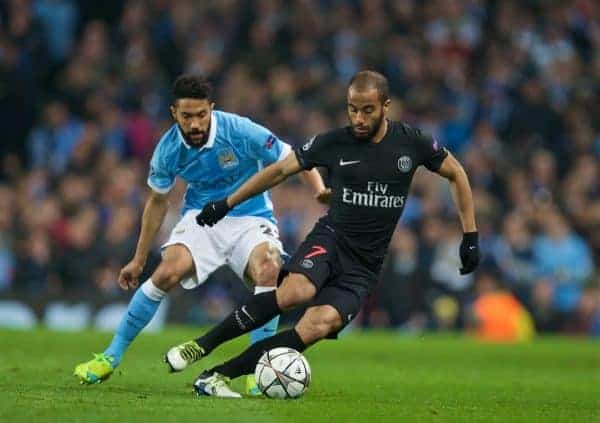 Liverpool would need to sign genuine top-class quality to compensate for Coutinho's departure, and the Reds could get that instantly if Moura could make the opposite move.
At times a peripheral figure at the French club, the Brazil international could be tempted by the prospect of a starting place and key role at Anfield, which he no doubt would receive should a move to Merseyside become a realistic proposition.
A supremely talented player capable of playing wide or centrally in attack, Moura would offer Klopp a high-class and flexible offensive option for his attacking set-up.
The ex-Sao Paolo forward could instantly fill the space vacated by Coutinho in the team, bringing an exciting, explosive dimension to the Reds front line with his pace, dribbling skill and goal-threat.
Another PSG talent with his best years ahead of him at 23 years old, Klopp would be the perfect manager to finally bring the best out of Moura on a consistent basis, and he would slot in perfectly to the German's system at Anfield
Touted with moves away from Paris this summer, Liverpool would be foolish not to explore the potential of bringing Moura in – perhaps Coutinho could put in a good word in at such times.
Lucas Digne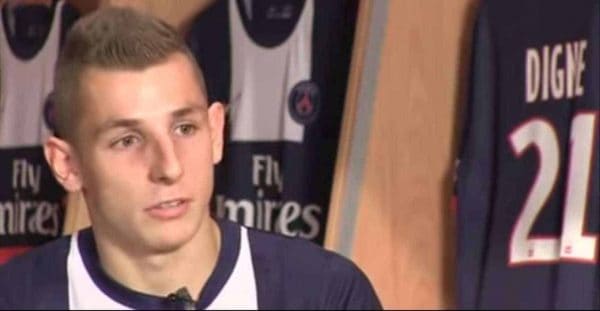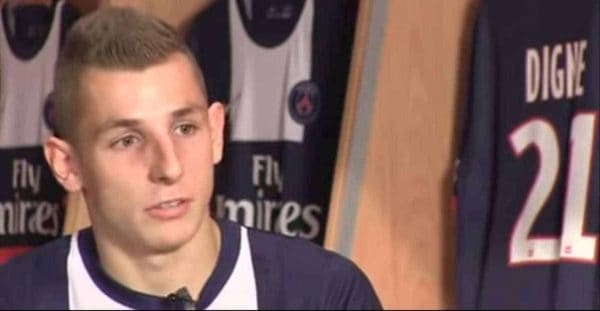 After a mixed season for Alberto Moreno that ended on a dreadful note in Basel, signing a new-left back is seemingly a priority for Klopp this summer – with Digne a previously linked with a move to Merseyside.
The French defender spent last season on loan at Serie A side, Roma, in search of more regular football, instantly becoming first-choice and a key part of the back four at Stadio Olimpico.
A reliable full-back, renowned for his solidity defensively as well as being quietly productive offensively, Digne could offer a more stable and reliable option than Moreno on the left side of Liverpool's defence.
And also just 22-years-old, the ex-Lille man has plenty of time to learn and improve ahead of his prime years, which he undoubtedly would under Klopp's guidance.
After an excellent year in Rome, both club and player are said to be interested in turning his stay permanent, but the France international could be tempted by the lure of Anfield and playing in the Premier League.
With Digne nowhere near PSG's first-team, it's unlikely the French side would stand in his way should the Reds request him as part of any possible transfer and doing that could prove a shrewd move.
Javier Pastore

Another Parisian talent touted with leaving Parc des Princes and a natural No.10, trying to include Pastore as part of a possible transaction would be a no brainer.
Liverpool have already been tentatively linked with a move for the 26-year-old this summer and Klopp would be wise to attempt to make that a reality with the qualities the Argentine play-maker would offer.
Technically gifted, creative and with an eye for goal, the ex-Palermo man is another who would be capable of filling the immediate void left by Coutinho in the Reds' attacking midfield selection.
Pastore's ability to play wide and down the middle – and even slightly deeper in midfield – would hand Klopp some welcome quality and flexibility in midfield and attacking areas next season, perfect for the in-game switches the Reds boss implements.
At 26, Pastore is about to enter the prime years of his career and what better place to spend them than at Anfield.
Edinson Cavani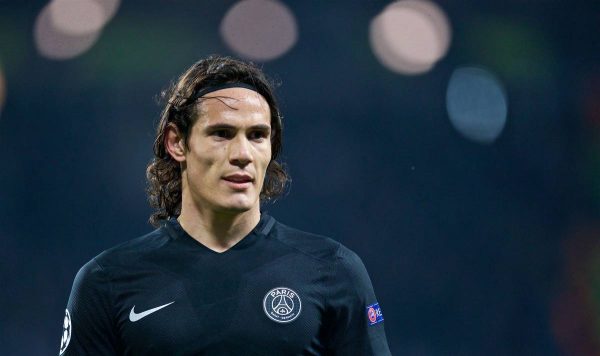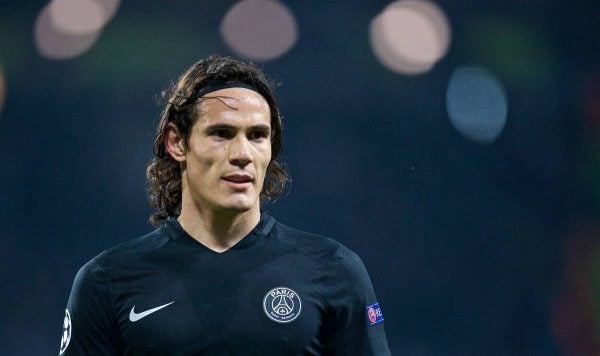 Though the striking department is certainly not the most pressing area for Klopp to address currently, quality of Cavani's calibre simply cannot be turned down when an opportunity is presented.
A quick, strong, powerful striker who boasts a fantastic work ethic to complement his goal-scoring talents, the Uruguay international could be the perfect addition to Klopp's high-intensity side.
One of Europe's most prolific goal-scorers across his time in Italy and France, Cavani would provide Klopp's Liverpool with the extra ammunition needed to fire the Reds to a good Premier League campaign and back to the Champions League stage.
Touted with moves to potentially more appealing clubs currently, like Champions League runners' up Atletico Madrid, the former Napoli front man would certainly need convincing to join Liverpool, if PSG even let him go with Zlatan Ibrahimovic having left the club.
But with what he could provide to Klopp's squad, a player of real class in his prime years, Liverpool should certainly enquire as to the Uruguayan's availability, even if it is one of the more hopeful punts on this list.