Liverpool's imminent signing of Southampton's Sadio Mane isn't yet proving to be universally popular, but past evidence suggests there is no reason to be negative.
The 24-year-old looks set to complete a medical on Merseyside on Monday, sealing a £30 million move to join Liverpool in the process.
While plenty of Reds supporters have expressed their pleasure at the move, there is still some predictable pessimism surrounding the transfer.
Many have claimed that Mane is simply another Southampton player moving to Anfield, who is not good enough to take Jurgen Klopp's team to the next level.
There is a general feeling in the eyes of some that Liverpool's Saints signings have not been successful, but that couldn't be further from the truth.
Rickie Lambert was a gamble that ended up backfiring by Brendan Rodgers, but other than the veteran striker, the moves have turned out to be positive.
Clyne

Nathaniel Clyne was acquired last summer, with the 25-year-old brought in to be an upgrade on the increasingly erratic Glen Johnson.
To sign Clyne for £12.5million was a superb business piece of business, and while there were certain doubts that unfairly work against any English player, he immediately showed what an excellent purchase he was.
No Liverpool player performed with more consistency last season, and in a campaign littered with some appalling displays, Clyne didn't have one really bad day at the office.
He shone most in a defensive sense, reading the game superbly and making endless perfectly-timed tackles and interceptions, while the attacking side of his game also shone at times.
You only have to look at his fantastic performance for England against Slovakia at Euro 2016 to see what he is capable of, and he will be a key Reds player for the next several years.
Not many have raised as many doubts with Clyne as they have other Southampton signings, in fairness, and it would take an extremely harsh critic to take issue with the right-back's impact at Anfield so far.
Lovren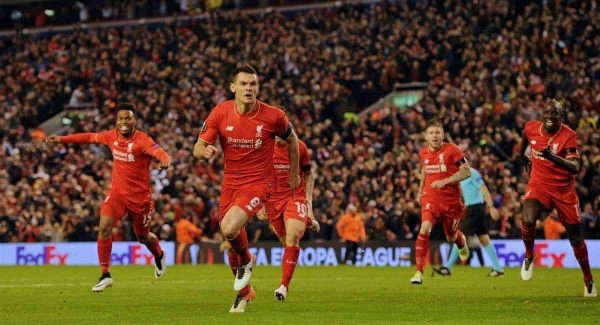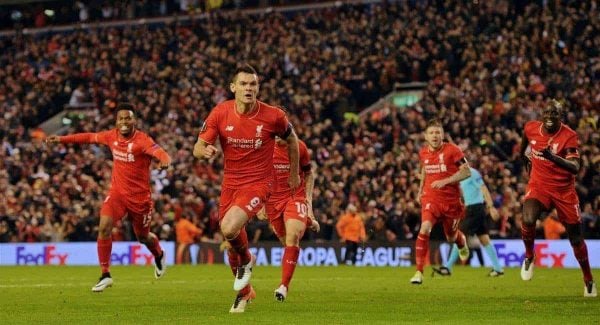 There was a time when it was wholly understandable to label Dejan Lovren a complete disaster.
His first season at the club was very disappointing, having been tipped to become Liverpool's new rock at the back, and he started 2015/16 in more disappointing fashion.
But the Croatian has really blossomed since Klopp took charge last October, and was unquestionably one of his side's best players after the turn of the year.
Lovren started to look every bit the centre-back who starred for the Saints in 2013/14, and his £20 million price-tag suddenly looked at least somewhat justified.
At just 26 still, the big defender should only improve further in the next few years, and he has shown he is more than capable of becoming a regular starter for the Reds.
Like many players when they move to a club of Liverpool's stature, he took time to settle, but he now looks like a definite success story in the making.
Lallana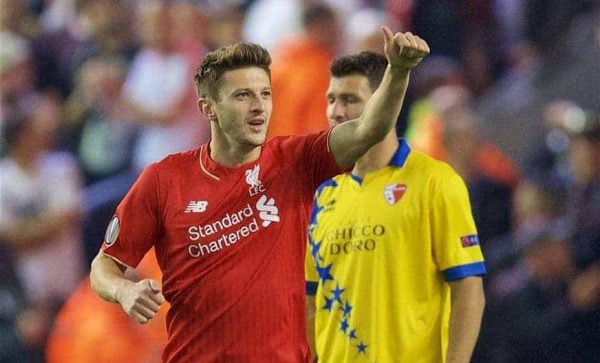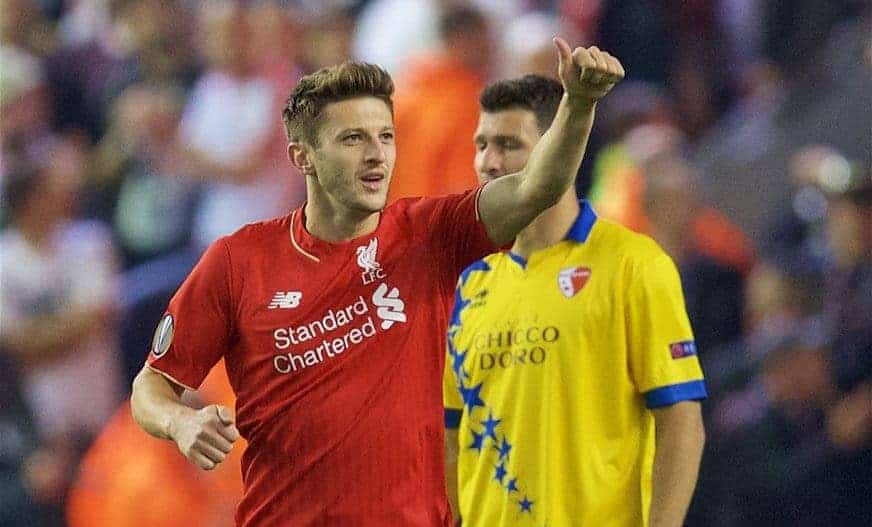 Adam Lallana will always be a divisive footballer, such is his flamboyant, slightly unpredictable style of play, and while he is yet to be sensational for the Reds, he is continuing to improve.
£25 million was a lot to spend on the Englishman back in 2014, even though he was nominated for the PFA Player of the Year award in 2013/14, and he took time to find his stride.
A fairly anemic first year did little to silence the Lallana doubters, and despite plenty of aesthetically-pleasing tricks and flicks, there was not enough substance in front of goal.
Klopp's arrival has really brought the best out of the 28-year-old, though, and by the end of the season, he didn't look remotely out of place alongside the brilliant Brazilian duo of Philippe Coutinho and Roberto Firmino.
His trickery, movement and work-rate were all coming to the fore more regularly, and his end product in the final third was also improving.
There are still improvements to be made in that respect, but Lallana is a class act who simply cannot be dubbed a "failure" of a signing.
Mane

This leads us to Mane, who is now in exactly the same position Clyne, Lovren and Lallana found themselves in when they signed for Liverpool.
The reaction to him joining has been lukewarm in some quarters, but Mane has the potential to be more exciting than any other Southampton signing the club have made.
Blessed with pace, a guaranteed flow of goals and assists and a relentless team ethic, the Senegalese forward is exactly what Klopp is after.
You only have to look at the impact he made against Liverpool last season to see what he is capable of, with the 24-year-old scoring four times against us.
There is a snobbery that can surround football fans, and bringing in players from Southampton is less likely to be as exciting as if they arrived from a La Liga or Bundesliga team of similar quality.
Were Mane joining from Schalke for such a fee, or a foreign team of similar stature, there would be far more excitement. He's scored 25 and assisted 14 in his two years in England.
Southampton are a good team in their own right – they finished ahead of Liverpool last season – and it is players like Clyne, Lovren, Lallana and Mane who have taken them to the next level in the last few years.
Mane might not be the world-renowned game-changer that the supporters are looking for, but dismissing him because he plays for a fairly unfashionable side is all wrong.
It's a myth that Saints signings have been a failure for Liverpool. It doesn't matter where they're signed from, as long as they fit in and do well at Anfield.