When it comes to creating a successful football team, what's more important? The system, or the players in it?
At risk of losing readers early on, the simple answer is that both are as important as each other, and that once a system is developed it requires quality players with the right profile in each position for it to work successfully at the highest level.
Bye.
However, there are examples where one of these elements overrides the other. A system can be so poor or mismanaged that only the highest quality individual players can make the side successful.
Or a team might lack the talent to defeat an opposition who have better players, but their perfect system still allows them to do so.
Real Madrid's Galacticos spring to mind as an example of the former, while Leicester City are an example of the latter – both still fresh in the memory following their heroics last month. But which way does the balance tip for Liverpool?
When a new manager comes into a club midway through a season, they can be restricted when it comes to implementing their favoured system. The players to hand don't always fit the profile required to convert their theory into practice on the football pitch.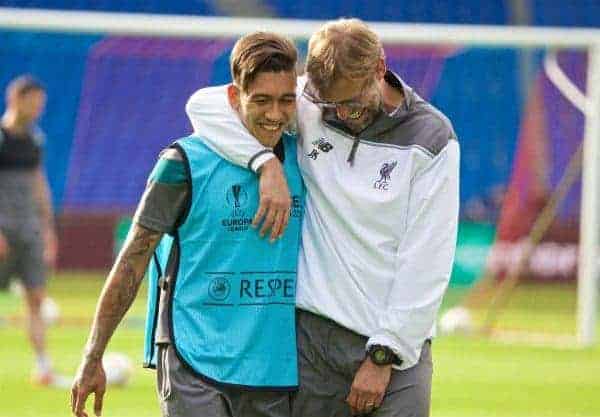 Jurgen Klopp arrived at Liverpool in strange circumstances. Some players had been brought to the club by former manager Brendan Rodgers, but others had been picked by the club's scouts and recruitment team.
It's interesting to note that the latter group – players signed by the often criticised "transfer committee" – went on to be key players under Klopp, and showed both quality, as well as the ability, to fit the German's system.
Emre Can was finally trusted to drive the team forward from the centre of midfield, and emerged as one of the club's best players by the end of the season.
Roberto Firmino fit Klopp's counter-pressing philosophy perfectly, and even thrived as a striker when the rest of the forwards were out injured, reaching double figures in the goals scored column.
And Divock Origi, the wildcard, but one who fit Klopp's system so well that it looked like he might challenge for Daniel Sturridge's spot in the side before being ruled out by injury himself.
And of Sturridge, you could argue that he'd fit into any system such is his class with the ball, while his work off the ball is often under appreciated.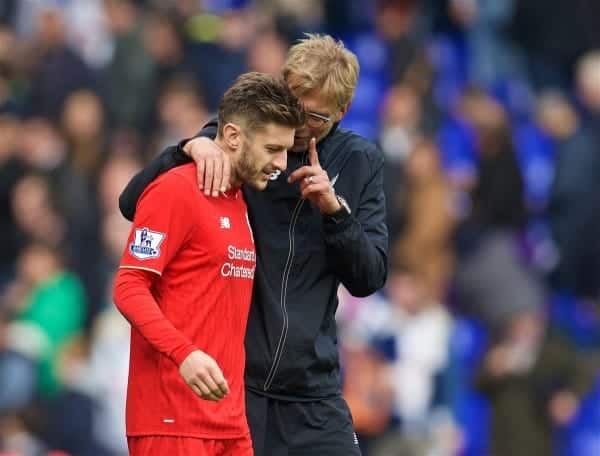 While the other group of players didn't set the world alight, some of those brought to the club by Rodgers also improved under Klopp, and this was due to a new, more structured way of playing.
The most notable of these are Adam Lallana and Dejan Lovren who've both proved they can offer something to the team. The pair now look set to stay on as part of the squad for next season, even after first season performances which went from underwhelming to awful, especially in Lovren's case.
Lallana found a role as a utility attacking midfielder, helping the side maintain an element of control in the final third when in possession, while also showing the determination required to press effectively without the ball.
Lovren meanwhile retrained as a right-sided centre back once he realised he wasn't going to get in ahead of Mamadou Sakho on the left. His partnership with the Frenchman had been suggested by fans during previous defensive crises, but it was rarely tested by Rodgers.
It took a few months, but Klopp eventually settled on this partnership as his first choice at the back, pushing Martin Skrtel to the bench.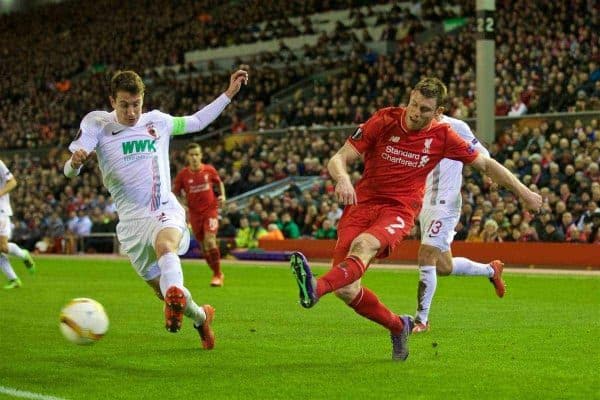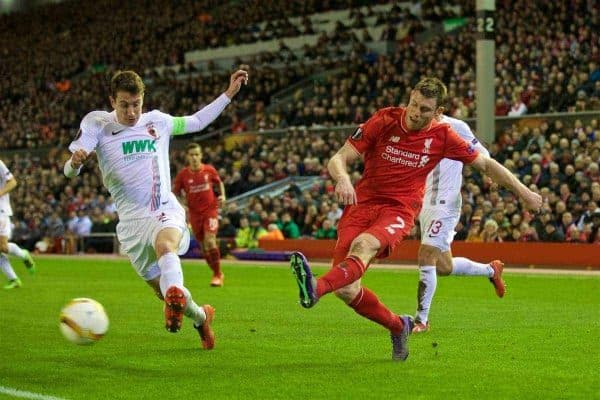 There are other examples of players who benefitted from the system, and James Milner's five goals and eleven assists in the league suggest that he is one of these.
The England midfielder can look like he's struggling at times, regularly giving the ball away in midfield and often coming across as though he's a step behind the play.
But the numbers don't lie (well, they sometimes do but that's not for here), and Milner has been a prime example of a player fitting into a system despite some individual shortcomings.
Klopp's use of Milner in a role which began in the centre of midfield but moved out to his more comfortable position on the flank was ideal for the player and for the system, and it's this type of matching a player to a position – regardless of the player's personal preference – which can see functionality triumph over individual quality.

However, now the system is in place, it's only right that the manager and his staff look to improve the quality in certain roles.
They now have a summer to assemble a team of players to fit the system, and this is where they need to be careful not to buy a player just because they can, or buy a player who may have been successful but in a different setup, but buy quality. The right quality.
To a certain degree it may be possible to substitute quality for functionality, or make up for a poor system with great individuals, but the best chance a side has of winning football matches is to fill a tried and tested system with quality players who fit it.
Liverpool have shown in recent years that this is easier said than done, but not since Rafa Benitez have the club had such a defined, proven, structured philosophy on the pitch and on the training ground.
They now have this in the shape of Klopp, his assistants Zeljko Buvac and Peter Krawietz, and a recruitment team who were already picking suitable players even before the German arrived.
While some of the players in this summer's "transfers in" column might not be household names, they'll all have been signed with a role in mind and they'll possess certain qualities to fill them.
There might be the occasional Mario Gotze, but from the World Cup winners to Serbian youth players, the reasons for signing them should be the same.