It has been revealed that Liverpool defender Mamadou Sakho asked UEFA to suspend him, after he tested positive for a supposed banned substance.
The Frenchman was provisionally suspended for a month back in April, after a fat burner he used was deemed to be on UEFA's list of banned substances, and he subsequently missed the Reds' last eight games of the 2015/16 season.
Out of the blue last month, however, UEFA decided not to extend Sakho's suspension, with European football's governing body ordering an investigation into whether or not the fat burner was, in fact, on the World Anti Doping Agency's (WADA) banned list.
While Liverpool are yet to make a comment on the matter, UEFA's chief medical and doping officer, Marc Vouillamoz, revealed Sakho asked to be suspended.
"Some substances cause an automatic suspension, others not. And in this case, the player wished to be suspended temporarily, of his own will, and UEFA acceded to his request," Vouillamoz he told L'Equipe.
As of this current point, Sakho is free to play football again, although he was not chosen for France's Euro 2016 squad.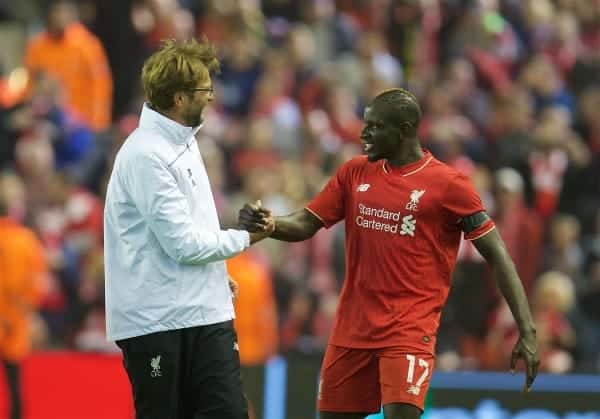 Vouillamoz confirmed that an update on the matter should be expected any time soon, as they look to bring an end to the matter.
"To my knowledge, the disciplinary committee will decide fairly quickly on the case," he added.
"Information was taken from experts, documents were passed to the defence of the player. Now the player has the opportunity to speak, and once the player has given its opinion, the Commission will look very quickly on the case."
Having Sakho available for next season would be a huge boost for Jurgen Klopp, especially as a long-term ban looked likely at one stage.
The 26-year-old was one of the Reds' star performers prior to the failed drugs test, which occurred after the 1-1 draw with Man United at Old Trafford in March.