We take a look at 10 former Liverpool players whose careers were never the same once they walked out of Anfield.
Representing Liverpool Football Club is often the pinnacle of a career for most players who have played for the Reds.
A place where legends are made like no other, over the years Anfield has proved the making of endless talent who have enjoyed the best days of their careers in L4.
While certain top talents have gone on to enjoy further success elsewhere, the grass isn't always greener when leaving Anfield, and here are 10 players who will testify to that.
Ian Rush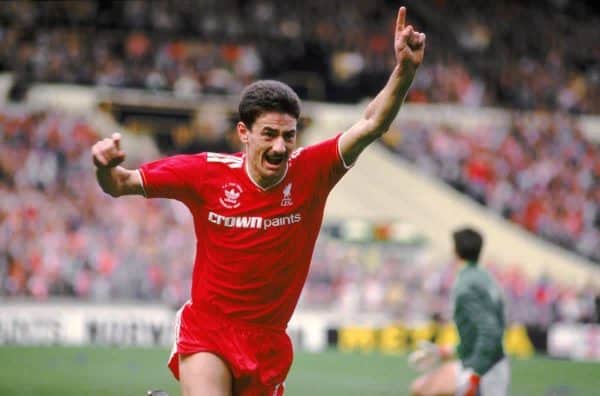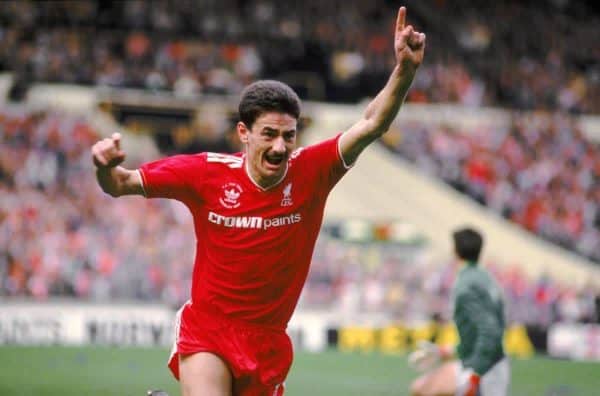 Liverpool's legendary goal machine is arguably the very case in point of this article, with a move to Juventus that failed click so quickly it prompted an instant return home.
Sold in 1987 for a British record fee of £3.2million after scoring an extraordinary 207 goals in six years, Rush lasted just one year in Turin, struggling to adapt despite scoring a respectable 14 goals in 39 games.
Missing Anfield's comforts, he returned to pick up from where he left off, scoring another 139 goals to cement his place as the clubs greatest ever goal-scorer. Liverpool really does have that affect.
Returning to the Reds proved a wise move for Rush – who had spells at Newcastle, Leeds, Sheffield United and Wrexham – but others weren't so lucky.
Michael Owen

One man who will regret leaving Liverpool, with his career plummeting thereafter, is another one-time world-class striker.
A goal-machine in the purest sense at Anfield where he scored 158 goals before his sour exit in 2004, questions will always be asked of where Owen's career went, as he failed to hit anywhere near the heights expected after leaving.
Though he played for other big clubs – arguably the biggest in Real Madrid – and still enjoyed a career most would envy, his journey certainly didn't pan out the way it was expected, never reaching the levels anticipated when he burst onto the scene.
Injuries played a part, but ending up at Newcastle when desperate for an Anfield comeback started the rocky road, which took him to Old Trafford and ended at Stoke City, where he retired in 2013.
Hindsight is a wonderful thing but exiting certainly didn't work out for Owen.
Robbie Fowler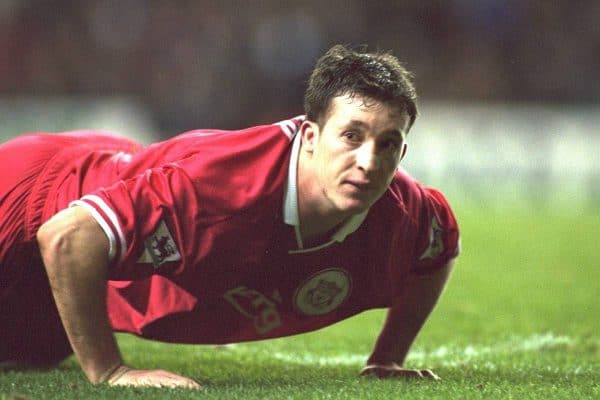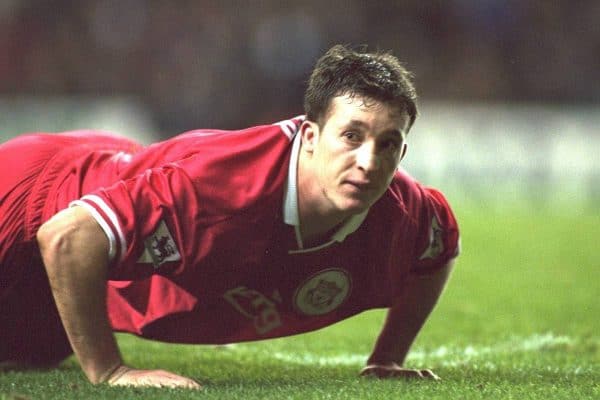 The man nicknamed "God" features next, somewhat sadly as a player who should have been a one-club man.
Bursting on the scene and enjoying eight memorable years at Anfield, Fowler became a Kop legend, notching a sensational 171 goals in 313 games from 1993 to 2001, viewed as the fan who made the grade.
His controversial departure to Leeds United for £11million was one that should never have happened, and both the club and Fowler found it hard to separate, with the local lad never the same player again at Elland Road or later Man City.
His return to Anfield in January 2006 was special, but with injuries having taken their toll, Fowler endured flat spells at Cardiff and Blackburn, before making moves to Queensland Fury, Perth Glory and Muangthong United.
The boyhood Red clearly never wanted to leave, and with Anfield the pinnacle, it's plain to see why.
John Arne Riise

A fans favourite and much liked figure at Anfield, Riise enjoyed the best days of his career at Liverpool.
But his time on Merseyside came to end when he decided to leave for Italian club, Roma, in summer 2008 – a move Riise himself has openly stated he regrets.
Though it's always easy to be wise afterwards, it's fair to see why with the way his career panned – staying and fighting Andrea Dossena for the left-back spot would have been a better option.
While Riise impressed in Italy and did relatively well at during three years at Fulham, the Norwegian's playing days declined quickly, displayed by moves to Cyprian side APOEL Nicosia and Delhi Dynamos before finishing at Aelesund.
A stark reality check from his Liverpool days, Riise recently decided to call a time on his playing career.
Jermaine Pennant

Moving to Liverpool from Birmingham for £6.7million, many questioned Rafael Benitez's decision to sign the talented but troublesome winger.
Fears proved warranted as Pennant largely failed to impress in what was likely the highlight of his career, playing at Anfield for a three year spell.
After a loan to Portsmouth while still a Red, Pennant was released at the end of his contract, moving to Real Zaragoza in Spain with seemingly no English clubs keen on taking the wide-man.
He eventually returned to home shores with Stoke, and later Championship side, Wolves as he scrapped around for clubs, which saw him sign for Indian side FC Pune City, before returning to the Championship with Wigan.
Pennant now plays in Singapore for Tampines Rovers – a world away from the luxury of Anfield.
Luis Garcia

During three years on Merseyside, Garcia became something of a Kop hero having come to Anfield to bring us joy.
Doing just that scoring 31 goals in 122 games, the Spaniard was a much-loved figure, playing vital roles in Liverpool's Champions League and FA Cup successes of 2005 and '06.
But leaving what had become his spiritual home for Atletico Madrid in 2007 impacted heavily on his career, unable to recapture the form consistently that endeared him to Liverpudlian hearts.
Two years in Madrid where he failed to nail down a regular role saw him move to Racing Santander and a year later, Panathanaikos as his career petered out with spells at Puebla, Club Universidad Nacional and Atletico Kolkata.
Garcia still struts his stuff with Central Coast Mariners, but away from the heights of his Anfield glory days.
Ryan Babel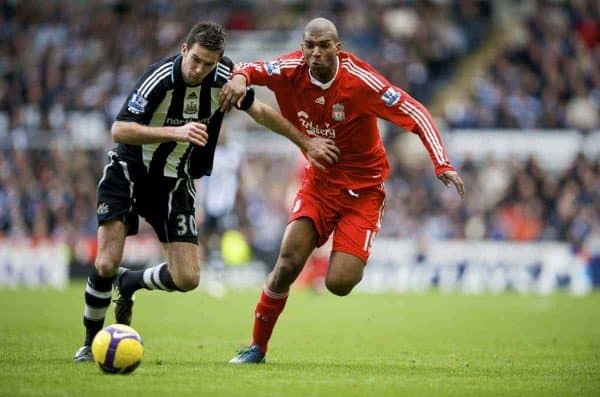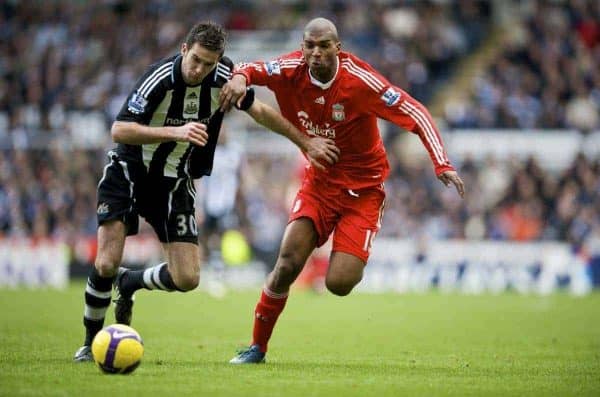 Viewed as one of European football's upcoming top talents, real excitement greeted Babel's Anfeld arrival in 2007.
But while the Dutchman enjoyed a reasonable spell in L4 following his £11.5million move from Ajax, he failed to properly develop into the world-class talent many anticipated, culminating in his exit in 2011.
Babel struggled to impress when he then moved to Hoffenheim, staying just one year before returning to Ajax, where only a bit-part role saw him allowed to leave again – this time on a free transfer, signalling his fall from grace.
Babel joined Turkish side Kasimpasa for a two-year spell before moving to the United Arab Emirates where he plays for Al Ain aged 29, highlighting the major drop-off in his career after leaving Liverpool.
Dani Pacheco

A gifted player with bags of promise, Pacheco was widely tipped for big things arriving from Barcelona in 2007.
But despite impressing in the youth ranks, the Spaniard never fulfilled his promise – similarly to countryman Suso – making just seven appearances in what would prove the highlight of his career to date.
Loan spells with Norwich, Rayo Vallecano and Huesca all proved fruitless, culminating in his release from Anfield in 2013 – a move justified as he joined Spanish second division side Alcorcon.
After only a year there, Pacheco moved on again to Real Betis, where he has failed to command a first-team place, resulting in his loan to third division winners, Deportivo Alaves.
Once viewed as being destined for the top, Pacheco's career has unfolded into the opposite.
Fernando Torres

Liverpool's formerly much-loved No.9 is the most brutal proof that the grass isn't always greener when leaving Anfield.
A worshiped figure in L4 where he scored 81 goals in 142 games, the complete goal-scorer turned total flop after his exit in 2011, never recapturing the form that saw him become one of the world's greatest strikers.
His move to Chelsea for £50million was disastrous as he declined almost upon arrival and became a peripheral figure at Stamford Bridge, where his fall from grace saw him farmed out on loan for an unsuccessful spell with AC Milan.
Torres eventually returned to boyhood club, Atletico Madrid, on a free transfer in January 2015, with seemingly few other takers – something totally unimaginable when in his pomp.
While he has done relatively well since returning, he has undeniably never been the same player.
Raheem Sterling

This may be viewed as a controversial pick for a number of reasons, but there is sound justification for including Sterling.
Since forcing his big-money move to Man City, the youngster has failed to impress or produce anything of the level shown in periods at Anfield, with his career firmly taking a backwards step – even if his bank balance hasn't.
Sterling has struggled under the extortionate £49million price-tag on his shoulders, reflected in his on-pitch failure on both the domestic stage and on the international platform for England.
There is still time for Sterling to reverse his fortunes with his tender years – new City boss Pep Guardiola is capable of making that happen if anyone is.
But the star he was tipped to become has yet to transpire and shows little sign of doing so since his exit.